JANUARY
1 Salt Lake City rings in 2010 with new First Night replacement EVE (or 3VE), a three-day celebration that proves to be only one-third successful, either because Utahns can't party for more than one night or because it wasn't plurally titled EVES. Or because, contrary to The Salt Lake Tribune's crack gossip reporters, Will Smith never showed up.
7 Lady Gaga becomes the first artist in Billboard history to land her first five singles in the No. 1 slot on the Billboard Pop Songs chart. It was later learned that the majority of those consumers just thought they were buying the latest remix of "Poker Face."
8 The Church of Jesus Christ of Latter-day Saints buys up 13 acres of real estate in downtown SLC, between 400 South and 500 South and east of West Temple. Weeks later, the LDS Church would purchase another three acres at 400 West and North Temple. No development plans were announced for either property, nor has City Weekly announced a mind-numbingly repetitive photo series featuring them.
20 President Barack Obama marks one year in office. Though he's yet to provide any documentation that he was inaugurated, either.
22 After only six months on the job, Conan O'Brien hosts his final Tonight Show following a month of public contention with NBC. Relieved local KSL 5 viewers begin mailing the station asking, "So when does Jack Paar come back?"
Dead in January: Singer Teddy Pendergrass, punk rocker Jay Reatard, Misfits drummer Brian Damage, actress Jean Simmons, author J.D. Salinger, Bonanza actor Pernell Roberts, Playboy Playmate Jennifer Jackson, Survivor: Palau's Jennifer Lyon, Taco Bell founder Glen Bell, Smurfs animator John Freeman, world's oldest dog Otto
>> Read Special Issues 2010 <<

FEBRUARY

1 Toyota recalls 2.3 million vehicles due to sticky accelerators, including Corolla, Tacoma, Prius, Avalon and Camry models. The Venza model was also recalled, though no one would come forward and admit to actually owning one.
2 Downtown SLC nightclub Port O' Call marked one year being closed to make way for urgent courthouse expansion. Eleven months later, it's still a hole in the ground with its own taxi zone.
7 The New Orleans Saints defeat the Indianapolis Colts 31-17 to win Super Bowl XLIV. The game was remarkable in that it was the Saints' first-ever Super Bowl appearance, as well as the first time that CBS house band The Who performed their hit CSI themes back-to-back.
12 A remake of the 1985 charity hit "We Are the World" debuts during the Winter Olympics, featuring additional rap sections, Auto-Tune and Vince Vaughn. The critically panned remake would go on to inspire a third version to raise awareness of the disaster of the second version.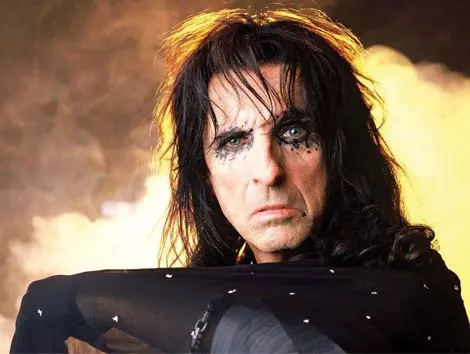 15 The Rock & Roll Hall of Fame nominates Alice Cooper, Neil Diamond, Dr. John and Tom Waits for induction in 2011, but somehow overlooks Vince Vaughn.
Dead in February: Hall & Oates bassist Tom "T-Bone" Wolk, Knack singer Doug Fieger, Growing Pains actor Andrew Koenig, politician Alexander Haig, rockabilly musician Dale Hawkins, fashion designer Alexander McQueen, sci-fi author William Tenn, pro football hall-of-famer Bill Dudley, pro wrestler Jack Brisco
MARCH
1 Jay Leno returns as the host of NBC's Tonight Show, prompting KSL 5 viewers to mail the station asking, "Seriously—where's Jack Parr?"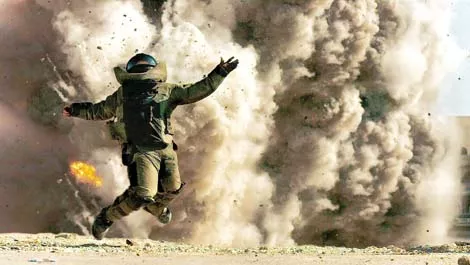 7 War drama The Hurt Locker wins six Oscars at the 82nd Academy Awards, though many agreed that the visceral horror of defusing bombs in Iraq is nothing compared to sitting through 3 1/2 hours of anything hosted by Steve Martin and Alec Baldwin.
12 Utah House Majority Leader Kevin Garn admits to a naked hot-tubbing incident with a teenage girl 25 years ago, as well as a payoff of $150,000 for her silence. It's also revealed that the Deseret News knew of the allegations six years ago, but chose not to report on it because it "wasn't newsworthy." DeseretNews.com commenters agree, going so far as to say that the woman should refund the money and/or be arrested for blackmail. Thought leaders, all.
12 One year after announcing that they'd be moving off Main Street in downtown Salt Lake City, Sam Weller's Bookstore remains in business on Main Street in downtown Salt Lake City. Good news for urban fans of independent booksellers, as well as 18 Juggalos who still haven't settled on a new loitering spot.
18 NASA announces that 2010 will be the hottest year on record, capping the 00s as the hottest decade ever. In sharp contrast, huddled Main Street Juggalos argue "If it's so hot up in this bitch, why we still wearing long stockings with our black shorts, yo? Science is whack."
Dead in March: Sparklehorse singer Mark Linkous, actor Corey Haim, football star/actor Merlin Olsen, Mission: Impossible actor Peter Graves, actor Fess Parker, feminist author Liz Carpenter, civil rights activist Brownie Ledbetter, blues singer Marva Wright, actor Robert Culp, surfer Kit Horn, jazz guitarist Herb Ellis, Batman artist Dick Giordano
APRIL

1 Justin Bieber's My World 2.0 debuts at No. 1, making him the youngest male solo artist (16) to top the Billboard 200 album chart since Stevie Wonder in 1963. It was later learned that the majority of those consumers just thought they were buying the latest remix of "Poker Face."
1 City Weekly and John Saltas perpetuate an April Fool's joke regarding the paper's "new ownership" [see sidebar, Special Issues 2010]. Salt Lake Magazine tweets that the stunt is "uncreative" and "unfunny" before going right to work on the April Fool's 2011 idea they just came up with, like, out of nowhere.
20 A Deepwater Horizon drilling-rig explosion in the Gulf of Mexico kills 11 workers and spills over 200 million gallons of crude oil into the ocean before finally being capped in July, ending as the worst petroleum spill in history—excluding hot tubs used in Season 2 of Jersey Shore.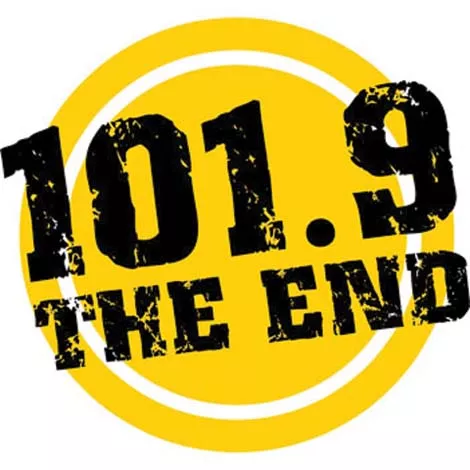 21 Longtime Salt Lake City adult-alternative FM station The End 101.9 flips formats and becomes "Gen X," dumping live DJs (including local radio fixture Jimmy Chunga) and focusing on the same '90s music played by almost every other station in the market. By Dec. 21, however, The End 101.9 would return to its old format. Downside: More Daughtry. Upside: No Chunga.
Dead in April: Actor John Forsythe, pro wrestler Chris Kanyon, Archie cartoonist Henry Scarpelli, Pretty Boy Floyd bassist Vinnie Chas, Sex Pistols manager Malcolm McLaren, Designing Women actress Dixie Carter, Type O Negative singer Peter Steele, blues singer Mississippi Slim, You Say Party! We Say Die! drummer Devon Clifford, rapper Guru
MAY
6 The Dow Jones Industrial Average plunged by over 900 points in a record-breaking "Flash Crash," only to right itself within minutes. Those tracking their stocks on Apple products, however, were unaffected.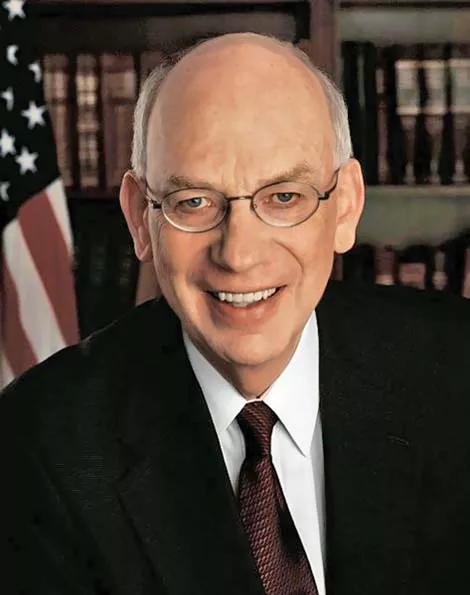 8 Oldster Sen. Bob Bennett is voted off the GOP island at the Utah Republican Convention in favor of upstarts Mike Lee and Tim Bridgewater, considered to be more conservative-er by the new tea-party right. Though stunned by the outcome, Bennett ruled out running as an independent and said he'd return to running the local nuclear power plant with his assistant, Mr. Smithers.
8 Oldster actress Betty White hosts Saturday Night Live after a months-long Facebook fan campaign. The timing and the irony are most likely lost on Bob Bennett.
23 ABC sci-fi-mystery series Lost ends after six seasons and 121 episodes, answering only a few questions and hurriedly explaining the story away with existentialist death/limbo hippie-isms. Or, for spoiler-phobes only now Netflixing Season 2, hang in there! It's totally worth it!
26 Singer Lee DeWyze wins Fox's American Idol. He hasn't been heard from since.
Dead in May: Actress Lynn Redgrave, actor Gary Coleman, actor Dennis Hopper, singer Lena Horne, artist Frank Frazetta, politician Frank Dodd, singer Ronnie James Dio, Sennheiser founder Frank Sennheiser, Slipknot bassist Paul Gray, TV personality Art Linkletter, Mexican pro wrester El Supremo
JUNE
1 Donations of $55,000 ensure that the annual Sugar House fireworks—previously canceled by the Sugar House Park Authority due to budget cuts—will go on in July, thus allowing area parents to continue passing on valuable lessons of patriotism and open-container concealment to another generation.
1 Utah singer and former American Idol contestant David Archuleta releases his autobiography, Chords of Strength, at the age of 19. Justin Bieber calls to say, "Congratulations, gramps."
12 A Chevron pipeline leak spills about 500 barrels of oil into Red Butte Creek, which eventually makes its way to Liberty Park. Clean up took several months, and hundreds of birds had to be cleaned due to contact with the oil, though most agreed the oiled birds were still less disgusting than Sunday drum-circle attendees.
Dead in June: Isley Brothers bassist Marvin Isley, Stereophonics drummer Stuart Cable, Rex Morgan M.D. cartoonist Tony DiPreta, Golden Girls actress Rue McClanahan, urban designer William J. Mitchell, country singer Jimmy Dean, jazz musician Bill Dixon, murderer Ronnie Lee Gardner, art dealer Phil Theibaud, Kiss manager Bill Aucoin, politician Robert Bird, porn actor Steve Driver
JULY
1-31 Nothing happens; too damned hot.
Dead in July: American Splendor writer Harvey Pekar, New York Yankees owner George Steinbrenner, country singer Hank Cochran, Nash Bridges actor James Gammon, Big Star bassist Andy Hummel, blues guitarist Phillip Walker, cartoonist John Callahan, Fear bassist Derf Scratch, music producer Mitch Miller, Speed Racer voice Peter Fernandez
AUGUST
7 My Dough Girl cookie shop owner Tami Cromar decides against continuing her legal battle against the Pillsbury Doughboy, opting to instead re-title her 2-year-old west-side SLC business. When the new name RubySnap is revealed months later, everyone holds their breath and waits for a phone call from either Snapple or Ruby Tuesday.
25 It's reported that Gov. Gary Herbert's son, Nathan, has been stalking the younger sister of a woman he was previously charged with stalking five years ago; a slap-on-the-wrist injunction is later signed against him. To their credit, only a couple of DeseretNews.com commenters—and first lady Jeanette Herbert—insinuated the women were "asking for it."
30 Speaking of the Deseret News: After months of rumors and speculation, D-News CEO Clark Gilbert announces a "bold new direction" for the paper that doesn't include 43 percent of its staff, nor Editor Joe Cannon or Publisher Jim Wall, both of whom stepped down. The remaining staff would move to the Triad Center and partner with TV station KSL 5 for "breaking news," while other news holes would be filled by "enterprise reporters" (read: unpaid volunteers). Some readers express relief that they'll no longer have to read reviews of films released after 1960.
Dead in August: Early Graves singer Makh Daniels, James Brown guitarist Catfish Collins, Futurama producer Alex Johns, Alaska politician Ted Stevens, Prison Break actor Tab Baker, journalist Edwin Newman, pro wrestler Lance Cade, columnist James J. Kilpatrick, The Call singer Michael Been, astronaut William B. Lenoir, pro wrestler Luna
SEPTEMBER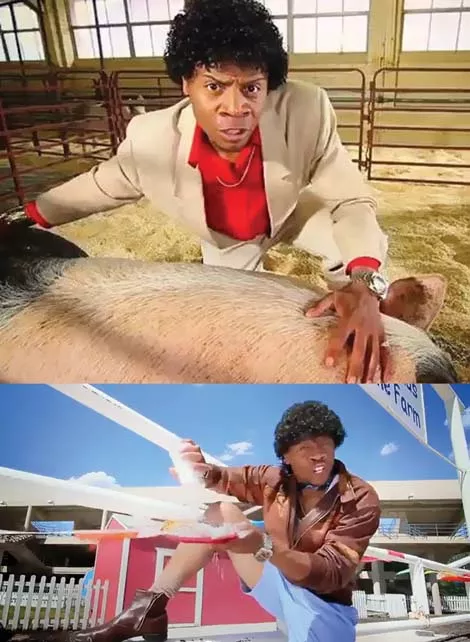 9 The Utah State Fair pulls a series of odd TV ads starring a '70s retro-dressed black actor singing about the sexy virtues of funnel cakes and pigs, citing that the Jared Hess-created commercials were "offensive" and, even worse, "reached the wrong demographics." The audio portion of the ads remained on radio, however, since there you couldn't see the actor's "demographic."
11 City Weekly throws its first-annual Utah Beer Fest at the City & County Building, which draws 5,000 attendees and many complaints about long lines and too-small cups of beer from the 13 involved local brewers, but also plenty of compliments for actually trying to pull something like this off in Utah. So you're all invited back next year—except you, SLC Councilman Luke Garrott.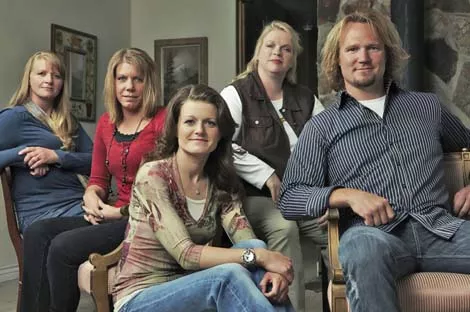 26 New TLC reality series Sister Wives, chronicling the lives of Lehi hair-dryer enthusiast Kody Brown and his three "wives," debuts to high curiosity ratings and renewed interest in Utah polygamy. There is some talk of investigating Brown, but authorities decide that the sentence of another season on the same network with Sarah Palin and the Cake Boss is punishment enough.
Dead in September: Comedian Robert Schimmel, political cartoonist Paul Conrad, LFO singer Rich Cronin, R&B singer King Coleman, writer/actor James Bacon, Titanic actress Gloria Stuart, actor Tony Curtis, comedian Greg Giraldo, TV producer Stephen J. Cannell, Lynyrd Skynyrd namesake Leonard Skinner
OCTOBER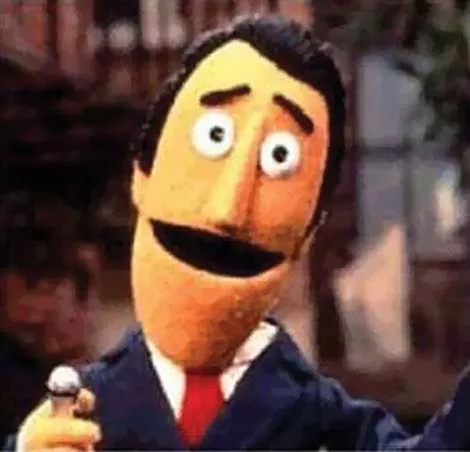 5 Famous not-Utahn Mitt Romney endorses Gary Herbert for governor, and hints at another presidential run in 2012. A poll two months later indicates that Romney is as favored by GOP voters as former Sarah Palin and former Arkansas governor Mike Huckabee. Since both have their own cable TV shows, look for Mitt Happens! on A&E in 2011.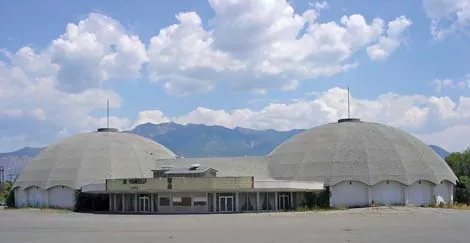 18 The 40-year-old Riverdale Cinedome 70 is demolished to make way for a much-needed new car dealership. The theater was known for being the first in Utah to screen 70-millimeter films, as well as resembling a pair of boobs.
20 NPR fires talk show host Juan Williams over comments he made to Bill O'Reilly on the Fox News Channel about "getting nervous" around Muslims. "Pair of boobs" may also apply here.
22 A Brigham Young University study shows that PG-rated movies make more money than films rated PG-13 or R. And they'll also keep you out of hell—it's science.
Dead in October: Leave It to Beaver actress Barbara Billingsly, Hennessey cognac patriarch Kilian Hennessey, sportswriter Maury Allen, Dixie Dregs keyboardist T. Lavitz, R&B singer Solomon Burke, Eyedea & Abilities rapper Eyedea, Happy Days actor Tom Bosley, Penthouse founder Bob Guccione, Slits singer Ari Up, comic-book artist Mike Esposito, playwright Joseph Stein, Sopranos actress Denise Borino-Quinn, Mushroomhead guitarist John Sekula, Pokemon creator Takeshi Shodu, hockey oracle Paul the Octopus
NOVEMBER

2 Midterm elections in Utah: All of the expected Republicans win, as well as a couple of Democrats and whatever Jim Matheson is these days. Nothing to see here, move along …
7 Conan O'Brien returns to television—well, TBS—with a new weeknight talk show, simply titled Conan. He hasn't been heard from since.
21 Former President George W. Bush appears at a Sandy Costco while on tour promoting his partially accurate new book, Decision Points. Despite a protest organized by Rocky Anderson that rallies all of 60 people at miles-away Pioneer Park, Bush somehow soldiers on.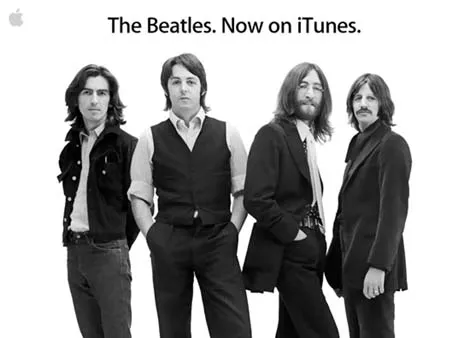 16 The Beatles' catalog is made available digitally for the first time on iTunes, introducing the influential band's music to a whole new generation of pirate torrent sites.
28 WikiLeaks begins releasing the first of 250,000 U.S. Embassy messages, most of which reveal high-ranking government officials to be petty teenage girls. The CW network has subsequently optioned and scheduled WikiBitches behind Gossip Girl as a midseason replacement series.
Dead in November: Utah bluegrass promoter Tony "The Old Man" Polychronis, Pro surfer Andy Irons, Wheel of Fortune announcer Charlie O'Donnell, actress Jill Clayburgh, economist Walter Isard, film producer Dino De Laurentiis, publicist Ronnie Chasen, blues guitarist Little Smokey Smothers, Airplane! actor Leslie Nielsen, sportswriter Jim Kelley, obese cat Prince Chunk
DECEMBER
7 West Valley City's Susan Powell has been missing for one year. Husband and sorta-suspect Josh Powell suggests on his Website that Susan may have run off with another man. Considering what a douchebag Josh has turned out to be, not a bad theory.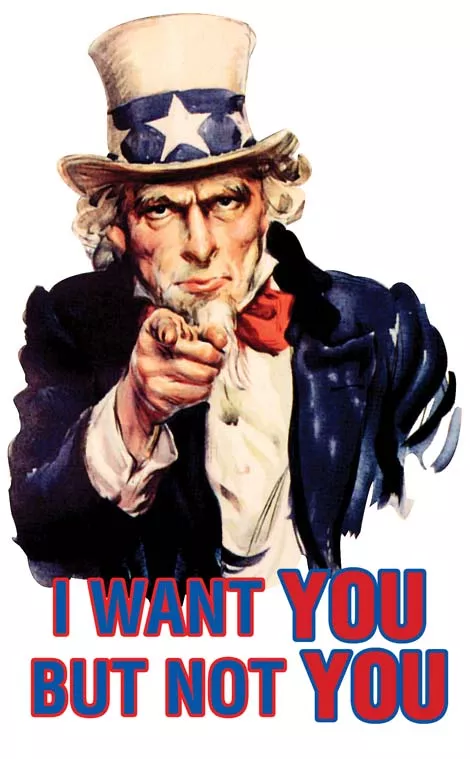 18 The U.S. Senate strikes down the 17-year-old ban on gay men and lesbians serving openly in the military, commonly known as the "don't ask, don't tell" policy. President Obama signed the repeal on Dec. 22, finally fulfilling at least one 2008 campaign promise. Next up: Sending undocumented workers to the moon.
27 Utah drops from second to seventh place in the United Health Care Foundation's annual Healthiest States survey. Utah did, however, rank best in the smoking and binge-drinking categories, "binge-drinking" being defined as five or more drinks on one occasion. See? The long lines at the Utah Beer Fest were in your best interest, citizens. You're welcome.
Dead in December: Musician Captain Beefheart, Barney Miller actor Steve Landesberg, political activist Elizabeth Edwards, film director Blake Edwards, Monday Night Football commentator Don Meredith, diplomat Richard Holbrooke, filmmaker Bud Greenspan, singer Teena Marie