Page 2 of 3
MAY
6 The Dow Jones Industrial Average plunged by over 900 points in a record-breaking "Flash Crash," only to right itself within minutes. Those tracking their stocks on Apple products, however, were unaffected.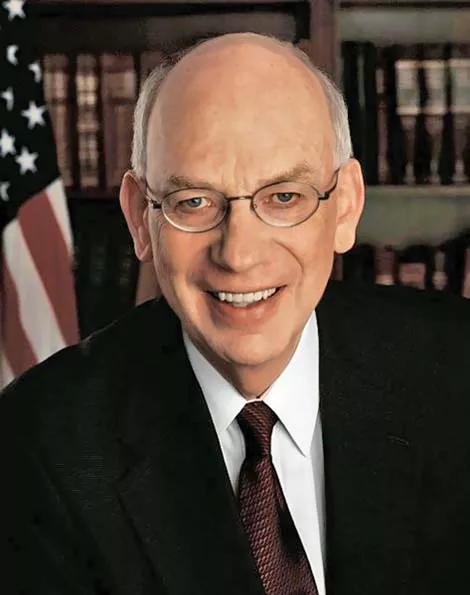 8 Oldster Sen. Bob Bennett is voted off the GOP island at the Utah Republican Convention in favor of upstarts Mike Lee and Tim Bridgewater, considered to be more conservative-er by the new tea-party right. Though stunned by the outcome, Bennett ruled out running as an independent and said he'd return to running the local nuclear power plant with his assistant, Mr. Smithers.
8 Oldster actress Betty White hosts Saturday Night Live after a months-long Facebook fan campaign. The timing and the irony are most likely lost on Bob Bennett.
23 ABC sci-fi-mystery series Lost ends after six seasons and 121 episodes, answering only a few questions and hurriedly explaining the story away with existentialist death/limbo hippie-isms. Or, for spoiler-phobes only now Netflixing Season 2, hang in there! It's totally worth it!
26 Singer Lee DeWyze wins Fox's American Idol. He hasn't been heard from since.
Dead in May: Actress Lynn Redgrave, actor Gary Coleman, actor Dennis Hopper, singer Lena Horne, artist Frank Frazetta, politician Frank Dodd, singer Ronnie James Dio, Sennheiser founder Frank Sennheiser, Slipknot bassist Paul Gray, TV personality Art Linkletter, Mexican pro wrester El Supremo
JUNE
1 Donations of $55,000 ensure that the annual Sugar House fireworks—previously canceled by the Sugar House Park Authority due to budget cuts—will go on in July, thus allowing area parents to continue passing on valuable lessons of patriotism and open-container concealment to another generation.
1 Utah singer and former American Idol contestant David Archuleta releases his autobiography, Chords of Strength, at the age of 19. Justin Bieber calls to say, "Congratulations, gramps."
12 A Chevron pipeline leak spills about 500 barrels of oil into Red Butte Creek, which eventually makes its way to Liberty Park. Clean up took several months, and hundreds of birds had to be cleaned due to contact with the oil, though most agreed the oiled birds were still less disgusting than Sunday drum-circle attendees.
Dead in June: Isley Brothers bassist Marvin Isley, Stereophonics drummer Stuart Cable, Rex Morgan M.D. cartoonist Tony DiPreta, Golden Girls actress Rue McClanahan, urban designer William J. Mitchell, country singer Jimmy Dean, jazz musician Bill Dixon, murderer Ronnie Lee Gardner, art dealer Phil Theibaud, Kiss manager Bill Aucoin, politician Robert Bird, porn actor Steve Driver
JULY
1-31 Nothing happens; too damned hot.
Dead in July: American Splendor writer Harvey Pekar, New York Yankees owner George Steinbrenner, country singer Hank Cochran, Nash Bridges actor James Gammon, Big Star bassist Andy Hummel, blues guitarist Phillip Walker, cartoonist John Callahan, Fear bassist Derf Scratch, music producer Mitch Miller, Speed Racer voice Peter Fernandez
AUGUST
7 My Dough Girl cookie shop owner Tami Cromar decides against continuing her legal battle against the Pillsbury Doughboy, opting to instead re-title her 2-year-old west-side SLC business. When the new name RubySnap is revealed months later, everyone holds their breath and waits for a phone call from either Snapple or Ruby Tuesday.
25 It's reported that Gov. Gary Herbert's son, Nathan, has been stalking the younger sister of a woman he was previously charged with stalking five years ago; a slap-on-the-wrist injunction is later signed against him. To their credit, only a couple of DeseretNews.com commenters—and first lady Jeanette Herbert—insinuated the women were "asking for it."
30 Speaking of the Deseret News: After months of rumors and speculation, D-News CEO Clark Gilbert announces a "bold new direction" for the paper that doesn't include 43 percent of its staff, nor Editor Joe Cannon or Publisher Jim Wall, both of whom stepped down. The remaining staff would move to the Triad Center and partner with TV station KSL 5 for "breaking news," while other news holes would be filled by "enterprise reporters" (read: unpaid volunteers). Some readers express relief that they'll no longer have to read reviews of films released after 1960.
Dead in August: Early Graves singer Makh Daniels, James Brown guitarist Catfish Collins, Futurama producer Alex Johns, Alaska politician Ted Stevens, Prison Break actor Tab Baker, journalist Edwin Newman, pro wrestler Lance Cade, columnist James J. Kilpatrick, The Call singer Michael Been, astronaut William B. Lenoir, pro wrestler Luna