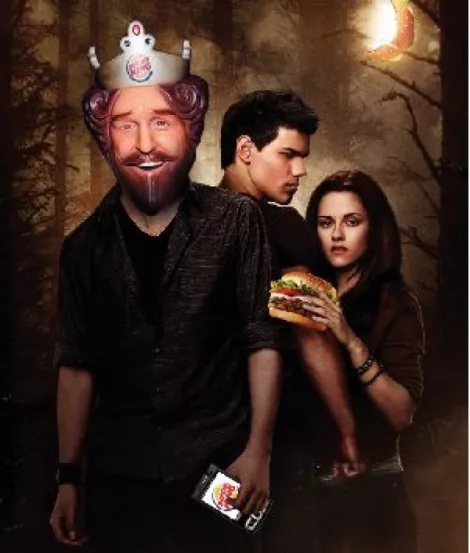 Eight surprises in The Twilight Saga: New Moon, opening this weekend (spoiler alert!):
8. In addition to werewolves, the pretty new Manatee Boys will also play a larger role. Literally.
7. The estranged character of vampire Edward will appear primarily in Muppet form.
6. Coreys Haim and Feldman will have uncredited cameos as vamp-fightin' townies.
5. Bella's role will be expanded from passive doormat to semi-reactive doormat.
4. It will be revealed that the vampires' "sparkle" is caused by overuse of Astroglide.
3. New Moon's laugh track will be presented in high-def digital surround-sound in select theaters.
2. The Burger King product placement will be discreet; you won't even notice the Broody Double Whopper.
1. The vampires and werewolves will set aside their differences to put on the best musical this high school has ever seen.