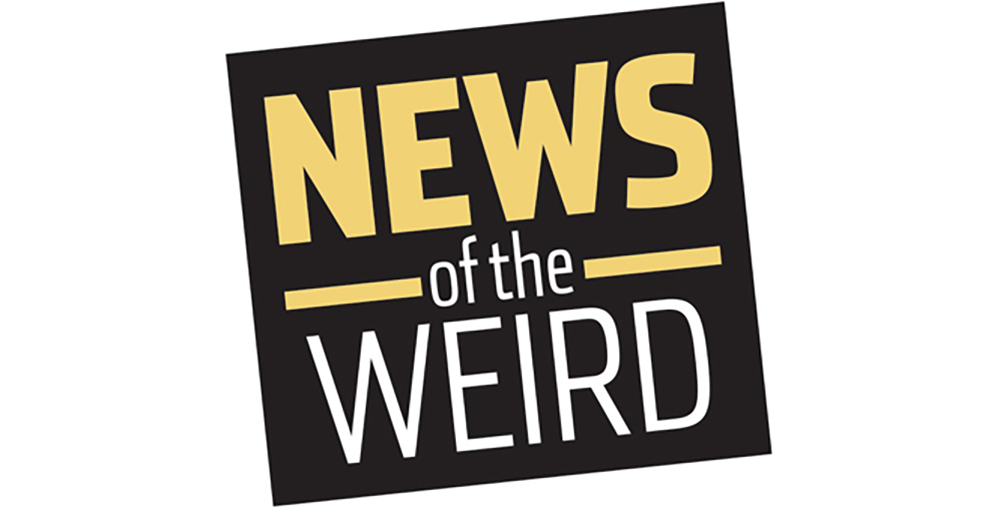 New World Order
Kimberel Eventide, 36, believes her purpose here on earth is to help other humans become elves, just like herself. A resident of Illinois, Eventide identifies as a Pleiadian Starseed, an Otherkin who first realized she was an elf after reading and watching the "Lord of the Rings" series by J.R.R. Tolkien. She spends her time dressing as an elf in silk, velvet or nature-inspired clothing and pointed elf ears—but she doesn't wear them all the time because "my own ears have a slight point to them." Eventide's husband supports her elfdom but "he does not understand it and does not watch many of my videos," she said. "I am an Elven spiritual teacher who offers personal Skype online sessions to help individual souls," she explained to the Daily Mail. Her mission, called "Projectelvenstar," is specifically to help humans transform themselves into High Elves—"ears are optional but can become a byproduct of becoming extrasensory and hearing better over time."
Easy Marks
Three men in Westborough, Mass., are out $306,000 after falling victim to a scam, masslive.com reported on Aug. 29. Joseph Boakye, 31, of Worcester is one of two suspects wanted by Westborough police for allegedly selling 15 kilograms of counterfeit gold dust. In July, the victims met Boakye and his accomplice at an Extended Stay America hotel and tested the gold dust for authenticity. Apparently satisfied, they paid $26,000 in cash and transferred $280,000 into a Bank of America account, after which they received a locked Sentry safe that supposedly held the gold dust. Boakye told them they would get the combination to the safe after the transfer cleared. But two days later, when they were unable to open the safe, the victims called a locksmith. Inside—shocking!—was counterfeit gold.
Least-Competent Criminals
Thieves in Roanoke County, Va., hit the same shoe store twice in July and August, according to The Roanoke Times, stealing shirts, hoodies, jackets—and right shoes. Thirteen shoes meant for a right foot were taken from Clean Soles, where store operator Rob Wickham said he typically displays right shoes and keeps the mates behind the counter. They're "not much good unless you have two right feet," said Wickham. A 17-year-old suspect has been charged with the July break-in.
• A homeowner in Toluca Lake, Calif., looked at video from his surveillance camera late on Aug. 29 and saw a person on the property, but it wasn't until the next day, when he looked around for any damage, that a man was discovered stuck between a wall and a garage. KCAL TV reported that it took firefighters more than an hour to free the unnamed man, a suspect wanted in connection with a burglary the night before. Los Angeles police arrested him for trespassing as he was transported to the hospital with minor injuries.
Overreactions
Bryan Tucker of Sandston, Va., was fed up to here! with kids littering his lawn as they waited at the Henrico County school bus stop adjacent to his property. So on Sept. 4, he installed a battery-powered electric fence. "They don't respect other people's land," Tucker told WTVR TV. "I pick up trash every day." Officials informed him later that day that the fence was placed on county property, not his own, so Tucker took it down. But he still thinks he made a point: "The message has gotten across," Tucker said. "Parents are posting and talking about it."
• Pavel Matveev, 15, of Mogochino village in the Tomsk region of Russia, apparently despairing of having lost a video game, was found in his yard Sept. 4 after committing suicide by decapitating himself with a chain saw. According to the Daily Mail, Russian media reported the teen's single mother had bought him a computer, at which he "spent hours," said one unnamed source. "This is what killed him."
• Monica Walley of Holden Heights, Fla., wrote a negative online review Aug. 20 about the Daybreak Diner in Orlando, accusing the restaurant of refusing service to her disabled mother. The negative review didn't sit well with the diner owner's son, Michael Johnson, or his housemates, Jesse Martin and Norman Auvil, WFTV reported. That evening, as the three sat drinking beer, Martin looked up Walley's address, then they drove to her home, where Auvil, 42, shot three rounds into the house. "I actually could feel the air from the bullet as it passed by me," said Ken Walley, Monica's father. "I didn't think anybody was crazy enough to do something like this over something so small," Monica Walley said. Auvil was arrested Aug. 30 and charged with shooting into a dwelling, according to the Orange County Sheriff's Office.
Oops!
An Orlando, Fla., home will need more than roof repairs after a crane parked outside tipped over on Sept. 4, splitting the house in half so cleanly daylight could be seen through it. United Press International reported the roof was under construction when the machinery fell over, likely because the ground underneath it was wet, said Ivan Fogarty, corporate safety director for crane operator Beyel Brothers Crane & Rigging. No one was inside the home at the time, and no one on the roofing crew was injured, but the house has been declared unlivable.
Fooled Ya!
University of Houston student Jehv M. looked at a blank wall in his local McDonald's and saw opportunity. Hoping to boost Asian representation in the burger chain's advertising, Jehv created a poster featuring himself and a friend touting McDonald's french fries. They bought used McDonald's uniforms at a thrift store as disguises, then boldly hung the poster in a Pearland, Texas, location as customers ordered and ate around them. United Press International reported that 51 days later, the poster still hung on the wall unnoticed, as shown in a photo on Jehv's Twitter feed. As of Sept. 4, it was not clear whether management at McDonald's knew of the poster's origins.
Inexplicable
On Sept. 3, as an unnamed woman drove through Columbia Park, Wash., she witnessed a beaver being struck by a car. She stopped and tried to help the animal, wrapping it in a towel before going home to find a container to put it in. When she returned to the scene about 30 minutes later, YakTriNews reported, she found 35-year-old Richard Delp sexually assaulting the dying beaver. Unsurprisingly, Delp was also found to be in possession of methamphetamine; police charged him with possession and animal cruelty. The beaver didn't survive.
Questionable Judgment
Billy Warren Pierce Jr., 44, an inmate of the Pasco County (Florida) Jail, already awaiting trial on charges of capital sexual battery of a child, compounded his problems by trying to hire a fellow inmate to kill his victim and her family. WFTS reported the unnamed inmate told detectives Aug. 22 that Pierce offered him $9,000 and instructed him about how to get into the house, even suggesting using a gas line fed through a window as the murder method. Jail staff also obtained a contract signed by Pierce, detailing the targets of the killing and the agreed-upon price. When told on Sept. 4 he would be charged with solicitation of murder, Pierce objected, "But I haven't paid him any money yet."
Send tips to weirdnewstips@amuniversal.com