Maybe 2013 has been your best year ever, and you want to give it a fitting celebratory send-off. Or perhaps you're so happy to see 2013 go, you hope the door hits it in the ass on the way out. Whether you're on either extreme of that spectrum, or somewhere in the middle, no single New Year's Eve celebration fits everyone the same way. And there's no reason to start 2014 with the kind of festivities that don't fit your personality, or your bank account, or your artistic tastes.
City Weekly's New Year's Eve Guide is a chance for you to scope out the wide variety of options available for ringing in the new year, whether you want to go big or find something that won't require you to auld lang syne your life away. Check out our rundown of New Year's Eve dining and entertainment options for all budgets. Learn what's new this year at EVE Salt Lake City if you want to enjoy a bunch of fun with 10,000 of your closest friends—or find a smaller crowd if you're looking for a ritzy party to clink Champagne and show off your top hat and tails. If music makes the night for you, we've also got the skinny on the best shows. And when the celebrations are winding down, be prepared with how you can get back home safely.
The countdown clock to 2014 may already be ticking, but we'll have you ready long before midnight. Happy New Year.
NEW YEAR'S EVE GUIDE 2014
THE BASICS (below)
EVE SLC 2013
DRINKS
DRESS UP
MUSIC
BARS
---
DINING
By Ted Scheffler
It seems to me that there is much too much anxiety over where to spend New Year's Eve. But if you are going out to celebrate the new year, there are lots of ready-made restaurant options.
Of course, where you wind up when you go out on the town for New Year's Eve largely depends on your income. Most of us have just blown wads of dough on Christmas, and the coffers are a bit bare. But, maybe you were frugal or you're just loaded and money is no object. With the near endless array of options for dining out on New Year's Eve, there are good choices for any budget. Here are some outside-the-box venues in which to usher in 2014, or at least to get a good meal before midnight.
SAVE
You'll need to supply your own bubbly, but for a festive and fun New Year's Eve on a budget, I'd think about heading to West Valley City. Specifically, I'd start at Bucket O' Crawfish (1980 W. 3500 South, 801-419-0900, BucketOCrawfish.com) for a big, messy pile of mudbugs (that's crawfish, for the uninitiated). You'll get a bag of boiled crawfish, shrimp, clams mussels, snow crab or Dungeness crab for $9 to $12 per pound, seasoned from mild to "crazy hot." There's also a good selection of brews and tasty Luzianne sweet iced tea.
Then, I'd march next door to Pho Green Papaya (2000 W. 3500 South, 801-886-1548,
GreenPapayaUtah.com
) for a giant steaming bowl of
pho
and the honey-marinated fried quail with lemongrass.
Or, hey, how about a short road trip? Just $6.20 will buy you a roundtrip ticket on the FrontRunner from Salt Lake Central to Station Park (ShopAtStationPark.com), in Farmington. It's a short walk from the train to Twigs Bistro & Martini Bar (155 N. Promentory, 801-447-8944, TwigsBistro.com), where you'll enjoy sipping your way through some of Twigs' 36 signature martinis, like the Kinky Blue Rita or the Kosmonaut.
From there, a number of tantalizing dining options await at Station Park, including Settebello Pizzeria Napoletana (my favorite Utah pizza), Sushi Monster, The Habit Burger Grill, ParkStone Wood Kitchen and others.
Here's my plan for New Year's Eve: I'll stop by Tony Caputo's Market & Deli (314 W. 300 South, 801-477-7838; 1516 S. 1500 East, 801-486-6615, CaputosDeli.com) and load up on fresh imported cheeses, Creminelli salami, Frody Volgger's housemade speck, olives, canned artichokes hearts, lupini beans, fresh bread and artisan chocolates, and throw myself and the missus an intimate party at home at a fraction of the price of going out on the town.
SPEND
Speaking of FrontRunner, you could take the train or drive up to Ogden to the new Hearth on 25th and Title 32B Lounge (195 25th St., 801-399-0088, Hearth25.com). For a mere $55, Hearth is offering an insanely good-looking five-course dinner with menu choices like blinis with caviar, roasted Blue Point oysters, Maine Lobster latkes, Prime rib of veal, elk osso bucco, fresh Hawaiian butterfish, Valrhona cocoa tiramisu and more. Wine pairings are only $25.
Or, how about visiting Spain for New Year's Eve? I'd love to spend part of the evening at Finca (1291 S. 1100 East, Salt Lake City, 801-487-0699, FincaSLC.com), sipping Spanish sparkling cava while grazing on tapas like smoked chicken croquetas, wood-grilled Morgan Lamb belly and Finca's killer Brussels sprouts with housemade bacon and sherry cream.
One more: There's never a time when I don't love to eat at Mazza restaurants (1515 S. 1500 East, Salt Lake City, 801-484-9259; 912 E. 900 South, Salt Lake City, 801-521-4572, MazzaCafe.com), but these Middle Eastern eateries will be especially festive on New Year's Eve. I'd start out with the Aleppan dip called muhamara, and move on to Mazza's outstanding musakhan—flatbread stuffed with chicken, fried onions, herbs, spices and other delicious ingredients. While you're there, ask owner Ali Sabbah to walk you through his terrific wine selection, which includes an array of wines from Lebanon and Israel.
SPLURGE
Call me old-fashioned, but I like a certain amount of tradition and class on New Year's Eve. I even like to brush off my tuxedo if I go out. About the only place I can think of where a tux wouldn't be out of place is The New Yorker (60 W. Market St., Salt Lake City, 801-363-0166, NewYorkerSLC.com). The New Yorker usually offers caviar on New Year's Eve, and from there, I'd be tempted by Chef Will Pliler's ahi tuna tartare tostadas, whole Maine lobster fra diavolo, roasted Rocky Mountain rack of lamb, or tournedos Rossini with sauteed fresh foie gras and black-truffle-Madeira demi-glace.
And, simply put, there are very few places I'd rather be—on New Year's Eve or any other time—than sitting in front of Takashi Gibo at his namesake restaurant (18 W. Market St., Salt Lake City, 801-519-9595) while he feeds me, omakase-style, leading me through his dizzying range of top-tier sushi, sashimi, nigiri, maki rolls and cooked foods, plus a terrific sake selection and a marvelous wine list.
Finally, for a great escape, I'd book a room for the night at Snowbird Resort's Cliff Lodge and indulge in The Aerie restaurant's (801-933-2181, Snowbird.com/Dining) New Year's Eve dinner. There are two seatings: the early one for $85, or a later seating for $110; kids 7-12 are $39. Menu options include lobster bisque, Caesar salad, wild-mushroom Stroganoff, butter-roasted lobster, grilled beef tenderloin, braised bison short ribs, seven-spiced tuna, seafood ceviche, chocolate fallen cake and more, not to mention one of the best wine selections in the state.
ENTERTAINMENT
By Scott Renshaw

After your ideal New Year's Eve meal, what's next on the itinerary? Just as with your dinner, there are local entertainment options—from theater to comedy to a cozy movie night—perfectly suited for every budgetary consideration.
SAVE
Considering staying in for New Year's Eve? Maybe it's a good time to catch up on the movies you've missed from earlier this year—or last year, or 10 years ago. While most brick & mortar movie-rental spots have vanished, the Tower Theatre (876 E. 900 South, Salt Lake City, 801-321-0310, SaltLakeFilmSociety.org) continues to offer a wide selection of foreign films, classics and works by cinema's great directors. Regular rentals are only $3.20 for three days, but if you plan ahead and rent on Monday, you can take advantage of the two-for-one special. And if you're willing to take a chance on something you might not have been planning to see, they have a rotating selection of absolutely free movies, courtesy of the Salt Lake Zoo, Arts & Parks program.
SPEND
Start the year with a smile on your face—and a smaller credit-card balance—with a couple of comedic options for your New Year's Eve fun. At Wiseguys West Valley (2194 W. 3500 South, West Valley City, 801-463-2909, 7 & 9:30 p.m., $20, WiseguysComedy.com), Christopher Titus brings his hard-edged observations that have exposed his own history with dysfunctional family dynamics and unhealthy relationships, as well as his frustrations with the modern world; his is comedy of raw revelation.
Meanwhile, at the Desert Star Theatre (4861 S. State, Murray, 801-266-2600, 6 & 8:30 p.m., $11.95-$21.95, DesertStar.biz), broad comedy targets holiday classics in Miracle on 42nd Street, about a struggling Broadway producer trying to save his career while a devious rival plots to undermine him.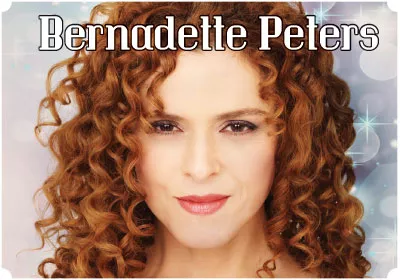 SPLURGE
Simply being in Park City sometimes gives you that
Lifestyles of the Rich & Famous
feeling, so it's a great place to ring in 2014 by opening up the wallet a little. The annual tradition of blockbuster New Year's Eve entertainment at Park City's Eccles Center (1750 Kearns Blvd., Park City, 435-655-3114, 8 p.m., $40-$165.
EcclesCenter.org
) continues this year with Bernadette Peters. The two-time Tony Award winner has brought her remarkable voice to multiple original Broadway cast recordings, yet her long career as an actress—she first appeared onstage at the age of 3—makes her a perfect artist for a stage-commanding one-woman evening of music, comedy and charismatic entertainment.
TRANSPORTATION
By Colin Wolf
Salt Lake City offers plenty of great options for celebrating the biggest party night of the year, but everybody knows getting around on New Year's Eve can also be a hassle. To help alleviate the pain, we've dug up the best transportation options for the night—from the super cheap to the stretch limos that even your boy Diddy would approve of.
SAVE
If you know you'll need a safe ride home from a bar or restaurant, Robert J. DeBry & Associates is willing to pony up $35 toward cab fare so you don't do anything stupid. Save your receipts from cab rides home between Dec. 26 at 3 p.m. through Jan. 1 at 4 a.m., and check out RobertDeBry.com for more info.
Arguably the best way to blast into downtown is to take advantage of UTA's beefed-up New Year's Eve schedule. From Dec. 29 through Jan. 1, UTA is offering extended Trax and FrontRunner service. Trax will be running every 15 minutes till roughly 1 a.m., and group passes for up to six people will be available for $15. FrontRunner will be running a normal schedule, plus two extra trains going north and south at 1:30 a.m. Check RideUTA.com for more details.
SPEND
Grabbing a cab can be pricey, but as of press time, you can scoop up $20 Yellow Cab vouchers for just $14 at the City Weekly Store (CityWeeklyStore.com).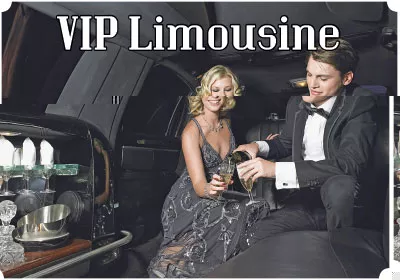 SPLURGE
Nothing says "mysterious man of the night" like rollin' up to the club in a stretch H2, and Salt Lake City has plenty of options for your big evening. VIP Limousine (801-288-9494,
SLCLimousine.com
) offers up everything from stretch Town Cars, Escalades and, of course, Hummers. For ballers on a budget, scoop up a 10-person Lincoln Town Car for $115 an hour, gratuity included. Or, if you really want to make it rain, reserve a Black Hummer H2 that fits up 18 passengers with a dry bar for $220 an hour. All rentals have a four-hour minimum.