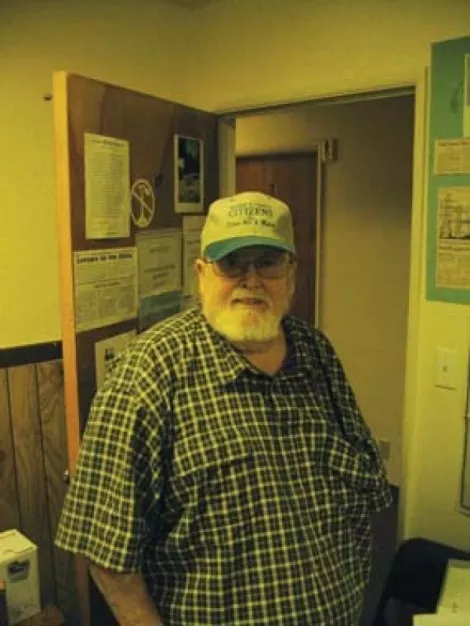 Even with its historic reputation for fueling the state economy, coal has a growing reputation for controversy in Utah. The state has relied on coal for more than 90 percent of its energy, but coal-burning plants also do their share in contributing to air pollution—expelling thousands of tons of the pollutants—sulfur dioxide, nitrogen dioxide and carbon dioxide—into the environment.
The latest battleground over coal-fired power in the West isn't even in Utah. The Toquop Power Plant, a 750 megawatt-generating facility proposed for 640 acres in the southeastern Nevada desert, has many residents in Utah's neighboring Washington County lined up in protest. St. George Mayor Dan McArthur, anti-coal activists and alternative energy enthusiasts argue that Southern Utah will be forced to live with Toquop's pollution, and that means they should have a stake in the decision.
Parent company Sithe Global Power says Toquop would provide energy to more than 75,000 homes in Las Vegas and Phoenix. Originally, the plant was to have used natural gas, but Sithe changed to coal when gas prices shot up. Because potential pollution from the plant would affect Southern Utah residents, and the red rock country that serves as a playground for millions of tourists, coal opponents from other parts of the state have been rallying with Dixie residents in opposition.
Jim Kennon, a veteran of a campaign against a coal-powered plant planned for Sevier County, has lent his support to the Dixie activists. With the aid of a walker and an oxygen tank, Kennon, who suffers from respiratory problems, attended a public hearing in St. George in late February.
"I guess my reputation got around," Kennon says, noting how anti-plant activists in Nevada contacted him, and that led to conference calls around the West. He says he's helped bring church groups, professional associations and environmental and health advocates together on the issue.
"Pollution doesn't have any borders," Kennon says.
Max Gregorich, a hotel and market owner in Springdale, near the entrance to Zion National Park, is a vocal opponent. "We're on the frontlines of the tourism industry," he says. "We have a panorama that is breathtaking." His opposition to Toquop is partly economic. Losing that panorama under a coal haze, he fears, could blunt tourism.
Amanda Hixson, of St. George, opposes Toquop for additional reasons. "There is no such thing as cheap coal, when all of the externalities are included," she says. Those externalities, she says, include inhaling coal haze laced with mercury. The potential costs to health are too high, and "Washington County will get zero benefit," Hixson says.
The decision to site the plant is largely in the hands of the state of Nevada, but Utah has options to oppose the plant. Lincoln Davies, an environmental law specialist from the University of Utah, says that the federal Clean Air Act could be invoked if Utah could convince the Environmental Protection Agency that the plant would emit pollutants downwind into another state: Utah. The Bureau of Land Management could also deny the plant's rights-of-way request over possible environmental impacts. Even if BLM approves the project, that decision could be challenged in court, Davies says.
Davies adds that there are other possible legal implications. "Proposed coal plants have been shot down in numerous instances in recent years over concerns that this is not a viable energy source going forward, or at least not without demonstrated carbon sequestration (making coal burn with less carbon emissions) technology, because of coal's contribution to climate change."
Siethe Global Energy spokesman Frank Maisano says the plant is needed to keep up with energy demand in a rapidly growing part of the country, and that it simply will not have an impact on Washington County. "They just want to oppose something," Maisano says of Hurricane-based Citizens for Dixie's Future and other opposition groups. One of the best ways to reduce coal power plant pollution is to replace older power plants with newer, cleaner plants that can significantly reduce pollution, he says.
But for now, residents on both sides of the border have officially had their say. Chris Hanefeld, spokesman for the BLM in Ely, Nev., says his office is sifting through public comments and that Nevada environmental authorities have a late-summer deadline to decide on the plant. Barring legal challenges, construction on Toquop is set to start next year, with construction completed by 2013.
Jon Pike is an assistant professor of communication at Dixie State College in St. George