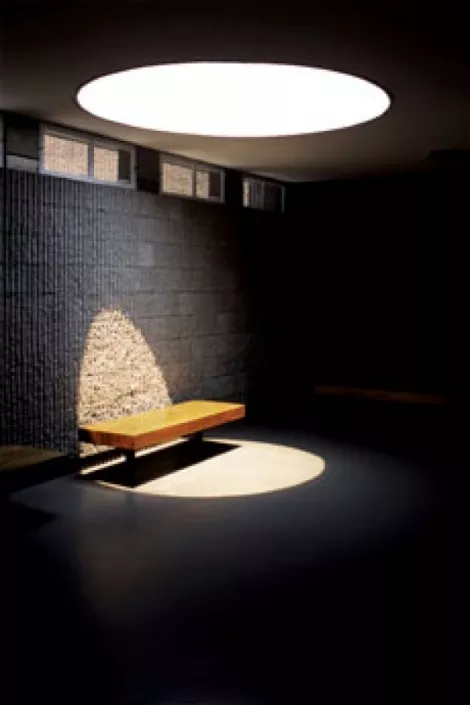 While a Utah man has used a highway patrolman's own dashboard camera to indict the Taser-happy trooper's actions, Utah defense attorney Wally Bugden thinks the public needs more access to police conduct—namely audio/visual records of every custodial interrogation. While most law enforcement officers have cameras in patrol cars, a record of what goes on in the interrogation hotseat isn't always documented.
Bugden wants nonrecorded custodial interrogations to be considered inadmissible evidence in a court of law. While he believes this plan would benefit the public and the police, law enforcement officials consider it unnecessary.
Bugden, who recently finished the lengthy process of defending convicted fundamentalist sect leader Warren Jeffs, is now refocusing on a crusade for mandatory recording in police interrogation rooms. To do so, he says, would protect the accused against false confessions squeezed out by the strong arm of the law.
"The truth is that standard police procedures combined with overzealousness, police trickery, threats and promises can make a rational person wrongly admit guilt," Bugden says.
Bugden got the ball rolling on this initiative with a study he wrote last summer arguing that when confessions aren't recorded, the evidence in court comes down to the word of the police officer against the word of the defendant. "Without a recording, judges and juries almost universally take the word of the police officer," Bugden says.
Law-enforcement officials recognize the importance of recording but some like Ken Wallentine, chief of law enforcement for the Attorney General's Office recognize that in courtroom settings, police testimony isn't bulletproof.
"There's an old trial-law adage that, 'If you don't have the law, argue the facts; if you don't have the facts, argue the law; if you don't have either, attack the policeman,'" Wallentine says—admitting this is usually the exception in Utah.
Bugden cites a recent case where a confession was forced out of Todd Jeremy Rettenberger, a man accused of driving a getaway car for the killers of a Woods Cross Motel 6 night clerk in 1996.
The Utah Supreme Court threw out Rettenberger's confession as being coerced, and Bugden points out that the interrogation videotape revealed 36 false statements the police interviewer used to manipulate Retternberger's confession.
"What are the chances the police interrogator would admit to using 36 false statements [in court]?" Bugden asks.
"This really is a modest proposal," Bugden says "no one who is interested in gathering the truth can have a legitimate objection to this; the technology is there, it's simple."
It's not that simple, however, for law enforcement leaders such as Chief Terry Keefe of the Layton City Police Department, who is also President of the Utah Chiefs Association. "This problem doesn't need a legislative fix," Keefe says.
Keefe has been following the issue with other law-enforcement officials who believe Bugden's proposal is unnecessary. "The majority of law enforcement aren't equipped with the latest recording equipment. In some rural areas, they would have to drive over 150 miles to a station [with recording equipment]. What does Mr. Bugden propose then?" Keefe asks.
But the law enforcement community still considers recording an important issue and that's why representatives from the chiefs and sheriffs association along with several prosecutors and the Attorney General's Office have been crafting a best practices policy for recording interrogations.
Wallentine believes the problem comes down to Bugden throwing a blanket proposal over law-enforcement departments with different needs.
"Even with a $20,000 investment, if, for example, I'm a sheriff in some rural community, that kind of investment [in electronic recording equipment] might mean eliminating my DARE program for the year. It comes down to a budget issue in a lot of places," Wallentine says.
Wallentine acknowledges a policy is still a few months from being finalized, but hopes it will create consensus among the law-enforcement community. He says the policy envisioned by the law-enforcement community predates Bugden's. "We are ahead of the game here, by recommending policy that is on the cutting edge of current technology as well as being effective, fair and constitutional."
Meanwhile, Bugden's biggest challenge may come in finding a legislator to sponsor his bill. "I still gotta find somebody that would be willing to stand up to the police departments," Bugden says with some resignation "I gotta find somebody."