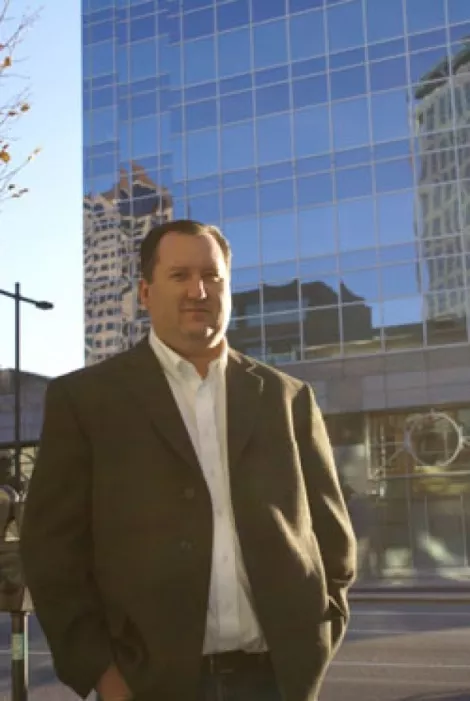 College students (and their parents) might smile at the thought of a college degree cheaper than a monthly cell-phone bill. But that's exactly where some state legislators are heading.
With a stack-'em-deep-and-teach-'em-cheap rationale, legislators have challenged state higher education officials to give them a model to provide 10,000 students in 2009 with degrees that would cost only $500 a year.
It's part of an ongoing legislative drive to stretch the state's higher-education dollar; at least one laawmaker is even floating the concept of a voucher program for college students.
Education experts, however, have yet to find a program anywhere that comes close to what Republican lawmakers are pitching.
"The research we've done says nothing like that [$500-per-year model] exists out there," says Amanda Covington, spokeswoman for the state Board of Regents. For much of last month, Covington assisted Richard Kendell, commissioner of the Utah System of Higher Education, in reporting to legislators on their progress in finding and/or developing a $500-per-year degree model.
Kendell's September report examined possibilities for reducing tuition costs including: limiting student services (such as degree counseling), cutting lab work and hands-on learning activities, offering more online instruction and focusing on a "motivated" student population that can get the most from concurrent enrollment and high school advanced-placement programs.
Kendell reported that, even under those conditions, the $500-per-student-per-year goal was unrealistic. A more reasonable figure would be $2,500 to $3,000 a year, he says.
Critics—including those who lead Utah colleges and universities—consider the goal an almost ridiculous prospect and have expressed skepticism about the whole notion of a $500-per-year education.
"I guess we could mail people diplomas for that much," says William Sederburg, president of Utah Valley State College in Orem.
Kendell listed UVSC as one of the top three institutions (with Dixie State and Salt Lake Community College) for providing low-cost programs with good returns. Even so, legislators have been urging Sederburg and UVSC administration toward deeper cost-cutting.
"I think it's a very interesting but unreasonable idea," Sederburg says. "The truth of the matter is that it costs us about $6,400 a year for each student we have, and to pare that back to $500 … we literally wouldn't be able to hire staff. If you're going to do any kind of advising, student support services, or student activities of any kind, it becomes very unfeasible."
Sederburg can't see what the push is about, considering how high Utah institutions typically rank for low cost and efficiency.
Indeed, national studies of performance measures in 2005 ranked the Utah System of Higher Education first in the nation for efficiency in educational outcomes relative to total funding per student. Studies in 2006 put average annual cost of a four-year school in Utah at $3,891, compared to the national average of $5,836.
Some, like state Rep. John Dougall, R-Highland, an advocate of the low-cost program initiative, want deeper cuts.
"The whole purpose of [the low-cost degree initiative] is to get the higher-education people thinking outside the box. They're the ones driving up the cost of higher education," Dougall says. "Even if we reached a goal of $1,000 a year, that would still be a huge success."
Dougall contends the imperative for more affordable education is not his private agenda but is driven by the accrued complaints of teachers, administrators and students who have repeatedly asked what can be done about bringing down tuition prices. "The key thing here is providing access to more students and providing more effective higher education options for more students … it's not just a checkbox to say, "'Oh, you got a degree.' People need to be lifelong learners to succeed."
Dougall is happy to continue to crack the whip on education officials. In the meantime, considers other ways to make higher education cheaper and more efficient.
It's vouchers.
"I would like vouchers for college students … have students shop around. Fundamentally, I think that responsibility [for improving higher education] rests with the students. If you empower the consumers and bring market forces to the system, it brings innovation and efficiency," Dougall says.
Dougall wouldn't speak much to specifics of his plan except to say that his staff was researching it, and he hopes to present a bill for the project in the 2008 session.
As the session approaches, Kendell's office continues to research the low-cost degree initiative, while simultaneously preparing the case for hiring more student advisers at colleges and universities. Lack of higher education advisers is an ongoing problem in the state, where the ratio of students to advisers is 889-to-1. The national average is 267-to-1 .
Covington has argued this issue as being directly related to student retention rates, or rates of staying in the system, where Utah's average rate of granting bachelors degrees is 47 percent compared to the national of 64 percent. "We've been receiving money [for advisers] along the way, but it's not enough for where we need to be," she says.
Ultimately, the Legislature will have the final say on the higher-education budget. Officials only hope the quest for a bargain-bin education doesn't mean selling out crucial student services in the process.
cw