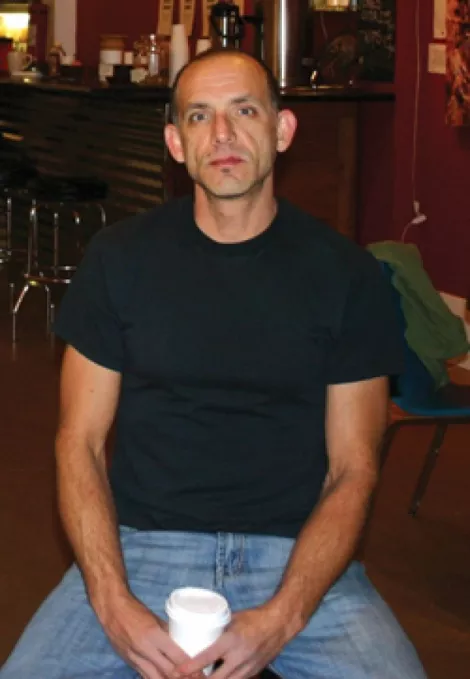 When Sugar House residents learned developers were coming to town, many feared it was the end of their favorite shops—from Pib's Exchange consignment clothing to Sugarhouse Coffee, the longtime anchor of the 2100 South and Highland Drive intersection.
But, with the bulldozers ready to roll, most of the mom & pop operations survive, if in new locations.
The windows are boarded up on Sugar House's Granite Block, slated for construction of an office-condo-retail project. But spray paint announces new locations. About half the block's stores have found spots in the neighborhood. Others have relocated to downtown Salt Lake City, hoping the urban core can become the new spot for hipsters with a couple of dimes to spend. Luna's Italian Ice did a brisk summer business at 9th & 9th.
Bob Evans reopened Sugarhouse Coffee for the last week of October just across 2100 South from his old shop. The inside walls are painted with a mural of Sugar House landmarks. Evans is adding ice cream and smoothies to his menu to appeal to area residents in addition to the young and restless that populated his old store.
"It'll be more of a community gathering place rather than a hangout," he says. "The nature of the business is going to change, but it's still a small coffee shop and neighborhood eating place. There will always be a need for that in a community."
Staying in business wasn't easy, says Evans, one of two Sugar House businesses owners who took out a low-interest loan from the city to move. To make rent, Evans is sharing his new location with Lucky Pirate Denim Bar, located upstairs. In addition to the city loan, Sugarhouse Coffee was one of four businesses that took advantage of a matching grant program Salt Lake City's redevelopment agency offered businesses that agreed to stay in the neighborhood. Grant recipients Pib's, Living Cuisine and Ten Thousand Villages will remain on Highland Drive in new locations.
The moves leave just one store still doing business on Granite Block: the lingerie and adult novelty store Blue Boutique, the block's off-color visual trademark since it started up 20 years ago. It's also staying in Sugar House.
Instead of moving west as the neighborhood goes upscale, Blue Boutique is moving east across 1300 East, the area's traditional dividing line between naughty and nice. Blue Boutique is building a new store for itself at 1400 East and 2100 South—straight across the street from SugarHouse Park. Construction is going full-steam, and the store's owners are fighting to stay open in their current location until the new building is completed.
Russ Callister, an employee with Mecham Investments, the company redeveloping the Granite Block, said no date had been set to begin construction. He would not comment on how long Blue Boutique would be allowed to stay as the block's last tenant.
While some stores are sticking with Sugar House, others have decided it's time to look for the next cool spot. Several of Granite Block's funkier shops have headed downtown, including Spark, a clothing store now on State Street, and Free Speech Zone, an outlet for leftist politics now located on 800 East in a house behind a Jiffy Lube. Lee Cano (left) moved his Artopia store to Exchange Place in August.
Cano said it took the three years his store was open on Highland Drive before the street was "bumping," and his business was catching on with customers of the street's other small businesses. Now Cano feels like he's starting over.
"That interplay between customers and business owners doesn't come easily," he said. "You find that out when you suddenly pull out of it. I feel like a cat in a new apartment."
But Cano thinks it's possible to re-create a new Sugar House-like gathering spot.
Artopia's new location is across the street from the Heavy Metal Shop, a business that began in Sugar House but moved out years before. Obscura, a one-time Sugar House clothing store, is nearby at 350 S. State. Orion's Music, under new ownership, has become Positively Fourth St. Music in the basement of the Stoneground building on 400 South.
"This is a cool part of town," Cano says of the 400 South and State Street neighborhood. "There is a lot happening in the area and there's bound to be more."
Meanwhile, Sugarhouse Coffee's Evans remains hopeful shops like his can succeed even in the shadow of new, big development. "Initially, small businesses will have to survive on the perimeter of that block and cultivate business," he says.
But Sugar House is still the place to be. "It's one of the few neighborhoods where we still have that combination of commerce, residential, small business, library, post office," he says. "We've got all the elements of a city neighborhood that make it all work together."