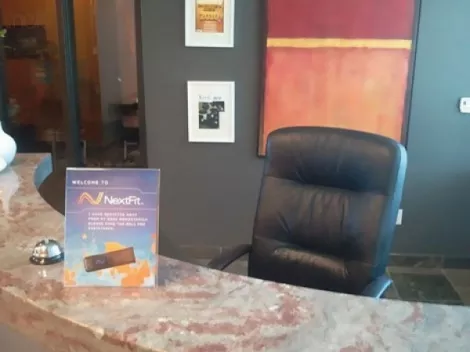 In the halls of NextFit's Sandy headquarters these days, there's a disquieting calm. With more office space than workers to fill it, NextFit is beginning to show some premature gray as a 6-year-old company that is still not profitable. Some former employees believe the company is doomed and the public's investment dollars are better spent elsewhere, but NextFit CEO and co-founder Teri Sundh says her company is the target of a smear campaign coordinated by disgruntled former employees who are now competitors.
Some of those former employees making the complaints are owed back wages, inspiring their departure. Ten people have filed wage claims with the Utah Labor Commission, together asking for more than $83,000. Sundh says, however, that everything will be OK.
"We're working our tails off to find a revenue solution to pay them," Sundh says of the unpaid wage claims from a handful of employees. "There are definitely [former] employees that are owed money, that's a fact. I'm not denying or excusing that. The company is absolutely planning on and working very hard to repay that debt."
But $1 million in revenue was not enough to make up for $23 million in net losses in 2009, according to filings with the U.S. Securities and Exchange Commission. NextFit stock (NXTZ) has lost 88 percent of its value since its June 2009 initial public offering. The company once employed more than 40 people, but has shrunk to fewer than 10.
Ironically, it may be harder for NextFit to pay those former employees, in part because the employees now toil for a competitor. Not only does Salt Lake City-based Lolo LLC employ several of NextFit's former employees, but it's also a fitness-technology startup funded by a pair of Texas venture capitalists who funded NextFit's predecessor company. The two sell remarkably similar products.
Lolo recently released Lolo Burn, an iPhone fitness app that features customized workouts, audio instructions from a trainer, and music that changes tempo to match the pace of your workout. NextFit sells a device, the Keychain Trainer, and Web services that do basically the same thing, only its product uses the voices of some famous trainers like Kathy Smith.
Lolo President Jarom Lee, a former NextFit employee, says the unpaid employees themselves arranged to start a new company. "A number of employees basically decided to talk to the main debt holders or lien holders that foreclosed on the technology and said, 'Hey, we think there's something here that we'd like to take forward and build upon.' "
Former NextFit employee and trainer Chris Kluge, who now works for Lolo, says early 2010 was a terrible time for NextFit employees. "Not everyone can handle missing 10 grand out of your income," Kluge says of the repeated weeks of not being paid. "I know everyone that didn't get caught up on pay suffered from it." Kluge received computer equipment that he says does not really fully compensate him, but he's not a part of the wage claim as a result.
Lee says he and other former NextFit employees who filed the unpaid wage claim are doing more than looking for a payday. Convinced of the eventual downfall of NextFit, Lee says he filed his unpaid wage claim as a warning to future employees that they, too, may not be paid. Additionally, he said he's concerned since NextFit flirted with a multi-level-marketing structure in which bottom-line distributors paid a fee to sign up.
"[My coming forward with my complaint is] really to help prevent other people from walking into [NextFit] at this point," Lee says. "I'd hate to see more and more people continue to walk away wounded."
Sundh says Lee and Kluge are disingenuous and are motivated by spite and competition. "They want us to go out of business," she says, adding that recent developments bode well for the company. Their alleged concern for future employees, she says, is unnecessary. "We won't be hiring any new employees. The company will be keeping expenses at a minimum."
For example, Sundh says, the MLM structure is history. "NextFit has aligned all the [MLM] distributors with another partner," she says. Although Sundh provided no route for customers to actually buy NextFit products now—she directed this reporter to the company's Website at NextFit.com, which doesn't appear to contain prices or order forms—Sundh says developments will be posted to NextFit.com this fall as they are announced.