Jeff Salt lives for the environment.
Whether the conversation's about the Jordan River or developments on the Great Salt Lake, his name almost always pops up—the recent Northwest Quadrant debate comes to mind. But on and off for the past 15 years, Salt has been on a different crusade that's gone all the way to the Utah Supreme Court.
The quest: Thousands of records Salt and his group, the Jordan River Restoration Network, are seeking under GRAMA regarding construction of the now-operational Regional Athletic Complex in North Salt Lake.
The problem: Those documents never were released.
The sticking point: Waiving the city's GRAMA fees—estimated in the hundreds and possibly thousands of dollars—to provide the documents.
Setting a Precedent
On a recent afternoon, Salt sits inside a local cafe, sipping a 16-ounce coffee. His smartphone remains in his chest pocket. What's more noticeable, though, is what's missing from the tabletop—notes, documents, a laptop, perhaps. For the next 90-minutes, Salt recounts—all from memory—15 years of the sports complex's history and details of the legal battle with Salt Lake City for public records.
At the heart of Salt's pursuit is GRAMA, also known as the Government Records Access and Management Act. It's the state's public-records law and details how the public can request documents with the aim of transparency and accountability. However, the law contains a few caveats regarding fee waivers.
GRAMA generally pops up in news when outlets such as City Weekly request documents. However, it's not just for media. The public, such as Salt and his environmental-advocacy group, can make any types of requests they like. For Salt Lake City government entities, those requests jumped from 2,390 in 2014 to 14,202 in 2017. Salt's case, however, is only one of a handful that end up going to trial—much less make it all the way to the state's highest court.
Salt believes his lawsuit could set a precedent for future public records requests, whether cities grant them and whether they'll charge a fee for those requests. Thousands of dollars have also been spent on lawyers for both sides.
He also admits his lawsuit is somewhat moot. Between the time of the 2010 request and March of this year when the Supreme Court heard the case, the athletic complex has been built and many have moved on. Except for Salt.
"If Salt Lake City wins this case, this will set precedent for all other government entities, whether it be a city or county or state agency," Salt says. "They can use this same strategy to stonewall and prevent the public from gaining access to documents about sensitive or controversial projects—it could be requests for police records; it could be requests for an expensive public project."
The city called the Jordan River Restoration Network's request "voluminous." It originally consisted of three single-line spaced pages seeking all sorts of information and included 21 separately numbered requests, some with as many as 15 sub-parts. As part of GRAMA, requesters can claim the records are meant for the public's interest, as Salt did, and ask for a fee waiver. In addition, Salt's request included the words "nonprofit organization, information for public good and education, not used for profit." If the government agency agrees, the fees required to produce those records can be waived. However, when it came to JRRN and SLC, it was a little more complicated than that, partly because of the dearth of records requested.
"We wanted everything because we wanted to understand what the hell is going on here," Salt says. "We wanted to share that information ... so we could mobilize the public to participate in the upcoming hearings."
City council hearings, attended by Salt and JRRN, started back in 2003. JRRN claims they wanted to know everything that went into the center's site selection in addition to what already had been made public. The land previously was owned by the state and lies along a Jordan River floodplain. Additionally, they wanted to know about the city's alternative-site analysis. Salt says JRRN wanted to know more about why other sites, such as one in West Jordan, were not selected.
"We wanted any site plans, any studies, any engineer drawings, budgets," Salt says. "We wanted emails between elected officials and lobbyists and the Utah Youth Soccer Federation and Real Salt Lake."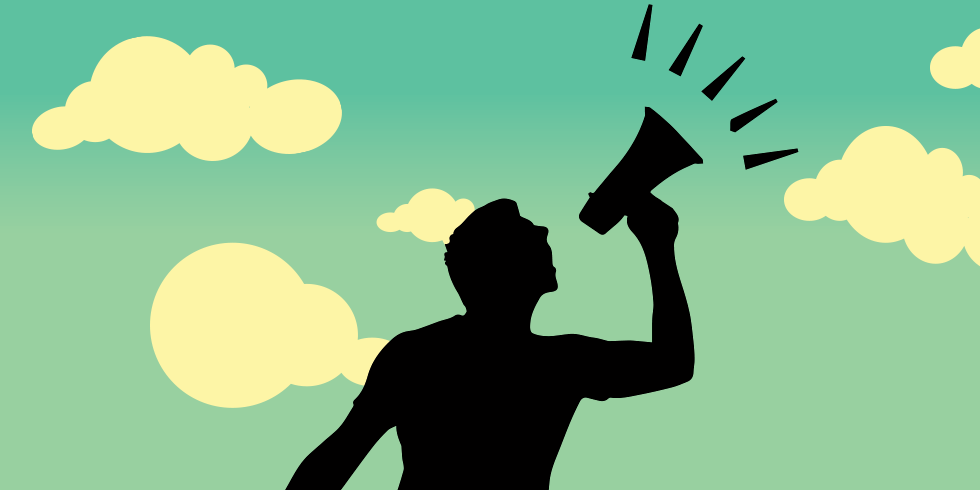 The Complex
The $15.3-million facility at 1900 West and 2200 North initially was approved in a bond election in 2003. It took years before the facility was completed, and required an additional $7.5-million pledge from former RSL owner Dave Checketts. The complex consists of 16 fields that can host soccer, youth football, rugby and lacrosse events.
The project faced a number of hurdles in completing the project. A September 2015 Salt Lake Tribune report cited "political jockeying, bickering and various lawsuits [that] slowed the process to a grinding halt."
In 2010, lawyers for JRRN filed a complaint regarding the city's bond that had been approved eight years prior. In January 2011, city attorneys filed a petition asking a judge to validate the bond, but JRRN officials contended city residents and taxpayers were not given adequate notice of a February 2011 hearing when a judge gave the bond the final OK.
Karthik Nadesan, JRRN's lawyer at the time, said the notice should have been printed in the Deseret News or The Salt Lake Tribune instead of the Intermountain Commercial Record, according to a 2011 Deseret News report, which also called JRRN's move an "unorthodox lawsuit."
"What it means is the people of Salt Lake City did not have the opportunity to show up and invalidate the bond—none of them knew there was a hearing," he told the D News.
The bond was validated, and seven years later, the project is complete and fully functional. At one point, JRRN had four active lawsuits against the city and one against the U.S. Army Corps of Engineers.
Salt and his group was interested in knowing more. If the city was going to complete the request, though, city employees would have to search as many as 12 departments and 58 employees' files, according to court documents.
The Request
Salt Lake City gets thousands of GRAMA requests each year. Some, according to city spokesman Matthew Rojas, can be completed in about 15 minutes, the amount of time which the city is legally required to waive fees. If they find out a request will take significantly longer, that's when things can get tricky.
"Requests that are significantly large or require a tremendous amount of staff time to compile the information—and oftentimes some information needs to be redacted because there's personal information in there—that takes time," Rojas says during a phone interview. "In those situations, we do ask the requester to pay the small fee."
The city charges $11 per hour, Rojas says, for the longer GRAMA requests. That money goes into the city's general fund and is meant as a way to "recoup the city's time spent" on the request, he says. JRRN asked for a fee waiver, saying that releasing the documents was in the public's interest.
The city's own records appeal board, which is no longer in place, ordered the city to release the records and waive the fee. It also allowed the city up to 45 days to retrieve the records—an extra 30 days.
This decision left both parties unhappy. They both appealed.
"As a general proposition, release of documents concerning plans for the athletic complex would have benefited the public, and not any one person," according to a 2015 Findings of Fact from Salt Lake's 3rd Judicial District Court.
Under previous city administrations, a no fee-waiver policy was in place. But, as Joel Campbell, a former Deseret News staffer and current journalism professor at Brigham Young University, pointed out, that policy was not well understood.
"While there may be disagreement about whether the soccer complex should be built, there should be no disagreement about the public interest in records and the justification for a public-interest fee waiver, albeit a partial one," Campbell wrote in a 2010 piece for the Trib. "To be sure, if Salt Lake City officials really believe in transparency, they will match their actions with their words."
"The judge ruled that our request was over the top," Salt says. "[It was] the biggest request the city had ever received and that it was too much of a burden on the city to copy all of these documents, so the fee waiver was denied."
GRAMA's statute also says, "A government entity may fulfill a record request without charge and is encouraged to do so when it determines that ... releasing the record primarily benefits the public rather than the person." According to the court's Findings of Fact, "The process follwed in this case by SLC to reach ts decision [to deny the fee waiver] was less than ideal."
However, citing the city's policy to use its discretion in granting the waivers, the Findings of Fact also stated, "It is not for the Court to second-guess the exercise of SLC's reserved discretion unless the totality of the circumstances shows the denial to be unreasonable."
During the appeals, the city produced about 6,500 physical documents for JRRN. The city also requested a $200 deposit when it denied the fee waiver initially. Salt said accepting the $200 fee would set a precedent for future requests from his group.
After the convoluted series of appeals, the city and JRRN finally made it to the state Supreme Court, which is now debating much of these prior court and board decisions and other questions raised.
"The value [in this case] is what did the best legal minds in the state of Utah have to say about our law and its interpretation and its application in public access cases with fee waivers and just the idea of public interest," Campbell says. "That's what I would be looking for, because I'm hoping that we have some language in there that could bolster [the public's] cases in the future to the State Records Committee or a local government to say, 'Hey, this is what the Supreme Court said.' That's always good, right?"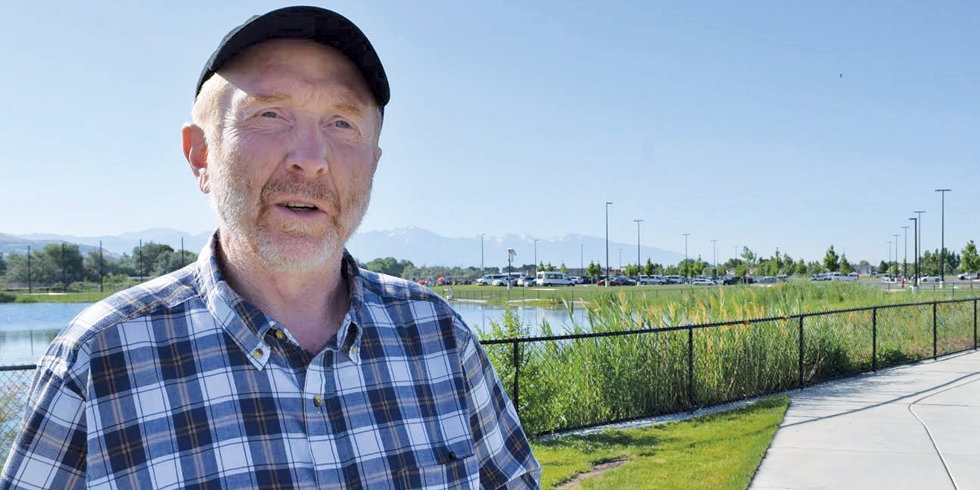 The Implications
Campbell was asked by JRRN to be an expert witness during a 2014 trial. However, he notes, the court did not allow him testify, citing his lack of a law degree. He did write a multi-page opinion on the case, though, that outlines how SLC's decisions could create a "chilling effect" for other public-information requests.
"This, to me, sends the wrong signal to anybody, saying, 'Well, Salt Lake did this,'" Campbell tells City Weekly. "To me, this sets the wrong example or precedent as far as, 'Yes, maybe [appealing the fee waiver] won't help you in court, but it does lend credence to whomever—anyone from the local mosquito abatement to Salt Lake County.' It's going to say this is where we stand."
The state's Supreme Court could release its ruling any time in the coming months. Whether it's considered a "win" for the city or the public might not be as much of a concern now, since the complex is up and running, but both sides say they'd appreciate having a little more legal input on how a city decides whether to waive fees.
Margaret Plane, an attorney with the city who has previously worked on the case, says they would certainly "welcome more legal guidance" in granting fee waivers. This case just might do that. Or, possibly muddy the waters more.
"We think this [decision] will send a chill factor in the public and prevent them from moving forward and trying to get access to records," Salt says. "If you have to go to district court and pay for lawyers, that's another disincentive for the public.
"In this case, the strategy is the city sued us, so we had to come up with lawyers. So, who, normally, would have tens of thousands of dollars to pay lawyers if you get sued in order to get records that you're looking for? It's an impediment to access to public records and that conflicts with the legislative intent of GRAMA."
A lot of JRRN's legal work is done pro bono, Salt says.
Campbell's opinion also lists a number of reasons the city should have considered a fee waiver for all of the records, including: government-owned land was involved in the case; the development raised important environmental issues; the nature and size of the project warranted extraordinary public scrutiny; and the use of tax dollars and associated economic risk was implicated in the project.
Any story about GRAMA wouldn't be complete without mentioning two other high-profile cases. First, there's the Deseret News v. Salt Lake County case from the late 2000s where the newspaper sued the county to obtain a report on sexual harassment allegations against a county clerk employee. The state Supreme Court decided there was a "legitimate public interest" to release the report.
A few years later in 2011, Utah lawmakers tried to cripple GRAMA with 2011's failed House Bill 477—a piece of legislation that would have exempted the Legislature from GRAMA as well as increased fees for records requests and removed language that promoted openness. That bill was inspired by Kevin Tolton of Alta, whose 2002 case involved 250,000 records, tens of thousands of dollars in fees and numerous appeals until it landed in 3rd District Court. The case was finally dismissed in 2009 when Tolton didn't bring up any more challenges, but questions lingered about how a small city like Alta should handle such voluminous requests.
Even before HB477, the Tolton case sparked proposed changes to GRAMA. For example, in 2005, a committee considered a proposal to allow cities to deny requests it deemed "harassing or otherwise unreasonably increasing the workload or causing unwarranted expense."
To the benefit of open records advocates, none of the efforts to modify the law succeeded. But some people intimately familiar with GRAMA say this recent row between Salt Lake City and JRRN hasn't moved the needle much.
Salt Lake attorney Jeff Hunt, who worked with open records advocates on HB477 and has a long history with First Amendment and media law around the state, says that while his firm, Parr Brown, Gee & Loveless, did not take on the case, that's "not saying it's not important."
"You don't want the public to be priced out of public records," Hunt says. "That's the concern with fee waivers that are unreasonably denied ... it becomes a real issue when you're trying to get information for the public to get information for the public interest and you can't get it because you can't afford it."
Salt says for the most part, his group has been alone. No media organizations attended the oral arguments in March. No other environmental groups have expressed interest, too. But he says he's still worried an unfavorable ruling could send a message for future GRAMA requests.
"It's really about the public's right to know how government is being run," Salt says. "That's part of GRAMA—that there is a constitutional right for the public to know how their government is being run and decisions are being made and how money is being spent. That's why we made the request in the beginning and that's still our primary fight."
While Rojas says the city recognizes the need to be transparent, he also understands a minority of the requests can take a long time and they want to know how to best respond to them.
"Our own city policy is to have a lower [hourly] fee," Rojas says. "We want to balance transparency and public access to this information, which is a valid need, with being able to compensate the city for time spent while city employees are going through that information."
Rojas also points out that if they took the 15 minutes necessary to respond to a request (the time it is supposed to waive), and combine that with the more than 14,000 requests the city received last year, it comes out to about 88 weeks of work.
He says the city tries to work with requesters to limit what they're looking for and make it easier to produce. Oftentimes, the city tries to turn those requests around in two weeks.
"It's not a matter of it being free," Rojas says about the larger requests. "At the end of the day, the city is not recouping a tremendous amount of money when we're charging and it's well below what it's costing the city to fill it—we do want to get these out in a timely manner."
JRRN, Salt says, wasn't sure exactly what to ask for; hence, why they asked for as much as possible. These fishing expeditions are where requests often can become "voluminous."
As Campbell wrote in his 2014 opinion for the court, JRRN "did not have an obligation to 'narrow' its records request.
"It has been my experience as a records requester, that requesters often can't narrow their request because they don't know the records that exist in the first place," Campbell writes. "Salt Lake City was asking JRRN to participate in an impossible game of 'guess what we have and then narrow your request of the unknown.'"
Campbell also points out these citizen-advocate groups are important for the public moving forward as newsroom sizes shrink. With smaller newsrooms, residents like Salt will need to stay vigilant.
"The issues are still important in our state because if a citizen's group—sometimes the media has a little more caché—but if a citizen thinks something bad is happening in their neighborhood, for example, on the west side, I have a hunch that some people out there are going to want to file GRAMA requests about what the state's up to and what's going on with the prison and the whole west side development," Campbell says. "If I live out there, I ought to be able to file this request and not get this response.
"I hope for the future, have we learned anything from it? [Mayor Jackie] Biskupski and her team is on the outside looking in, but what about the state, the Legislature?"
Documents regarding the prison relocation and the Northwest Quadrant are two topics groups similar to JRRN could request under GRAMA in the coming years. If they find themselves in a similar situation to Salt's—a more than seven-year court battle—this ruling due sometime in the coming months could be a deciding factor, he says.
"If we win, we win big for everyone," Salt concludes.