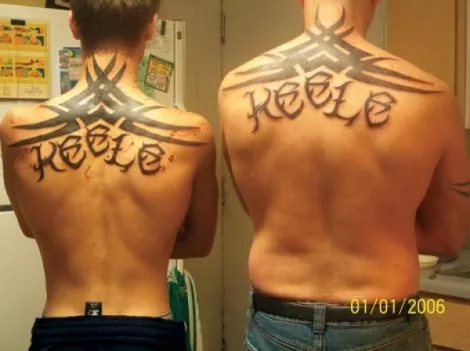 "My son, Chris, turned 18 on Nov. 6 and will be joining the military. We wanted matching tats, so we chose a tribal design and incorporated our last name into it.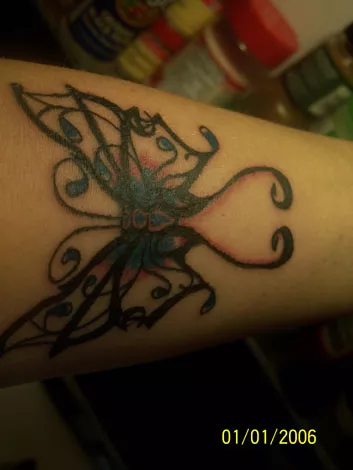 Also, my wife, Chelle, was thrown into the mix to help commemorate Chris' birthday. She was tattooed 10 hours later."

Jason Keele
Salt Lake City


You can rate or comment on this tattoo below.

Does your tat want to be famous? E-mail comments@cityweekly.net
Please include a picture of your tat, one sentence explaining its significance, your name and city in the e-mail.