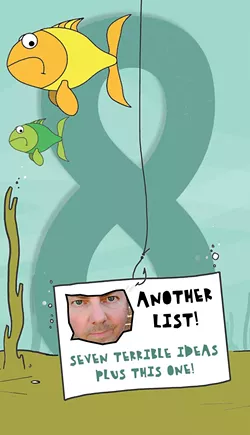 8.
No one noticed that it's been gone for nine months.
7.
The new editor finds the title
très
racist.
6.
Gov. Gary Herbert hasn't done anything stupid recently.
5.
Actually, he still does
too much
stupid shit to keep up with.
4.
Per court order, the author can no longer accept strip club coupons as payment.
3.
Millennials don't have the attention span for eight items.
2.
Not enough opportunities to work in the clickbait term "Millennials."
1.
"The Ocho" was sold to Gawker and … what? Never mind.