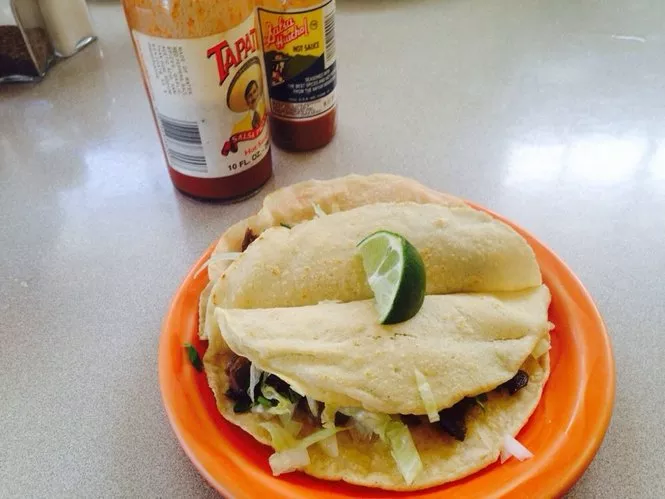 In what can only be accurately described as a "blink and you'll miss it, nondescript Rose Park location," Julia's Mexican Restaurant might not be much to look at, but boy oh boy, is this place brimming with authentic Mexican flavors!
First, a couple of suggestions: Bring cash (no credit cards or checks accepted) and brush up on your Spanish. If you're not a native Spanish speaker, chances are good you'll be the only person(s) in the tiny eatery who isn't. But, don't let a lack of fluent Spanish hold you back; Julia and her husband are super friendly, and you can always get by with pointing at pictures on the menu.
The food here is mostly Michoacan and Zacatecan, with fresh-made tortillas, steaming caldos (soups), Mexican albondigas (meatballs), fiery Camarones a la diabla, seafood ceviche, pozole, menudo, sopa de birria (goat soup), chorizo with eggs, and a few more recognizable offerings like tacos, burritos and enchiladas. The housemade tortilla chips with incendiary habanero salsa is great, as is my favorite dish: bistek ranchero—a thin, skillet-fried beef steak with medium-hot ranchero sauce. Sadly, though, no cervezas are served at Julia's.