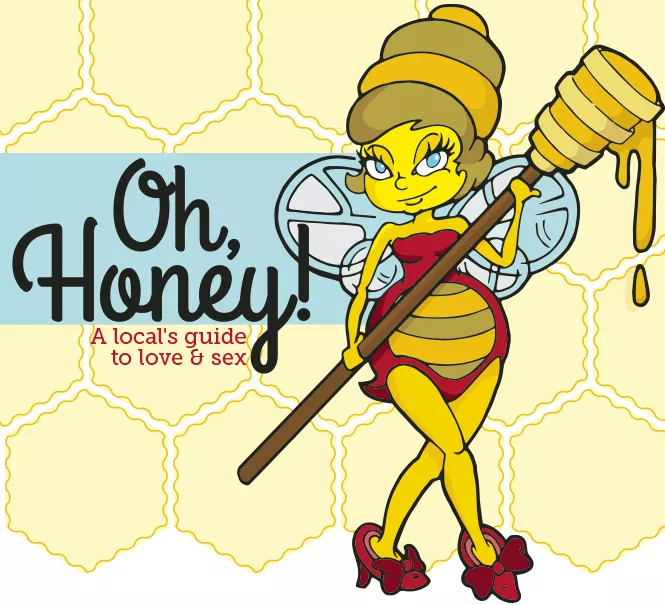 Forget about the War in Heaven. As many single-and-looking Salt Lakers (as well as early '80s Pat Benatar) can attest, love is a battlefield.
Whether your love life is ample or Deseret, pure and undefiled or, like mine, consisting of opening a hook-up app wherein a pop-up announcing "Syphilis increasing in Salt Lake" greets me, one thing is for sure: Dating in the Beehive State ain't easy. So we here at City Weekly have put together this handy-dandy guide to help you out of your dry spell.
Put the laptop down and stop making up excuses on why the enter button is stuck. A 2009 still-debated study out of Harvard found that Utah leads the list of states with most online porn consumers per capita. Abstinence-only is still the law of the land when it comes to sex-ed, and while a report published last summer by Voices for Utah Children points out that teen pregnancy in the state is at a record low, the same study reveals that STDs among the same population have spiked fourfold over the same rates from three years ago [insert sad trombone noise here].
My personal introduction to sex came at a very early age, when my school friend Fernando shared a porn he'd secured from his dad's stash. In the culminating scene of the forbidden (and oddly sticky) VHS, the star pleasured herself with a lit candle. The image is forever embedded in my head and to this day, I experience a form of PTSD shopping down certain Pottery Barn aisles.
This issue's mission? To clean up doing the dirty's image; approaching the topic without taboo and highlighting some of the folks that are taking an unapologetic stand to sex-related issues. People like Russell Greer, who longs to open up the state's first brothel and Spanish Fork's Tresa Kehl, who took her experience running an area love boutique to become a sex educator. We also explore coming to terms with your sexual identity within the LDS Church, and on a lighter note, ask a drag queen for romance tips, assemble the perfect locally sourced playlist to get it on and a countdown of the best movies to Netflix & Chill—or in my case, Blu-ray & Butt-play.
Oh, and before falling too far into the hive, you should familiarize yourself with some of the terms you might hear the cool kids saying nowadays whilst on the prowl. Times have changed since the Victorian Valentine, honey.
Regardless of your age, we hope you leave empowered to put yourself out there. Just remember: We are young. Heartache to heartache, we stand. No promises, no demands.
OK, I'm off to the free clinic now.
XOXO,
—Enrique Limón