Page 7 of 8
Songs of Sex & Love & Hate
A local music playlist for the smooth (and scorned) lover in you
By Randy Harward
rharward@cityweekly.net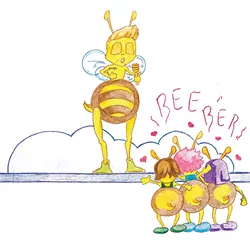 People write songs about anything, but statistics I just totally made up say that 73 percent of songs are about relationships. And did you know that 99.9 percent of our local musicians have experienced some type of romantic entanglement? (There's only one lonely virgin in the scene, but we won't out him here. At least not today.) And 100 percent of those music makers wrote songs about it! So here's a playlist fulla songs that follow the arc of a relationship. We'll subvert the moralism prevalent in our state and start with sex, then fall in love and finally, because monogamy is so 1955, break up.
Big Ditties! Hookup Songs
Wolfs—"Candy"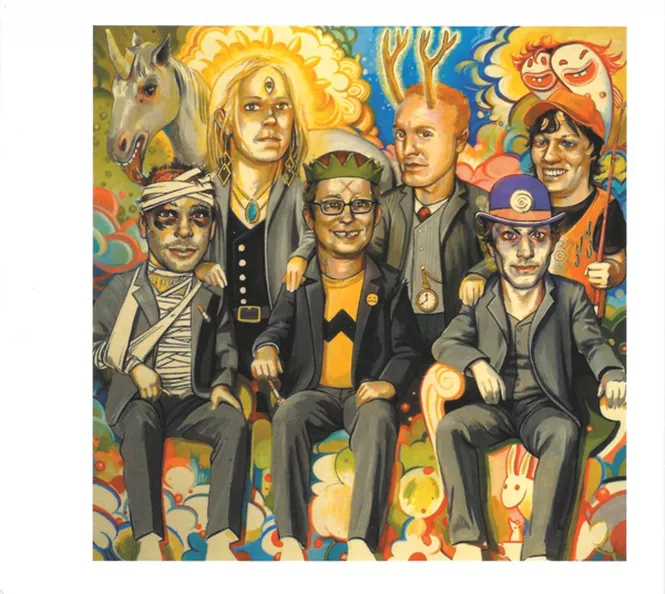 This song is pure sex. The bump-and-grind bass, paired with the image of the titular, white-hot vixen, is enough to bug singer Eli Morrison for the digits of whoever inspired this aural Spanish fly. Then there's that sassy-snotty vocal: "Candy, candy, choc-o-late candy/ tryin' to get me to taste yours/ you're the one in the back of my head, sayin'/ don'tcha wanna eat me." Yum.
Canyons—"Don't Force It"
If you want someone bad, you can't let them know. In fact, it's a good idea to make hanky-panky seem like their idea, like it's you who needs to be talked into it. When they nibble at the bait, activate your smooth talk. Express your hunger ("Can I double-dip, to taste you twice?") and how much work you're willing to put into their pleasure ("Oh, baby, this could take all night.") That's the secret to getting laid, right there in a breezy folk tune. Thanks, Canyons.
Thunderfist—"Want It, Need It" or "Dick is Afoot (Endino Mix)"
Fast-paced like it's trying to outrun a ragin' case of blue balls, "Want It" is about when you "just can't have it." You know, when you're beggin' and not choosin', so desperate that you pledge confidentiality if only someone would just please lower their standards and scratch your itch. Then there's the band's classic punk-rock "Dick," which could be a brag or a warning. Full disclosure, no surprises: It's common courtesy, people.
Reaper the Storyteller—"Best Sex"
A list of songs about doin' the do needs a rapper reppin'. In character as a typical club douche, Reaper, blends Isaac Hayes' famous slow-jam smooth talk and Blowfly's unabashedly libidinous rhymes. "I'll give you that good sex that leaves a big mess," he tells the object of his affection. And, later, he tries this one: "I'll be swimmin' in the coochie sea wit' my Moby Dick/ hopin' that your boat-shaped lips can handle it." Finally, realizing things aren't going his way, Reaper's character says, "Just remember you met the biggest dick you ever seen."
Awww...! Love Songs
Candy's River House—"Siren Song"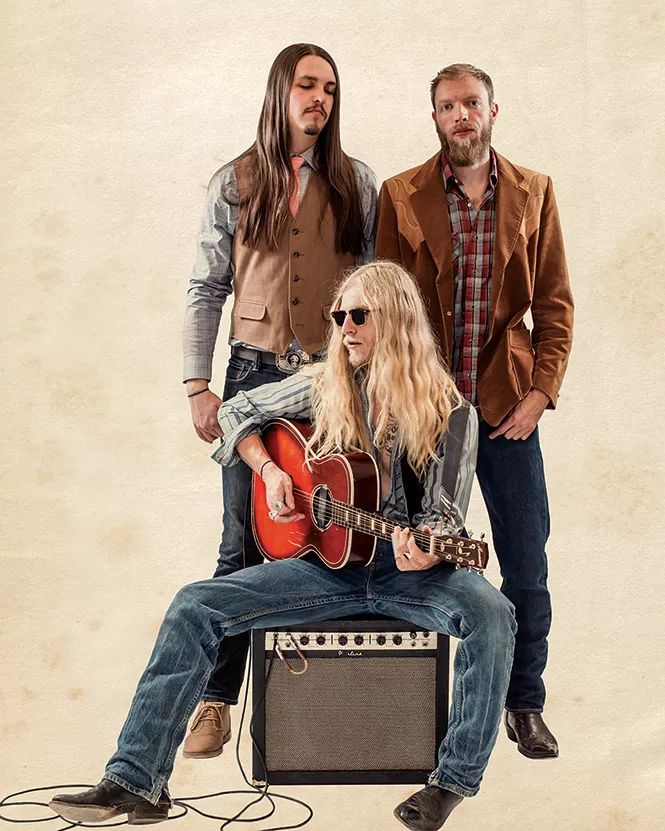 We start off with this loud-and-proud barnstormer, wherein CRH singer/guitarist Jordan Young growls as much as sings, "I'm in love, I'm in love and she's my only one." It's no ballad, but it's what a lot of us guys sing in the car when we're especially proud of our women. You know, when we're not barking along to sappy ballads in, what we hope, is a private moment.
Starmy—"Belong to Love"
Remember what it was like to be on a date, at the movies, sitting in close proximity to your date and feeling the will-we-or-won't-we tension? You know your side of things: You're infatuated. But the question ("Do you belong to love?/ 'cause I belong to you"), like John Lyman's cool, funky bass line, is the whole of your inner monologue.
Mad Max & the Wild Ones—"The Screaming End"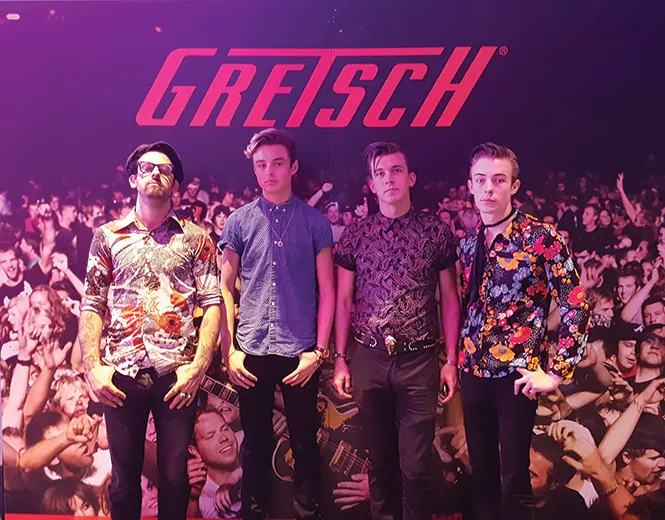 Nope, not a breakup tune. This surfabilly number is all about proclaiming undying love—again, at volume: "I'll never let you go until the screamin' end!" But love makes you want to shout from the mountaintops, or in this case, from the roof of a 1959 Ford Fairlane.
L'anarchiste—"I'm Here"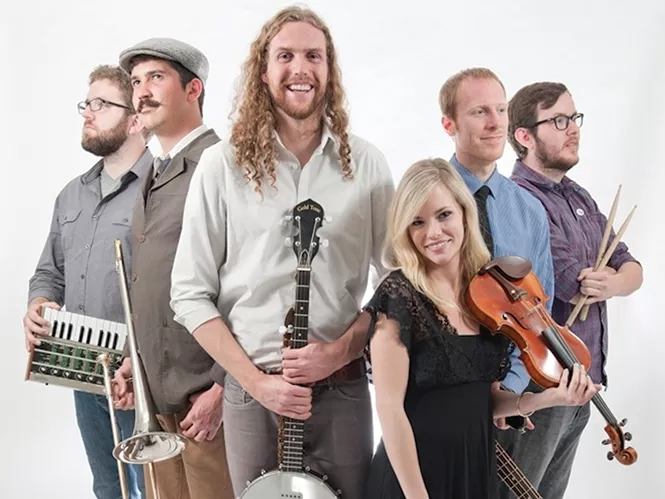 The lyrics are scanty and hard to make out, but the title, the watery keys and ethereal vocals say plenty. A comforting song to play for the person you love when they need you the most, and all you have are hugs and a couple of words.
Get Out! Breakup Songs
The Blue Aces—"I Don't Wanna Know"
Cristal Ramirez' raspy moan drips with sorrow in this song about getting jerked around, and dwelling in that shitty limbo where you're begging for an end to the torture, whether it's a happy end or not. When Ramirez' bandmates chime in and the chorus peaks, it's exponentially achy.
Cult Leader—"You Are Not My Blood"
Sometimes you want to hurt your ex, give 'em a taste of the pain they so callously brought you. Or maybe you just want them to understand, in no uncertain terms, that they should go—and stay gone. The hate in Mark Kozelek's words (yup, it's a cover) is icy and burning. Google the lyrics and memorize them. They'll work on everyone but the crazies.
The Moths—"You Sold My Soul"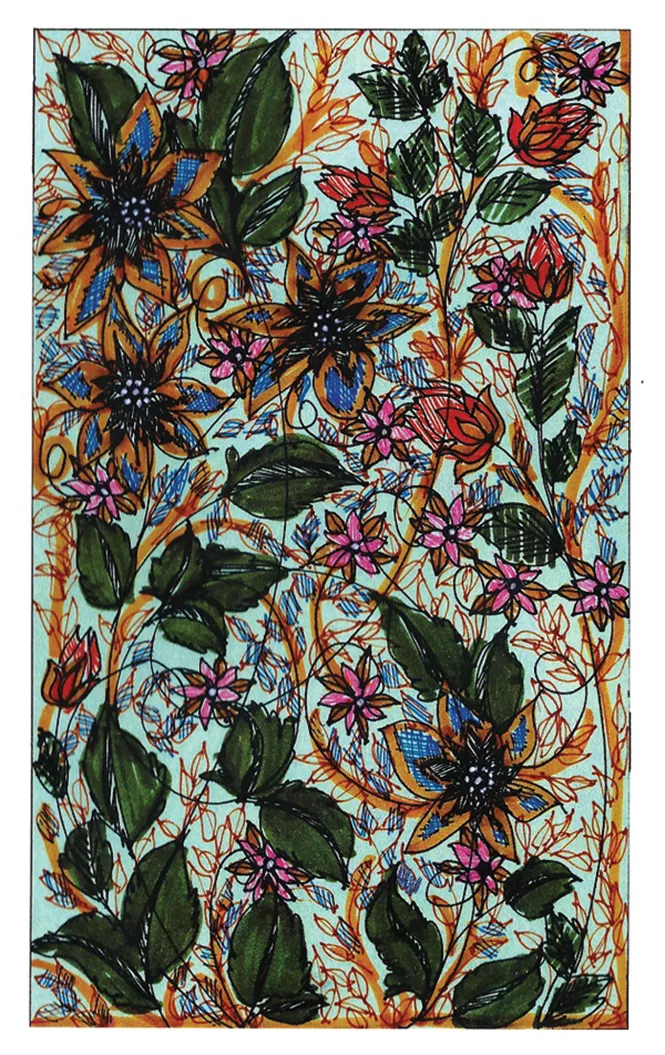 Eli Morrison, again, this time lamenting "lies on top of lies" in a snarl that lays perfectly over the bright, arena rock-via-the garage chords that ring like that string of untruths. A cathartic song for when you start to realize you're better off without her.
J.W. Blackout—"Whiskey, Weed and Wild, Wild Women"
This rowdy, garage rock-meets-roadhouse country number is good for when you're climbing back on the horse, even if you're high as hell, and hammered enough not to care that you used your last condom—and your best prospect for the night thinks chlamydias are pretty and smell nice. 'Cause, as Jamison Wilkins yowls, "She don't care!" CWBee MoviesWhether you're in the mood for Hulu & Screw-U or Amazon Prime & Booty Time, these Utah-centric flicks are sure to wet your whistle