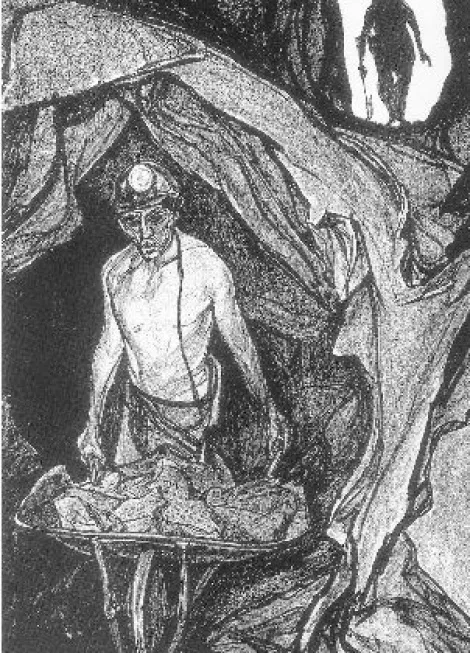 If "Pablo O'Higgins" sounds like an oxymoron of a name, that's because it is. Born Paul Higgins Stevenson, he's probably the most famous non-Mexican Mexican visual artist. However, this native Utahn is relatively unknown across America, let alone in Utah. O'Higgins moved from Salt Lake City at the age of 20 and began studying under famous Mexican painter/muralist Diego Rivera in San Diego, Calif.
However, he felt constricted there. Bearing a red flag and a revolutionary attitude—and ultimately changing his name—O'Higgins moved to Mexico, joining the Communist Party and several artist groups to improve the lives of the underprivileged. Swept up in the Mexican muralist movement, he added his brush strokes to 10 murals in total. Notably, in 1940, his works hung as part of Twenty Centuries of Mexican Art in NYC's Museum of Modern Art; he was the only non-native Mexican represented. He has received the highest awards bestowed upon a Mexican artist and, upon his death in 1983, was laid to rest in Mexico.
The Utah Museum of Fine Arts' exhibit features O'Higgins' work post-murals, when he formed Taller de la Grafica Popular. They made lithographs from small printing presses, plastering images onto poles and buildings in the spirit of making art available to everyone. These images would often depict laborers and glorify work—art for the people about the people.
Clean copies of 28 lithographs have been saved by Utah relatives and will be displayed in his hometown, hopefully gaining him his due credit locally.

Pablo O'Higgins: Works on Paper @ Utah Museum of Fine Arts, 410 Campus Center Drive, 801-581-7332, through Sept. 19, UMFA.Utah.Edu