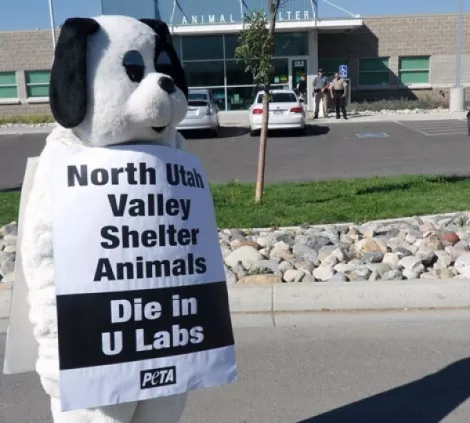 PAC Petition
Steve Maxfield, an Independent running for lieutenant governor, filed a petition with the Utah Supreme Court on Oct. 4 to decide the legality of political-action committees for candidates. According to state law, candidates can only solicit donations and make expenditures on their campaigns from their own personal campaign account. However, many candidates run separate PACs that they use for "political activities." That can include donations to other candidates or their political party, but it can also be used to donate to their own campaign. The advantage to using a PAC is fewer filing deadlines, meaning less transparency about donors. Considering the continued accusations of Capitol Hill corruption, a ruling by the state Supreme Court may be the only way to achieve true campaign-finance reform.

Closing Government
About a dozen animal activists were barred from a public meeting of the Northern Utah Valley Animal Shelter on Sept. 30, ostensibly because of a fire-code violation. The activists had come to speak during the "public comment" period about the shelter selling dogs for research. When they arrived, however, they were told the meeting room was already full and that the public comment period, which was listed on the agenda, had been canceled. The group did the next best thing by protesting outside of the shelter, underscoring the alarming trend of government keeping opposition voices out in the cold.

Dinner & Wine
Legislators are talking about increasing the number of restaurant liquor licenses, which have been practically unavailable for most of a year. Sen. John Valentine, R-Orem, told The Salt Lake Tribune that there is a willingness to increase the number of licenses, something the Legislature's leadership was opposed to doing in the 2010 general session. Currently, there are only two full-service licenses available and zero wine-and-beer licenses. Legislators like to point out that those limited licenses discourage national chains from coming to Utah. At the last DABC commission meeting, however, the applicants for licenses were almost exclusively local, independent restaurants. Those should be the real concern for legislators as well as the best argument for increasing the available licenses.