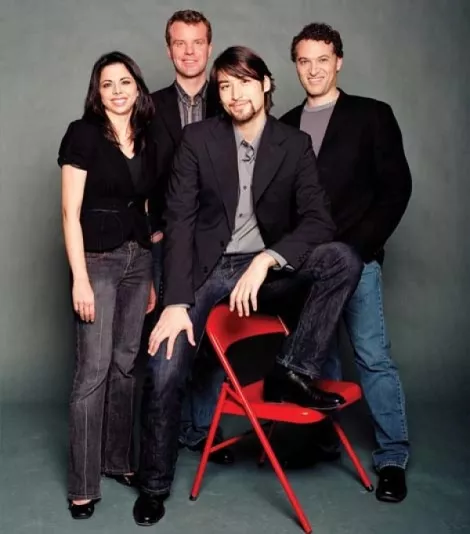 Stringed chamber music is like "four rational people conversing," as described by Goethe. This polite talking has roots dating to the Middle Ages, where a band of three to five members would perform in a palace chamber—or a small room.
There aren't many palaces still around, but the Metropolitan Museum of Art in Manhattan ranks among today's finest architectural buildings. That said, it was no easy feat for Pacifica String Quartet to be appointed quartet-in-residence there. Other recent accolades include a 2009 Grammy Award for Best Chamber Music Performance and a 2009 Musical America award for Ensemble of the Year. Chamber music requires different skills than symphonic orchestration or solos, and the Pacifica String Quartet are masters of their craft. Critics claim that they push modern chamber music's boundaries with groundbreaking concerts and their musical mélange.
At Libby Gardner Hall—bigger than a palace chamber and still quite exquisite—they will play classical pieces by Haydn, Bartok and Schubert.

Pacifica String Quartet @ Libby Gardner Hall, 1395 Presidents Circle, 801-581-6261, Feb. 9, 7:30 p.m., CMSOFSLC.org