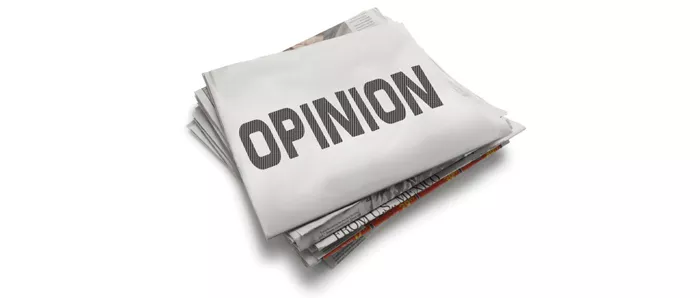 To give or not to give? That is the question I confronted in my 20s while living in Africa. I eventually decided I would not give money to panhandlers. It was not an easy decision, and I concede it favored no one's interests but my own.
In the city where I lived, I had frequent encounters with beggars huddled on the sidewalks looking more like bundles of rags than human beings. They did not hold cardboard signs. Instead, they thrust their disfigurements at passers-by—a foot engorged with elephantiasis; arms raw with leprotic sores; hopelessly twisted legs—and always a plaintive plea for money. As an American, rich as royalty by African standards, I found the desolate appeals irresistible. But I soon learned that placing a coin in an upturned palm brought a scrum of street boys on the run, clamoring for money. More than once, a policeman waded into the chaotic scene, dispersing the ragged kids with kicks. I soon learned the word giss. Spoken as a command, giss translated roughly as "get the hell away and leave me alone." It was used on dogs and street kids alike.
A friend of mine, an American pediatrician, volunteered in the city's flyblown hospital wards a few hours each week. He noticed that when a baby was born with a disfiguring birth defect, the parents would often refuse corrective surgery because a crippled child could make money begging. He worked at early interventions to give the babies a chance for a normal life.
I remember a trip we made together into the thick of it. We stopped at a settlement where our Land Rovers were immediately surrounded by curious villagers. We opened the doors and mingled with the crowd. Whereupon the disabled were led out, their imploring hands extended toward us. At one point, feeling the press of people at my back, I turned and looked directly into a pair of eyes as white and vacant as a marble statue's. The blind man's escort smiled expectantly as he pointed to the sightless eyes.
For a strapping guy in his prime—a product of an insular, Mormon-tinged upbringing—I was unprepared for the heart-rending sights common in developing nations. There were no panhandlers in Salt Lake City in those days. Maybe in New York or Boston or San Francisco, but not in Utah's capital. I might have encountered a guy talking loudly to himself on Main Street, but I was never confronted by someone pleading for money. My inexperience—call it innocence—made it easier to give money to remote beggars than to withhold it. Giving was consonant with a sense of moral obligation I felt to alleviate suffering where I could. Opportunity abounded in Africa for a guy with a moral impulse and money in his pocket. But my handouts usually brought a commotion, not a sense of satisfaction. I often felt like a Pied Piper leading a clamorous gang of urchins along the sidewalk calling, "Gimme money!" So, I stopped giving. Withholding change was expedient. I could walk around the city without interference. It took a while to adjust. I had to suppress any moral concern, and I had to learn to walk deliberately, turning a deaf ear and a blind eye to the beggars at my feet.
Declining to give handouts is a practice that has gained widespread acceptance in the ensuing years. Locally, the received wisdom is to ignore panhandlers on the street but donate to the organizations that provide services to them. My guess is that most people are religious about ignoring panhandlers but less religious about writing checks to organizations like The Road Home.
Pope Francis is critical of such a practice because it shifts the responsibility to help from one person to another. Instead, he advocates giving money to panhandlers face-to-face. In an article published by the Catholic News Service in February, he said, "It is always right" to give money to those in need. Moreover, "The way one reaches out to the person asking for help is important and must be done by looking them in the eyes and touching their hands."
The pope also addressed the oft-expressed concern that panhandlers use the money to buy beer. Said the pope: If a beer is the only happiness he has in life, then that's OK. Turning the tables, he continued, "Ask yourself, what do you do on the sly? What happiness do you seek in secret?"
Utah's homeless problem was center stage in the recently concluded legislative session. But our hyper-vigilant legislators also passed House Bill 161. In brief, it prohibits panhandling at freeway off-ramps and on roads with a posted speed limit of 35 mph or greater. The bill, co-sponsored by Rep. Steven Eliason, R-Sandy, and Curtis S. Bramble, R-Provo, was promoted as a "pedestrian safety" law. Does that seem as disingenuous to you as it does to me? Isn't it more likely a measure intended to get the homeless out of sight and out of mind? I don't recall an instance of a panhandler being run down by a motorist, but as a frequent walker on Salt Lake City's streets, I could provide concerned legislators with a list of real pedestrian-safety issues. HB161 was signed into law by Gov. Gary Herbert on March 17.
To give or not to give? The pope has annulled the question. Instead, the only query for each of us is, how best to give? My treatment of African beggars was demeaning, and my interactions with Salt Lake City panhandlers have fallen short of the pope's standards of human dignity. I intend to do better.