Over 25 years, the
City Weekly
employee turnstiles have spun with many talented individuals. For many who've come and gone, their time here served as steppingstones for careers in the making. Below are updates on former employees we either keep in touch with or know about. But, this list is by no means complete. If you've worked for the paper and you're not on this list, please visit CityWeekly.net and add your update. We'd love to know what's become of you.
Editors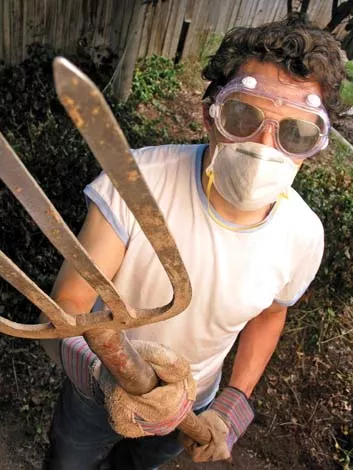 Holly Mullen (2007-09) is a Democratic candidate for Salt Lake County Council.
Ben Fulton (2003-07) is a reporter (pictured) for The Salt Lake Tribune.
John Yewell (2002-03) writes in California.
Christopher Smart (1996-2002) is a reporter for The Salt Lake Tribune.
Tom Walsh (1990-95) become associate editor at Miami New Times (1995-97), then editor of Broward-Palm Beach New Times (1997-2000), Sacramento News and Review (2000-05) and San Francisco Weekly (2005 to present).%uFFFD
Reporters
Jonah Owen Lamb is a city reporter in California for the Merced Sun-Star.
Shane McCammon graduated from law school and joined the U.S. Air Force JAG Corps. After being stationed in Turkey, he now serves in the Military Justice Division at JAG Headquarters in Washington, D.C., where he uses his reporting skills to respond to inquiries from Congress, the White House and the media.
Jake Parkinson operates Plat B Appraising in Salt Lake City.
Shane Johnson (left) is a private investigator who attends law school at the University of Utah.
Jamie Gadette (middle) is morning-show host at KRCL Radio.
Ted McDonough (right) is an international man of mystery based in Salt Lake City.
Copy Editors
Brandon Burt writes the Big Gay Blog at CityWeekly.net.
Bryan Shaw is a sports writer for Valley Journals.
Rebecca Vernon went to work for SLUG for three years before enrolling in grad school for creative writing and taking a job with a major, health-care corporation. She's released three albums and toured Europe with her band, SubRosa, completed a screenplay and soon will publish her own literary 'zine, Black Creep.
Diane Olson is a copywriter at McCann Erickson and a long-time columnist for Catalyst magazine. She's working on a book version of her Urban Almanac column, due in stores next fall.
Production

Kat Topaz: "Private Eye (which City Weekly will always be to me) was the first alt-weekly I ever worked for, and it catapulted me on my way to being a design leader in the alt-press. In 2000, I started my own design firm, and have redesigned dozens of alt-weeklies since, including Boston's Weekly Dig, the San Francisco Bay Guardian, and the Oklahoma Gazette. I also have created the design for new publications as well as national mags.
"Like all designers, I have my share of marketing and Web work, but my heart pumps with the ink of newsprint. And for that, I deeply thank City Weekly. When I first started, I learned about bomb threats and the building being shot at. It was a rush to think that designing a powerful cover meant the difference between more people picking up the paper or not—and more people reading about an important issue.
"I remember one night doing some grocery shopping when I overheard an elderly couple (one that I wouldn't have imagined as being into the paper) say to each other, 'Hey, we have to pick up a Private Eye, I love that paper.' That was awesome."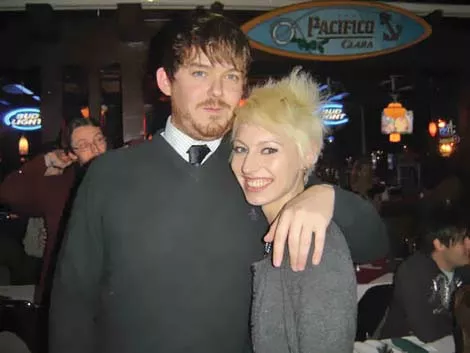 Haigen Pearson is art director at grassroots-marketing agency FreedomZone Inc. "I've made my way back to the University of Utah to study photography and digital imaging. My two-year tenure at City Weekly was significant in my career and personal life. I would argue that during my time there, I worked with one of the best production teams ever assembled at the paper—a dream team of sorts. As a result, there is no doubt I left City Weekly a better designer because of the people I shared my time with there. As most assume or know, City Weekly proved to be a very social environment as well. I have many great memories from my time there—most of them fuzzy and soaked in Patron—but I'd prefer to keep those out of public record and Google's search results. I'm grateful for the relationships I gained while working at City Weekly, some I'm sure will be lifelong—the best one being the love of my life and my future wife, who I will be marrying later this year."
J.R. Ruppel started SLUG in the late '80s. Worked as designer on The Private Eye (early '90s) and sold SLUG in '95. Met singer-songwriter Jerry Joseph same year; toured as full-time bassist for Jerry Joseph & The Jackmormons until 2007, but is now only part-time. Continues to record solo material as DJ El Fabuloso and J.R. Ruppel; spends rest of time "painting houses, drinking and taking as many drugs as I can get my hands on."%uFFFD
Bien Hoang lives in California, where he translates literature and writes original poetry.
Rocky Lindgren works as a graphic designer for ABC4 and does freelance graphics from his home office. He says: "While working at CW, I commuted on a bicycle. I remember one day after arriving a little late around deadline, I put away my bike and John Saltas walks up to me and said he was wondering where I was. He was worried I might have crashed. I said, 'Thanks.' Then he asked, if you'd had crashed and not been able to get here, who would have gotten the paper to the press? I said, 'Well, thanks a lot!' I'm sure John actually knew I was invincible in those years."
Josh Wangrud (pictured at right) is associate art director at JES Publishing and principal creative at 6400 Percent.
Jim Rengstorf is creative director of United Way of Utah.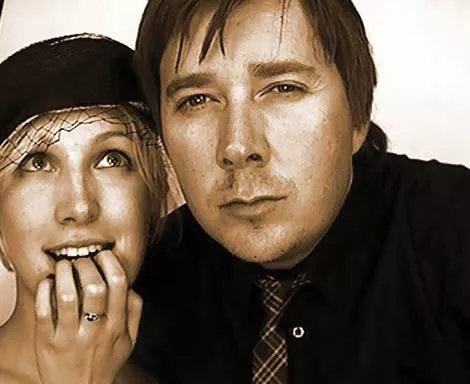 Ryan Jolley is art director for Sail Magazine in Boston. "I moved to Boston after leaving City Weekly and worked as the editorial designer at The Dig, a weekly similar to City Weekly only not as cool, of course. I worked there a couple of years then got a job as senior designer at SAIL Magazine, also located in Boston. I was promoted to design director about two years ago. Personal life, huh? That's pretty personal. I have a great girlfriend and an awesome dog, Boston's an all-right town but I don't know how much longer I want to be here. I miss the office on Main Street—that has been my favorite office of all time. We were always doing stupid things like "Feats of Strength." I did a handstand once and landed against [publisher Jim] Rizzi's wall and shook his whole office. All the feats were pretty funny ... I have a funny story about a chocolate-covered banana, but that's for another time."
Adam Howard is lead-level designer at Smart Bomb Interactive, which just released Snoopy Flying Ace on Xbox Live.
Sarah Pendleton says: "Since my departure from the design staff, I have lived a few different lives. I played the corporate game for a while and started to get intellectual scurvy from it, so I quit and went to live in Europe for a year. Then I gave birth to my beautiful son. Now, I am once again in school, and as always, playing electric violin in the Salt Lake band SubRosa. We have just finished recording our third full-length album, in support of which we will go on tour this summer. We are shopping for a new record label and hope to do another European tour next year. When I'm not busy being in awe of my baby or chasing after him, I design the occasional Website, travel when I can afford it, make all manner of odd crafty objects, and write music. I hope to continue along this vein for a long time, until my sister and I are just about senile, and then we'll drag our significant others to some national park and be campground hosts.
Retail Display Sales

Christa Zaro is a full-time mom to two young sons.
Patti Stith has a successful career in broadcasting media sales.
Kim Gregory is a real estate agent in Salt Lake City. You can see him every morning drinking coffee at Sharon's Cafe.
Bill Lines is a senior account executive at Mills Publishing.
Lon Tibbetts works for American Express.
Nate Levinson (pictured at left) is marketing director for The Mint in Los Angeles and is helping reignite the popularity of Los Angeles' Sunset Strip using social-media networks.
Kristen Burke (pictured at right) works for Umpqua Bank in Portland, Ore., as a top-producing residential loan officer who plays in the mountains whenever possible.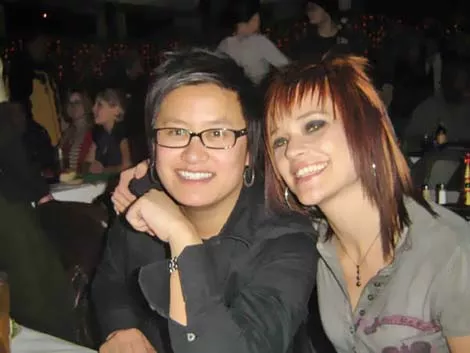 Skye Emerson handles client relations for FreedomZone Inc.
Melisa Hemond works for Lagoon's marketing department.
Sandra Poole Sweetland is a real-estate agent in Salt Lake.
Kylene Stemmons is living on the beach in Southern California doing yoga, hobnobbing with the rich and famous, considering plastic surgery and missing Utah.
Hailey Hodges moved back to her hometown of Twin Falls, Idaho.
Lara Haehle is a project coordinator for GCG Communications in Portland, Ore.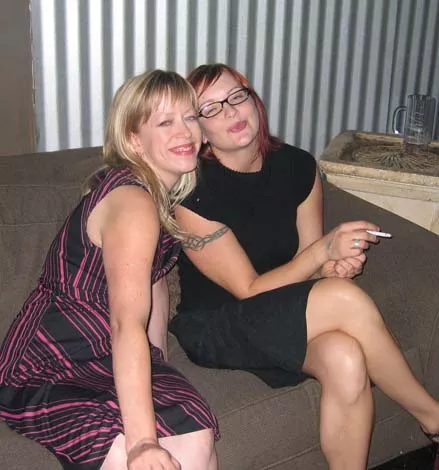 Amber Espanet is co-owner of Q Clothing along with former marketing director Annie Quan, and is a mother of a toddler girl.
Lindsay Larkin is a Facebook phenom.
Classifieds
Marc Brancaccio is director of online and inside sales at San Francisco Examiner.
Lia Pretorius is general manager of AveNews.com and Kostizi.com.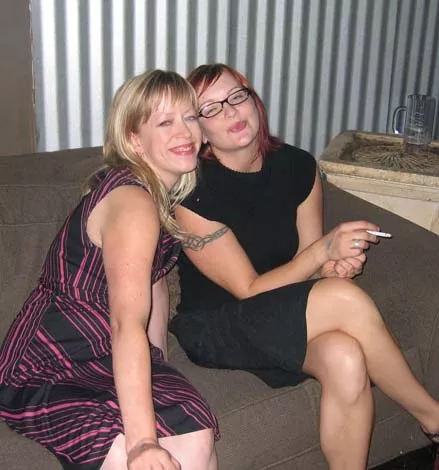 JJ Clark is a mortgage adviser in Seattle.
Jeremiah Smith has owned Salt City Dogs since 2009, a totally vegetarian and vegan food cart usually stationed on the corner of Broadway and 200 East.
Lara Grant is living the simple life in gold-country California, chasing deer out of her veggie garden.
Jennifer Nixon is working on her bachelor degree in outdoor adventure from the University of Utah.
Chelsie Booker moved to Anchorage, Alaska, and currently works for an architectural firm. She will be going to college this fall to study journalism/PR.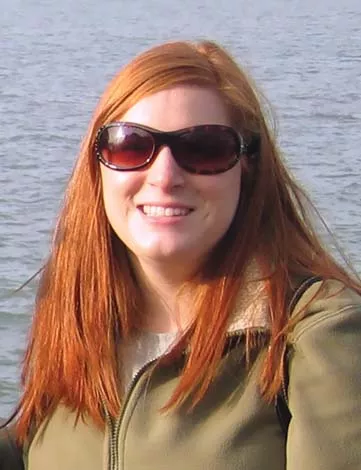 Sylvia Metos is a Realtor in Salt Lake City.
Natalie May is currently a nanny to her adorable nephews and studying elementary education at the University of Utah. She lives in Salt Lake City with her hunk of a man and two cats.
Steve Matney is a Web developer at Penna Penna Powers Brian & Haynes and can occasionally be found onstage forgetting his jokes.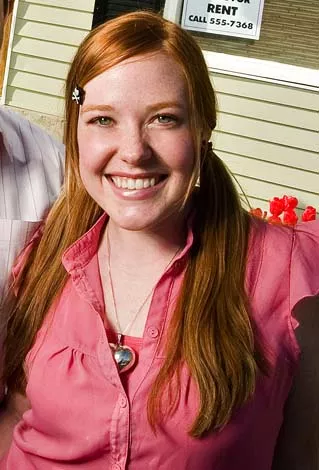 Shauna Brennan will graduate next spring from the U with a degree in anthropology . She also manages a Pier 1 Imports store and spends most of her time making headbands, earrings, knickers and other stuff out of feathers and vintage stuff. The brandname is "Feral Marigold." Look for her at Craft Sabbath, Craft Lake City and in local boutiques.
Ricky Joe Montoya is semi-retired and lives in Salt Lake City.
Distribution
Stephen Pretorius is a sales manager at Larry H. Miller dealership in Sandy.
Business, Marketing & IT
Andrea Moore is a gardener who, in addition to raising monster produce, is bringing up her 1-year-old daughter, Evolet.
Rick Smith lives in California and has a young son.
Lisa Hines just completed her first year of Interior Design school at the Art Institute of Salt Lake City, and is marrying Haigen Pearson later this year in Kinsale, Ireland.
Cassius Seeley is senior cold-fusion developer at Northrop Grumman Aerospace Systems.
Annie Quan is brand manager for marketing company FreedomZone and operates Q Clothing.
Jodie Johnson met Claudio while backpacking in Europe and is now engaged, living in London, and pursuing media marketing roles.
Dimitria Van Leeuwen is a belly dancer, musician, actress and photographer. She wrote for Synergy magazine.
Barbara Pavlinch is a part-time proctor at the University of Utah School of Medicine and will start esthetician classes at Paul Mitchell the School in the fall. She's learning to be a better cook and taking Pilates classes to maintain her ever-hot bod.
Rissa Ashment works at the Taylorsville Library and is a docent at the Utah Museum of Fine Arts.
Amelia Burroughs is living a lawyerly good life in Ferndale, Calif.
Columnists
Mary Dickson is director of creative services at KUED 7.
Phil Jacobsen worked in Antarctica and is now a U.S. Postal Service employee.
Bruce Baird is a local attorney.
Amanda Dickson co-hosts "Utah's Morning News with Grant and Amanda," on KSL Newsradio.
Ron Yengich champions the underdog as a local defense attorney.