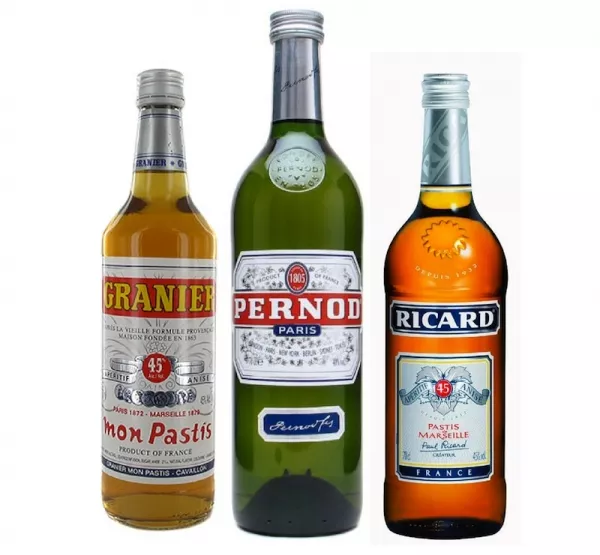 The resurgence of absinthe in the past few years as a spirit of choice has all but ceased the consumption of its more humble cousin: pastis, a liqueur that originated in France following that country's ban on absinthe. And that's a shame.

For me, at least, absinthe is a once-in-a-very-blue-moon sort of thing. Generally speaking, I much prefer the more subtle and refined qualities of pastis over the in-your-face, high-octane whack upside the head of absinthe. I can't imagine sipping absinthe on a warm, sunny day in the courtyard. But I can picture myself sipping pastis on the deck; I've done it many times.

I've written about absinthe in the past and won't belabor the topic here, except to say, as mentioned, that pastis was created to fill a void after absinthe was banned in France, in 1915, supposedly because it caused seizures, hallucinations, insanity and Lady Gaga. Like absinthe, pastis is an anise-flavored spirit that usually contains licorice root. If you don't like the taste of anise or licorice, you'd best keep away from pastis. It's very popular in France, especially the south, and is in the tradition of other liqueurs from around the Mediterranean, like ouzo, sambuca, raki and arak.

While absinthe tends to be very high in alcohol—as much as 80 percent by volume—pastis normally weighs in closer to 40 to 45 percent. It's still potent, but not nearly as tipsy-making as absinthe. I first discovered the joys of pastis during a visit to St. Martin, where the stuff flows freely on the French side of that island.
Later, I rekindled my love for pastis in Provence. There, it's not at all unusual to see guys sipping pastis during a mid-morning work break or to find older gents playing pétanque or boules while imbibing a bit.
One thing you won't see, as I learned in Reims, France, is the French drinking pastis after sundown.
Following a fabulous dinner at the Michelin three-star restaurant and hotel in Reims called Boyer Les Crayères, I retreated to the bar and ordered a glass of Ricard (my favorite pastis) as an after-dinner drink. Well, three-star hotel or not, the guys behind the bar gave me all sorts of grief for requesting Ricard at midnight. It simply isn't done in France.

In that country, pastis is typically served neat (but sometimes on the rocks) with a small pitcher of water alongside. Then, the drinker adds water, which dilutes the pastis and turns it a milky, light-yellow color. A typical ratio is four or five parts water to one part pastis, although I like mine a little stronger. It's very popular as an aperitif in France. And, while the United States might not be a huge market for pastis, in France, more than 2 liters per person is sold annually—some 130 million liters!

Here in Utah, there are three types of pastis available that I'm aware of. Pernod ($29.07, 750 ml.) is ubiquitous in the cafes of Paris and readily found in this country, too. It's 40 percent alcohol by volume, flavored with star anise and is a common ingredient in recipes for steamed mussels and other seafood dishes. Granier Mon Pastis ($21.85, 1000 ml.) is a good bang for the buck and a very typical, rustic style of pastis that you'd find in Provencal villages. It's 45 percent alcohol by volume and has subtle honey aromas with fennel and anise flavors. My favorite pastis is Ricard ($24.61, 750 ml., 40 percent alcohol by volume), which was created in 1932 by Paul Ricard, in Marseille. Flavors and aromas of star anise from Vietnam and China, herbs from Provence, and Syrian licorice come together to make Ricard the world's favorite pastis. Santé!