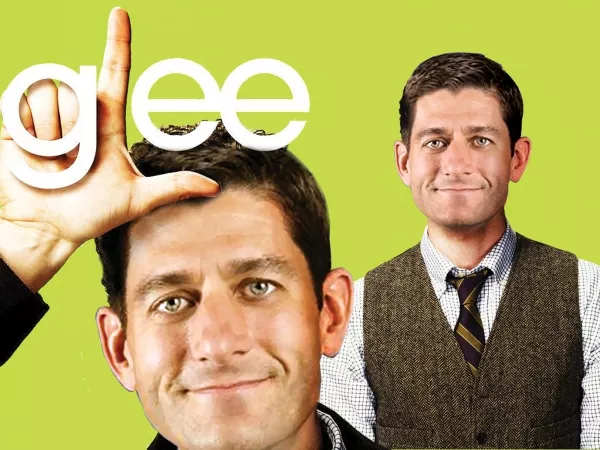 Eight fun factoids about Mitt Romney's new vice-presidential running mate, Paul Ryan:
8. For three seasons, he's played the character of Will "Mr. Schue" Schuester on Glee.
7. Contrary to reports, he doesn't follow the teachings of author Ayn Rand.
6. He does, however, speak with her ghost every night on a conference call with Ronald Reagan.
5. He's staunchly in favor of stamping out progressivism and Progressive spokeswoman Flo.
4. He doesn't hate poor people, just their silly lack of homes, hygiene and money.
3. He's opposed to contraception, abortion and anything else involving "The Devil's Hoo-Ha."
2. He's an avid bowhunter, thus bringing us another possible step closer to real Hunger Games.
1. Despite being against stem-cell research, his lustrous hair is the product of the lab hybridization of a Border Collie and a Berber carpet.