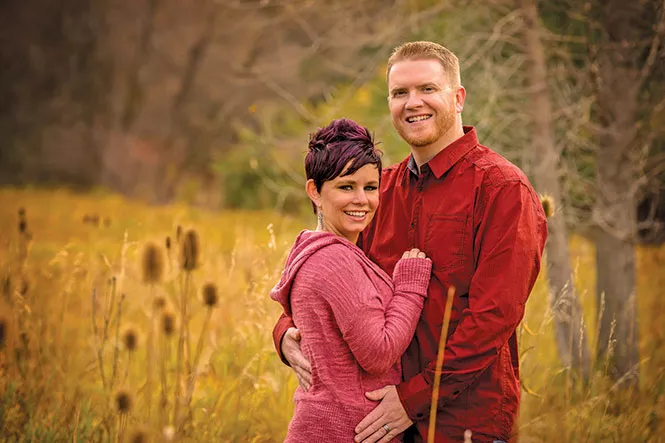 Saving for a vacation can be tough, but a local company wants to make it easy on you. VaPay, founded in June 2015, is an application that rounds up your debit card purchases to the nearest whole dollar and deposits your extra change into a savings account for fun excursions. So whether you've got your eyes set on Hogle Zoo, Disneyland or Fiji, VaPay can help you get there faster.
Chris Nelson, chief executive officer of VaPay, came up with the concept for VaPay while he and his wife, Andrea, were trying to budget for a vacation for themselves and their three kids. "After we went over our budget, we realized that most of the time when we put money in our savings account, we ended up dipping into it for emergencies or other miscellaneous stuff," he says. Both were single parents before they married, and both found that even with two incomes it really wasn't much easier to save for extras, like tickets to Lagoon or airline fare.
"After a while, it hit me," Nelson says. "We have a change dish on our dresser and every day we toss our spare change into it. Why can't there be an app that automatically deducts small change from my checking and saves it toward a vacation?"
After more discussions with his wife and their friend Chris Ratcliff, now chief operations officer of VaPay, he launched the app last summer. And, the great thing about it is that it's designed for any income—a consumer doesn't even miss the change that the app is saving, so before you know it, you have a few hundred dollars stashed away for a quick weekend trip.
Nelson believes that everyone who works hard deserves to take a vacation. "This app was built for single moms, single dads, college students and any family size," he says.
In addition to saving up the extra change on debit card transactions, VaPay has a tool that allows a user to make a quick payment of any amount to their savings, as well as a recurring payment option, that allows them to reach their vacation dreams a little faster. There's no need to worry about where your money is going. "VaPay is completely secure and we use the highest level of security that banks and credit unions use to protect their customers," Nelson says.
The entire VaPay team is passionate about how their product works, and the potential it has to improve families' experiences. "I love knowing that I am helping families just like mine create an achievable savings plan," Ratcliff says. "We are empowering them to take charge of their finances and be able to go on those amazing family vacations that build memories that will last a lifetime."