Page 3 of 3
The men only got in trouble in 2009 when Consumer Protection found their histories left off their telemarketing application.
Despite repeated attempts, City Weekly was unable to contact Nielson and Johnson for this story. But according to a Consumer Protection administrative finding of fact from April 2010, Johnson asserted that not disclosing his criminal past "was not intentional" because he believed only felony convictions had to be disclosed and his burglary charge had been reduced to a misdemeanor. Consumer Protection also recognized that Nielson's criminal background wasn't an issue because "Nielson was not an employee of JNJ at the time Johnson completed and submitted the application."
When JNJ faced losing its telemarketing permit in 2010, after a hearing with Consumer Protection, the company was simply required to pay a higher bond than usual and was allowed to continue operating.
Crawford Lindsay, an employee and former manager who worked for Johnson and Nielson from 2007 to 2009, describes the pair as Ultimate Fighting nuts, sporting gelled hair and rocking house music at the office. "They were more or less real Jersey Shore types," Lindsay says.
Lindsay says he didn't fully understand the nature of the industry until he got into management position and began hearing what he described as a high volume of customer complaints and requests for refunds. The real crime, Lindsay believes, was the product they sold customers on.
"These guys were selling shit in a box," Lindsay says of the coaching packages they sold for various coaching companies. "I'm just as guilty, but I was told by the owners that [our customers] were being taken care of. It took me a while to realize, 'Wow, I've probably sold millions of dollars worth of shit in a box, and I can't ask one [customer] to show us how your business is going,' " he says.
Beyond that, Lindsay says, Nielson and Johnson ran no background checks on employees. One employee, Lindsay says, was hired right out of prison.
Calling for Help
As Utah's online-business-opportunity industry is growing, so, too, are concerns from regulators and advocates from within and outside the industry who wonder what can be done to clean up the industry's troublesome practices.
For salesman Josh Reynolds, who, after six years in the industry, stopped running his own floor when he felt his clients were being unfairly upsold by the coaches of Apply Knowledge Institute, there is room for the industry to grow and profit while also making customers profitable.
"What I was pitched and raised on in the industry is that it was fun to help people. It was supposed to be about personal development, and you made good money doing it," Reynolds says.
But the local industry's efforts at self-policing have stumbled over the years. In 2009, an industry association called the Alliance for Lifelong Learning was formed to create standards for industry members, so that consumers would know OBO companies in the alliance could be held to higher standards than boilerplate operations that often run afoul of the law. That association, however, has since folded.
While several high-profile Utah telemarketing companies have been busted by the FTC for fraudulent practices, the Beehive State is not alone in its troubles with companies like Ivy Capital that allegedly swarm in on consumers in fraud attacks.
Amy Topol, the assistant director of Florida's Division of Consumer Services, says her state's legislature cracked down on telemarketers in the '90s after many of the state's population of retired citizens fell prey to unscrupulous salespeople.
In Florida, the businesses are regulated down to the individual telemarketers themselves, who have to be licensed with the state and are subject to criminal checks as part of their applications. This is to ensure they have not been convicted of crimes like theft or fraud.
"[Our staff] will arrest people if they are telemarketing without a license," Topol says of repeat offenders.
She says the regulations have helped curb fraud in her state and also helped preserve the credibility of legitimate businesses that do comply.
"We feel that creating that level playing field helps out the ones acting appropriately," Topol says. "One bad actor besmirches the whole industry."
But The Salty Droid's Jason Jones says all aspects of the industry—whether companies have had complaints, lawsuits or not—ask consumers to invest their time, effort and, especially, their money into business schemes that are just too good to be true. He doesn't believe simple regulation can fix that. "I think you can make some money investing but you can't make money doing this," Jones says. "This is just a lie. You can't regulate fraud."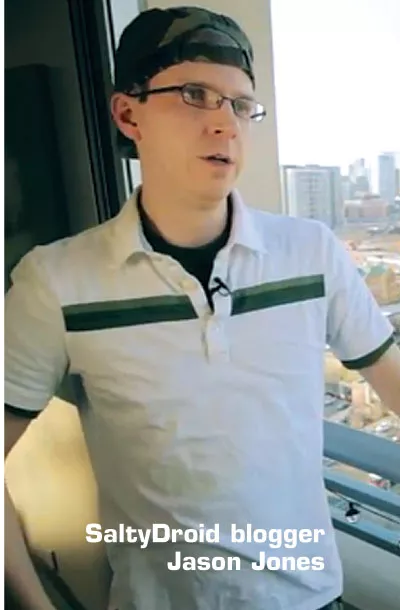 Tolman is hoping to carve a niche in the state's OBO industry by guiding companies to focus on compliance and customer service, and not count on the political support of politicians. He sees the industry as here to stay. He says some companies need to learn the cost of doing legitimate business means setting as high of standards for its employees as the companies they partner with. Otherwise, they can expect to get hammered by regulators at one point or another.
"These companies need to decide to become legitimate, compliance-focused companies," Tolman says. "They're either going to learn it the easy way or the hard way."
Pack Attack
Ivy Capital Inc. is one of a number of online-business-opportunity companies accused of working in fraudulent enterprises. According to a 2011 Federal Trade Commission complaint, the company, with offices spread across Utah, California and Nevada, allegedly defrauded thousands of consumers out of more than $40 million.
The FTC alleges that to pull it off, the companies played hide & seek with consumers by utilizing 22 seemingly different companies that worked in tandem to sell consumers on developing their own online-business opportunities. While all money allegedly funneled into Ivy Capital, the companies often didn't identify themselves to consumers other than to say they were part of the "success team."
The team consisted of the following:
5 "control companies" that coordinated the companies' pitches and handled money, including defendant Fortune Learning LLC with offices in American Fork and Provo
8 "upsell companies" that sold consumers on added services ranging from offering lines of corporate credit to tax preparation
2 "lead-generating companies" that culled contact information for potential customers through online ads and other means
7 "shell companies" that acted as front companies for the control businesses and coordinated the pitches
In addition, eight individual defendants were named in the complaint for coordinating the enterprise, including controlling member Steven Sonnenberg. Furthermore, in 2009, the Utah Division of Consumer Protection charged Ivy Capital's American Fork office for running an unregistered telemarketing company.