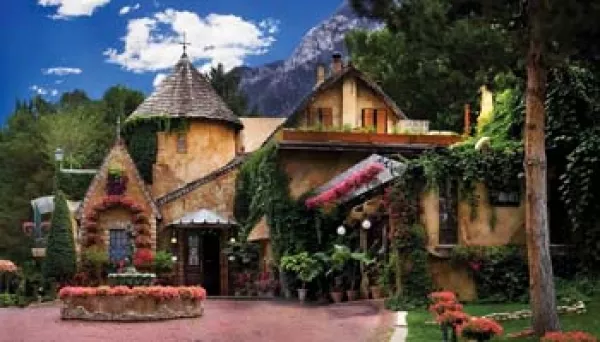 Piñon Sold
Victoria Topham, owner of Piñon Market & Café, contacted me this week to say she has sold her business. "I will miss many things about it: my customers and friends, my wonderful employees and the activity of cooking daily." But, she added, "I think it was just the right time for me to sell ... to pass it on to someone else." The new owners intend to keep the Piñon name. Meanwhile, Topham has started a new business called Petite Feast, specializing in small-event catering and in-home cooking, as well as private cooking classes. "By not having a daily operation to run, I think I can have the best of both worlds," Topham said. Visit PetiteFeastUtah.com for more information.
Sotelo to La Caille
Chef Billy Sotelo, formerly of Fresco Italian Café and more recently executive chef at Faustina and Oasis Cafe, is moving on. He's been hired as the new executive chef at La Caille in Sandy, and hopes to breathe new life into the menu there. Oasis' and Faustina's Jared Young has been promoted to executive chef of those restaurants.
Sage's on the Move
According to owner/chef Ian Brandt, Sage's Cafe is moving from its current location on 300 South—where it's been since 1999—to the Granary District. "We are so sad to leave the 300 South neighborhood in Salt Lake City," Brandt says. However, "We are excited to relocate to a larger space that can host special events for speakers, music, multimedia arts, culinary events, community events, classes, wine tastings and so much more." At the new location, Sage's Cafe will be offering a full-service menu of wine, beer, spirits and cocktails. Sage's will also be focusing on artisan pizzas, small-plate options and services including brunch, dessert and late-night tapas and pizza specials. "Sage's will keep most of the classic dishes but will be adding more international eclectic flavors," Brandt says. Stay tuned for Sage's new address as the business details are finalized. Visit SagesCafe.com for more information.
Quote of the week: I cook with wine. Sometimes I even add it to the food.
—W.C. Fields