Tony's Pool-iday: Pool Staycation
All good or even half-good pool players know that the game can do wonders for peace of mind. As the temperatures drop and the air continues to burn your eyes and lungs, get into a relaxed state as you play pool in
Tony's
(3165 S. 1300 East) Wednesday night tourneys. It's a $5 buy-in event that garners respect and bragging rights for the winners. The tourneys start at 8 p.m.
Oscar's: Social, not Swing
E-rock(alypse) is one of SLC's best DJs, as voted in last year's CWMAs, and you can catch him on Fridays at Oscars (8136 S. State). It's called Payday Fridays, apparently because this is the place to go to blow your dough. No other blow jokes, please. It's a social club, not a swingers' club.
Bar Named Sue Karaokes: Cruzrs Competition
One of Club Matters' favorite karaoke spots, Cruzrs, sits across the street from a new little karaoke sister named Sue. A Bar Named Sue (3928 S. Highland Drive) is now featuring karaoke on Mondays with $2 Coronas and $2 Redstripes in addition to their regular "Poor Boy Special" of a Keystone tallboy and shot o' whiskey for $5.
Paint: Graffiti Lounging
Most bars have beer, but beer bars have only beer. This rare term has been bandied about out of necessity as Utah bigwigs decided bars need to wait a while until a random liquor license is created out of thin air. This means in-limbo beer bars must offer something other bars don't. Enter 150 cans of spray-paint at the fingers of SLC's graffiti culture, and Graffiti Lounge's interior became a must see. Live music now, too! Jesus or Genome plays Friday at 9 p.m. at Graffiti Lounge (342 S. State). And it's free!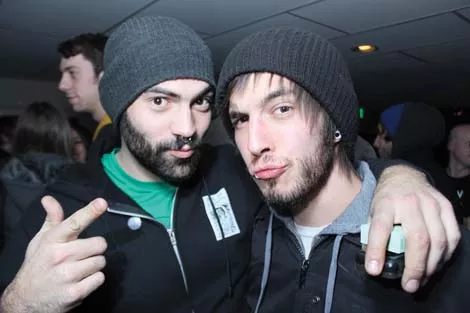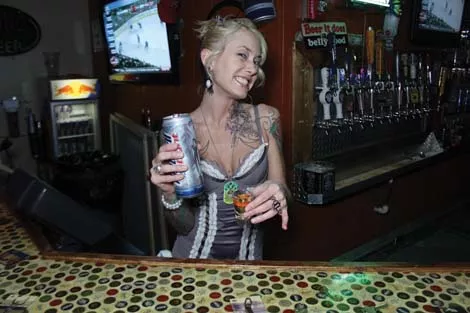 Hot Picks from A Bar Named Sue
1. Jesse Cassar, Jonathan Oliveres
2. Tiffany Tink
3. Eric Rose, Ellie Hartelt
We want to keep Utah up to speed on local nightlife. Submit tips about club openings, closures, remodels, special events, drink recipes and noteworthy changes to comments@cityweekly.net.