Whether you're new to town or have been a Salt Laker for years, there are areas of the city you probably haven't yet explored. Use this guide to investigate a new 'hood and discover options for living, recreating, sightseeing and getting around Salt Lake City's nooks and crannies.
MAIN STREET/BROADWAY

History
When mapping out Salt Lake City, Brigham Young, the second president of the LDS Church, followed church founder Joseph Smith's city-planning guides. The wide streets, initially designed to allow horse-drawn carriages to turn around, have made the streets ideal for modern-day light-rail.
Landmark
City Creek Center opened in 2012, giving downtown a new vitality and marking the end of years of large-scale construction.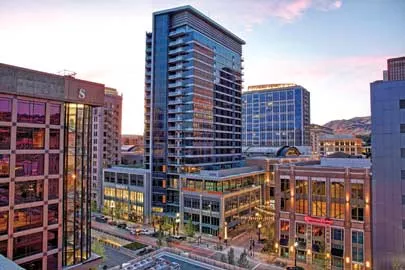 Flavor
East of State Street, mom & pop antique shops and boutiques line 300 South (known as "Broadway").
Where Broadway meets up with Main Street, there's a plethora of sandwich shops and lunch spots to serve the workers from nearby office high rises. North up Main is the literal center of the city—The Church of Jesus Christ of Latter-day Saints' iconic Temple Square, the center of Salt Lake City's grid system.
Transit
Leave your car at home. Not only is this the most pedestrian-friendly zone in the city, but there are also plenty of designated bike lanes—on South Temple, 200 South, 300 East, Main Street, 200 West and 600 West. Riding TRAX is also free between the Salt Lake City Main Library (225 E. 400 South), Courthouse (450 S. Main) and Salt Lake Central (325 S. 600 West).
THE GATEWAY DISTRICT

History
The Gateway opened just before the 2002 Olympics, amid some controversy that it would take business away from the city center. Instead, it has extended downtown westward, thanks to the TRAX line that runs from downtown through The Gateway district.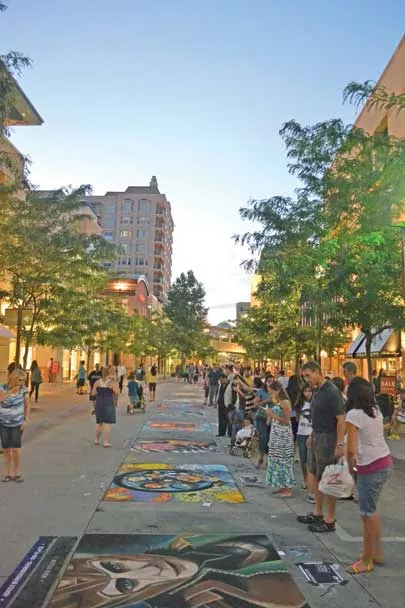 Landmark
The SLC Pepper mural (250 S. 400 West) by local artist Jann Haworth re-creates and updates the iconic Beatles Sgt. Pepper album cover that she and husband Peter Blake designed. Passersby can step into the jackets of the Fab Four and pose for photos.
Flavor
The area just west of downtown is a mix of living, shopping, eating and entertainment. The Gateway combines apartments, offices, shopping, restaurants and a movie theater, just across from EnergySolutions Arena (home of the Utah Jazz), all within walking distance of many local restaurants, as well as Pioneer Park, which hosts the popular Downtown Farmers Market and Twilight Concert Series in the summer.
Transit
This is a great zone for power walkers, but if your legs need a break, the blue TRAX line travels along 400 West. There are also designated bike lanes on 200 South and 500 West.
THE AVENUES

History
The Avenues also follows a grid system, with blocks half the length of those downtown. In the 19th century, the streets were named for gardens and trees, but by the early 20th century, they were renamed to their current system: East-west avenues are named numerically—First Avenue all the way up to 18th Avenue—and north-south streets are named alphabetically, A to U. Until the 1940s, the Avenues were crisscrossed by a trolley streetcar line. Now, many "Aves" dwellers—a mix of students, young professionals and longtime Salt Lake City residents—walk or bike to their destinations.
Landmark
The McCune Mansion, built in 1898, served as a family home and, later, a music school. In 1999, the mansion, at 200 N. Main Street, was renovated to serve as a gorgeous setting for weddings, meetings and events. Tours of the building and its many rooms (among others, two ballrooms, a tea room and a gallery), are also available via the Utah Heritage Foundation.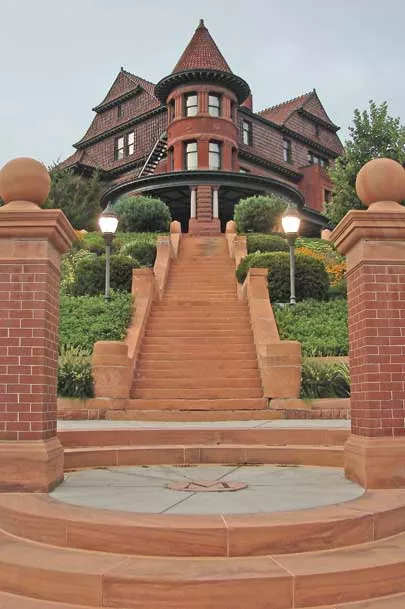 Flavor
The Avenues is a historic district full of Victorian homes and postmodern architecture. Residents lounge in small cafes and restaurants for a true neighborhood feel close to downtown.
Transit
With plenty of sightseeing to be had, the Avenues is a great place for hillside hiking. If you're pedaling, beware—the hill-climbing can be a beast. But bicyclists can take refuge on Third Avenue's designated bike path as well as on 11th Avenue—if they can make it that high.
STATE STREET/SUGAR HOOD

History
On the fringes of Sugar House, the "Sugar Hood" lies between 700 East and State Street and just south of Liberty Park. The area is home to Salt Lake City's hipper middle class, as well as students seeking a close walk to Salt Lake Community College's south campus, which opened at 1575 S. State in 1992 in the former South High School.
Landmark
The home of the Salt Lake Bees minor-league baseball team is Spring Mobile Ballpark, located on West Temple and 1300 South. A family-friendly option for America's pastime, the park is on the outskirts of Sugar Hood, walkable to the Ballpark TRAX station and several bars.
Flavor
There's plenty of nightlife to be had in the Sugar Hood, with great watering holes and restaurants near the ballpark and along State Street. The abundance of State Street pawn shops and curious boutiques also makes for unique daytime adventures.
Transit
From north to south, Main Street's bike lane runs through the center of this neighborhood. The 1700 South bike lane is the best way to move east and west. All TRAX lines run north and south between Central Pointe (221 W. 2100 South) to the Courthouse (450 S. Main). Central Pointe will be the west hub for the upcoming Sugar House streetcar system, which will launch sometime in late 2013 or early 2014.
CAPITOL HILL/MARMALADE

History
Utah became a state in 1896 but, due to funding and planning delays, it wasn't until 1916 that the Capitol was completed—and even then it wasn't quite as architect Richard Kletting had envisioned. A renovation project from 2004 to 2008 made the building earthquake-safe and also incorporated some of Kletting's original designs.
Landmark
Where the Avenues end and the Capitol neighborhood begins is Memory Grove Park, at the mouth of City Creek Canyon. Monuments pay tribute to Utahns who died in wartime, and the picturesque structures and scenery make it a hot spot for bridal photo shoots. Downtown outdoors lovers populate the walking, biking and jogging trails that extend northeast into the mountains.
Flavor
The Marmalade district features a mix of architectural styles and steep streets named for fruit trees that slope west from the Capitol. The area informally called the "gayborhood" is known for its quirky renovated cottages and Victorians. On the west side of the Marmalade is popular LGBT club Jam as well as the full-service Landis Lifestyle Salon.
Near the Capitol is the Daughters of Utah Pioneers Museum, where pioneer artifacts and memorabilia are on display.
Transit
300 North and 200 West have designated bike lanes. You can also bike through Warm Springs Park all the way to the Wetland Observation Area on 2300 North.
UNIVERSITY/EMIGRATION CANYON/FOOTHILL
History
Celebrating Utah pioneer life, This Is the Place Heritage Park is our own living-history attraction. Down the hill is the University of Utah, founded by Brigham Young—though it's the university in Provo that bears his name.
Landmark
With a wide-open grassy field and inviting amphitheater, Red Butte Garden is a premier outdoor concert venue in the summer. As the name suggests, it also boasts an eye-popping botanical garden and arboretum.
Flavor
East of downtown is the University of Utah, with its serious academic buildings and medical centers giving way to the rolling hills of the Wasatch Mountains. Nonstudents come to the area to play and learn at the Natural History Museum of Utah, the Utah Museum of Fine Arts and, a few blocks south at the mouth of Emigration Canyon, the Hogle Zoo.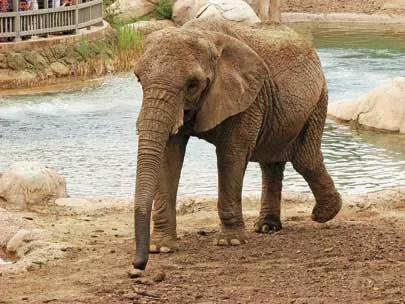 Foothill Drive wends south from the campus, lined with shops, restaurants and services for students (who generally live west of Foothill) and the more affluent residents who live on the benches east of the street.
Transit
If you ride TRAX up the hill, the Red Line services all of campus, ending at the University Hospital (10 N. Medical Drive). If hiking or mountain biking is your thing, check out the Bonneville Shoreline Trail, which runs along the base of the mountain range. There are also bike lanes on Sunnyside Avenue, Wakara Way and Arapeen Drive.
15TH & 15TH/HARVARD-YALE

History
The posh Harvard-Yale residential area, also called Yalecrest, is located between 900 South and 1300 South and 1300 East and 1800 East. Though initially settled with farming plots, the area was built up between the 1920s and 1940s in the Period Revival style, possibly because returning soldiers had been exposed to French and English building styles while overseas.
Flavor
Among the well-maintained brick bungalows just a few blocks up the hill from Westminster College on 1500 East between Emerson Avenue (1500 South) and Kensington Avenue (1550 South) is a small but comprehensive shopping zone.
Landmark
Originally just another part of Sugar House, the 15th & 15th area blossomed in the late 1970s after The King's English Bookshop opened its doors. Beloved bookstore cat Agatha Christie ("Aggie") passed away more than a decade ago after 20-plus years in the store, but she still greets customers old and new—her photo and an urn with her ashes are on display behind the counter.
Transit
Ditch the car and browse the shops and hilly neighborhood streets by foot or enjoy the designated bike path on 1500 East.
SUGAR HOUSE

History
Its sweet-sounding name comes from the Deseret Manufacturing Company's sugar-beet test factory built (but never used) in the mid-1800s. Sugar House Park was formerly the site of Utah's first state prison, which closed in 1951.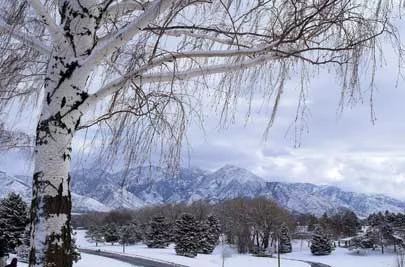 Flavor
Brick bungalows, coffee shops and small businesses are clustered in this Westminster College neighborhood, anchored by the popular Sugar House Park. Its unofficial business center is at 2100 South and 1100 East. You'll find plenty of niche shops and good eats here in one of Salt Lake City's oldest neighborhoods.
Landmark
The corner of 2100 South and 1100 East was once called Furniture Row because of the three large furniture stores that once dominated the area. The revolving Granite Furniture sign and obelisk still remain, though the names have changed.
Transit
Sugar House is a pedestrian-friendly neighborhood. Not only will a street-car soon connect the neighborhood to TRAX, but the Route 21 bus runs east and west on 2100 South. Avoid riding your bike on the narrow 2100 South and instead use quiet side streets like Garfield, Ramona and Westminster to move east and west.
9TH & 9TH

History
Though the ownership and vision have changed throughout the years, the Tower Theatre art-house cinema has been in operation for almost 100 years. Originally, the building had a brick façade inspired by the Tower of London, but that was torn down in 1950. Since 2001, the Tower Theatre has been under the management of the Salt Lake City Film Society. With both a 35 mm film projector and a digital projection system, it ties the past to the present with special screenings of popular and cult classics, as well as showings of first-run indie films.
Flavor
This hip and eclectic neighborhood is filled with SLC's young city folk. It's named for the 900 East and 900 South intersection, which is jam-packed with cozy eateries as well as gelato and coffee shops, trendy boutiques and a theater. The popular 9th & 9th Street Festival is held each summer and features musicians, dancers, arts, crafts and fantastic grub.
Landmark
The four corners of the 9th & 9th intersection are decorated with nine kinetic sculptures that represent the nine muses of the Greek gods.
Transit
The 9th & 9th district received a much-needed facelift in 2007 that upgraded its sidewalks, bike lanes and streets. Cyclists can now enjoy an easygoing bike lane that runs along the business stretch of 900 South.
ROSE PARK/GLENDALE/POPLAR GROVE/NORTH TEMPLE

Landmark
The west and east sides of Salt Lake City, long divided by Interstate 15, will soon have a stronger connection, thanks to the Airport TRAX line, set to open in spring 2013.

History
The land for the Utah State Fairpark (originally called Agriculture Park) was purchased in 1902. The oldest building is also the fairpark's most recognizable: Promontory Hall, a combination of early Mission Style and Beaux Arts, acts as the gateway to the fairpark and is home to events throughout the year, including exhibits during the State Fair each fall.
Rose Park is a large and well-known residential neighborhood, known for its tree-lined streets, 1950s homes and curving roads—which, if you're looking at them in a helicopter, form the shape of the rose, with American Beauty Drive as the stem.
Flavor
West of Interstate 15 is an almost self-contained second Salt Lake City, with its own flavor of businesses, neighborhoods and community spirit. Spanish-speaking businesses and restaurants abound, and on Sundays in the summer, the People's Market in the Glendale neighborhood's International Peace Gardens is the place for artisanal products, local produce and crafts. The People's Market also holds winter events like seed and book swaps.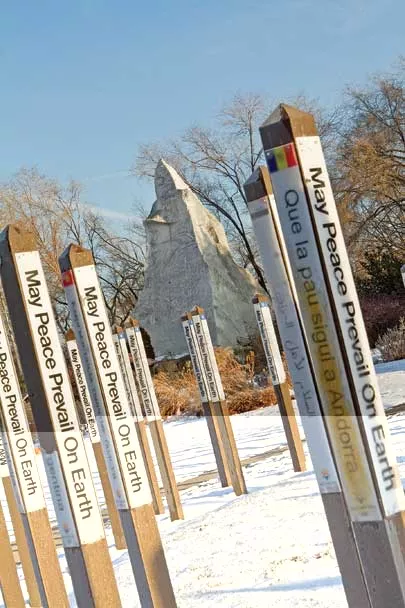 North Temple is home to some of Salt Lake City's most famous restaurants, including the original Red Iguana Mexican restaurant and Diamond Lil's, an Old West-themed steakhouse.

Transit
For hiking or biking, check out the Jordan River Trail, which runs through the heart of Rose Park. Also, 300 North, 600 West and 1000 West have designated bike lanes.
400 SOUTH/TROLLEY SQUARE/700 EAST

History
Trolley Square area got its name from its former life as a massive trolley-car hub, constructed in 1908. The trolleys were discontinued in the 1940s, and, in 1972, the trolley-car barns were converted into Trolley Square. This unique mall features turn-of-the-century design, materials and relics. It was designated as a historic site in 1973 by the state of Utah.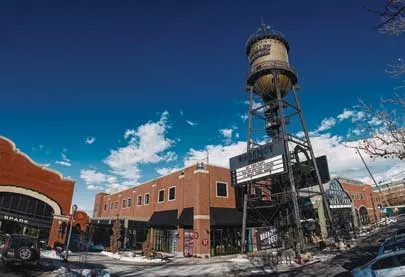 Flavor
The main thoroughfare between downtown and the University of Utah is 400 South, where residents can find casual eateries and grocery stores both local and national, as well as the Salt Lake City Main Library, a five-story architectural wonder that hosts community events and is home to one of the nation's largest collections of zines.
The six-lane 700 East is one of the city's busiest streets traveling north and south, running past Trolley Square and Liberty Park, the city's oldest and most eclectic park.
Landmark
In earlier days, Liberty Park was known as Mill Park and once belonged to Brigham Young. Revenge of the Ninja and The Sandlot were filmed here. In addition to a duck pond, paths for walking and rollerblading, tennis courts and more, the park is home to the seven-acre Tracy Aviary and also features a concession area with a mini Ferris wheel and merry-go-round.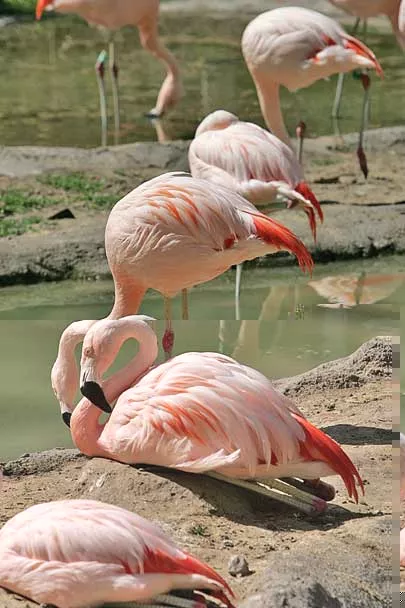 Transit
Take advantage of the bike lanes on 700 East and 500 East or, for a less-busy route, use one of the many Liberty Park neighborhood side streets. The Library stop (225 E. 400 South) is where TRAX's free-fare zone begins en route to downtown, and Trolley Square is just one block south of the Trolley stop (625 E. 400 South).