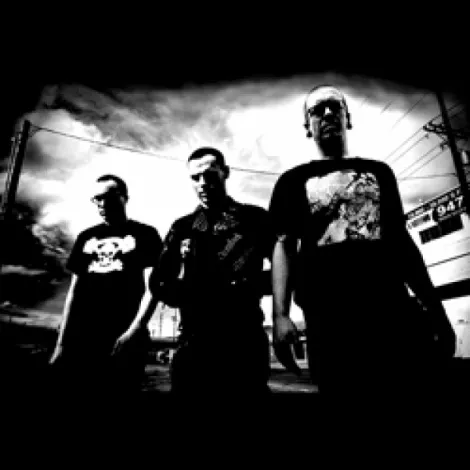 Portia Early, X96 weekend DJ and host of Live & Local (Sundays, 8-10 p.m.), wants to tell you about three more of her favorite Utah bands and songs:
The Willkills "Over Said and Done" 
It's refreshing to receive some punk now and then among all the progressive rock (OK, emo) and acoustic singer/songwriter material that typically comes my way. I love to mosh and feel depressed or swoon and cry like a baby from time to time. But when I received a gem from Salt Lake City ska/punkers The Willkills, who apparently have been around for six years, I remembered how often I just wanna party. Chris, Sean and Spencer sound like Rancid meets Dead Kennedys, but they cite as their influences everyone from Tom Waits to Joe Strummer. That works for me. I'm anxious to see a live Willkills show, and they're playing loads this month. Catch them Sept. 8 at The Royal Palace in Spanish Fork with The Playdead Movement and The Explicit and on Sept. 18 at Burt's Tiki Lounge opening for The Vibrators.
MySpace.com/SLCWillkills
The Eden Express "When You Wake" 
I saw this Hotel Palindrome-label duo (they claim to be a four-piece band, but I have only seen pictures of two male musicians) last week at Kilby Court. If you are into The Postal Service or Radiohead, I think you'll be impressed. At the show, almost all 50-or-so audience members took a seat on the concrete, which was new to me. Beside a few giggles at the band's charming puns and occasional folding-chair dancing, their set was pin-drop quiet. Their fan base is pretty intense. Count me as their latest, ultraserious member. "When You Wake" is slower and more on-the-edge-of-your-seat than Death Cab for Cutie's "I Will Follow You Into the Dark." Their timing is impeccable, and their voices are unique and mesmerizing. They typically play a more cost-effective show than other bands in this column.
MySpace.com/TheEdenExpress
The Upstarts "So Sharp" 
Hooray. I finally get an Upstarts CD after a year of hounding the frickin' slackers. Actually, the ska trio told me they have had one EP that's more than a year old, but they weren't so jazzed about it. They wanted to wait until they had new tracks off their forthcoming album. The songs I received are definitely worth the wait. I also appreciate the fact that every song is different—not the same skank-to-the-beat rhythm repeated ad nauseam. "So Sharp" is by far the skankiest, but please don't take that the wrong way. The lyrics and music are original, and that's what I like in an artist. The song still carries The Upstarts' signature touch, and you know you're not listening to another Toasters or Specials song. It's pretty refreshing, even when it's familiar.
MySpace.com/Upstartska
cw