Page 6 of 11
LGBTQuotes
SLC notables on what 'Pride' means to them.
"Pride: Coming together to proudly celebrate our past victories, remembering those that walked this path before us and reaffirming the commitment to continue the fight for our civil rights and sexual freedom."
—Michael Sanders, Utah Leather Pride founder


"For me, especially during trying political times, Pride is a time to remember and find strength in our differences and diversity, so we can not only resist, but rise."
—Jackie Biskupski, Salt Lake City mayor


"Pride is unashamedly showing up for yourself and owning your space. It's choosing courage over comfort and saying 'Yes!' Yes to loving yourself, yes to being yourself and yes to fearlessly standing up by your community."
—Moudi Sbeity, co-owner Laziz Kitchen

"Pride is a commemoration of years of struggle to get to where we are and a reminder that we still have a long way to go."
—Hillary McDaniel, Utah Pride Festival director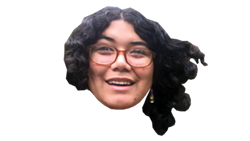 "Pride is the yearly excuse for capitalist logos to change their colors to rainbow, while keeping their homophobic practices the same. It's a party, a riot, an eye roll, a reminder to the world that we exist."
—Mariella Mendoza, badass artivist


"Pride is accepting and loving yourself when others don't think you should."
—Luna Slipstream, drag entertainer, "time traveling space-pirate gypsy-cyborg from 5057"


"Pride to me means a safe place, one of the only times a year I get to feel comfortable in my skin and not worry that being myself won't be accepted."
—Maren Caldwell, organizer Black Lives Matter Utah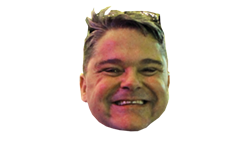 "Pride to me, means to celebrate a variety of peoples, identities and communities. I firmly believe—in the spirit of the South African term ubuntu—that in order for me to have pride in who I am, I have got to be proud and celebrate who other people are. A space like the Pride Center (and Pride Festival and Parade) celebrates who you are and through that celebration, we are able to celebrate ourselves, our accomplishments and our hopes for the future."
—Rob Moolman, Utah Pride Center executive director