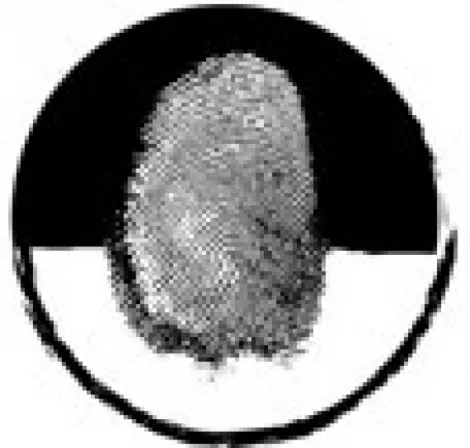 I don't think I'll make it to Greece this year. That's not the end of things as currently I have a group of four young dancers from Aspropyrgos, Greece, staying at my home. They're in town for nearly a week participating in the Bountiful/Davis Summerfest International, an annual cultural exchange that brings dance groups from around the world to Utah. Besides Greece, this year's Summerfest (performances are this Thursday, Friday and Saturday) includes dancers from Costa Rica, India, Israel, Mexico, Mongolia, Romania, Russia (Cossacks and Siberians), South Korea and the home team USA.
On the southern edges of Athens, Aspropygos is just up the road from the village of my grandfather, Megara. They've brought a contingent of nearly 30 dancers, dignitaries and musicians, each being housed with local host families. I hate it when stuff like this happens. I can count on one hand the times I've said or written anything nice about Bountiful. Yet, scores of Bountiful residents open their doors to strangers from all over the globe every year. That's a very Greek thing to do—to express generous hospitality. Now, I have to be nice to Bountiful. Sheez.
In Greece, the word for such expression is filoxenia—friendship to strangers. It's more than ironic to me that the group most clearly expressing filoxenia isn't even Greek; they're mostly Mormon, near as I can tell. That's a pretty deep slap at the Greeks who always like to think they're superior to the local majority in every way, starting with "one true religion." But, the local Greek community, forever dysfunctional, is once again too busy fighting among itself and dreaming about the next Greek Festival cash register to pay attention to an insignificant item that a few of their own patrioti needed beds and blankets.
Some of the dancers actually didn't mind that they weren't staying with Greeks. They said part of the exchange is that they get the chance to see other cultures and learn from them. Yeah, yeah. Party line. By the time they arrived in Bountiful, they'd already spent 12 days in Burley and Rexburg, Idaho. I get the cultural exchange stuff, but they'd eaten mostly hamburgers and pizza for 12 days with nary a dip of skordalia or a lamb chop in sight. And, when one girl asked me if there was a Greek Orthodox church in Salt Lake City and I answered, "Yes," she immediately and expressively did the sign of the cross and thanked God. "Will I see it?" she asked. She nearly fell down when I said yes. I couldn't bear to ask what she endured in Idaho.
One kid, though, Dimitrios Liakos, who is one of the four kids at my home, approached me while wearing his new BYU Idaho T-shirt. I nearly had a Xanax moment. The shirt was a gift from his Rexburg family who couldn't have known that not even the blueberries are blue in my house. Therefore, the first order of business was to go to my closet and give my new roommate a red University of Utah T-shirt. And a BOM—a book of matches. It's been less than 24 hours, but I'm pretty certain that my radical intervention occurred just in time to prevent one more soul from falling into the BYU abyss. At only 15, Dimitrios is too young to understand how close he came to disaster. In time, though, he'll understand, and he'll wake up with the night sweats. I'll never be without a place to stay if I ever need one in Aspropyrgos.
Besides discovering that there's a Greek church here, the group learned they could get a Greek dinner, too. Just not in Bountiful. So, at the drop of a hat, all the host families graciously delivered their newly arrived guests to Aristo's Greek Restaurant on 1300 East. By 7 p.m. Monday night, Aristo's outdoor patio began resembling an Athenian taverna—tables filled with fried smelts, keftedes, salads, olives and a variety of dips, all being washed down with copious amounts of … water. As most of the group are underage, the drinking of wine was fairly limited. Same with the smallish smoking section—a surprise in my book, so maybe the nonsmoking message has finally found an audience in Greece. If so, that's yet another miracle taking place on Greek soil.
Following dinner, one of the dancers, Nikos Kaloudis—a little bit older than the rest and one of those Greeks who give all Greeks a good name by simply being handsome—came up to me and asked if the musicians could play their instruments. I bear no responsibility for whatever happens at Aristo's, so I told him to go ahead. As if rehearsed, and I'm sure it had been a hundred times back in Greece, the umbrellas came down, the tables parted, the musicians started playing and the dancers began the slow, deliberate steps that would soon give way to raucous clapping, high-speed technical steps and the wickedest kicks I've ever seen in a Greek dance by Nikos himself. They danced for the next several hours with some of the hosts joining in, too. Word got out, and a few local Greek kids made it to Aristo's in time to dance as well.
The Greek word for what occured at Aristo's is parea—basically company with a group of friends, often spontaneously. One of the Greeks was asked about it. He told everyone that at his home, it's common to dance, to walk around town after dinner, to hold hands, and to talk to neighbors. We "outsiders" just looked dumbly at each other but we knew what each was thinking: Exactly when did each of us learn how not to like, trust and spend time with each other, let alone strangers?
Send comments to john@slweekly.com.

tttt