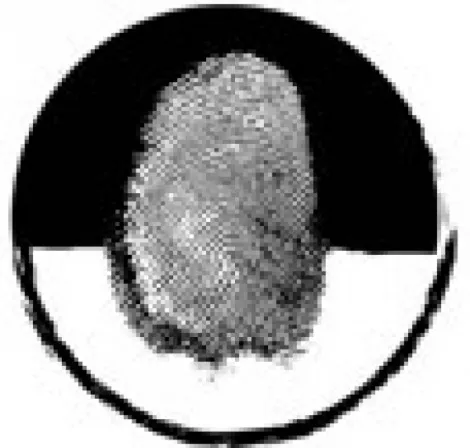 "Can I get my money back for those free tickets I received?"
The above was the opening sentence to an e-mail I received this week from one of the lucky winners of the free BYU football tickets I recently gave away. I had bought, for the second year in a row, season tickets to BYU football home games. I was miffed at certain ticket-selling procedures at the University of Utah, so I sent my money to Provo and bought a pair of Cougar seats out of plain spite. A dyed-in-the-wool Ute fan all of my life, I could never actually use them myself. That would be like a Utah Republican woman voting for Hillary Clinton.
For two years now, I've given the seats away to City Weekly readers. I'm going to keep doing it, too, as I've come to grudgingly accept that all BYU fans aren't jerks and that I don't look that bad in pink after all. Pink is the faded color of my aging Ute attire—shirts, jackets, coats, hats—that I won't be replacing since I won't be sitting in Rice-Eccles stadium anytime soon. I'm a real sucker for the latest in Ute sports paraphernalia. Or was, anyway.
Maybe I should switch to purple. After former Utah football coach Ron McBride was hired as coach at Weber State University, I was invited through some shared acquaintances to play in some fund-raising golf tournaments for his program up in Ogden. I have similar acquaintances at the University of Utah, but they have better sense than to invite me to such fund-raising events at my dear alma mater. They recognize me as the Neanderthal that I am, and one who makes horrible company when among the more desired elites residing on their fund-raising A-List. I'm to that crowd what a reporter is to Sarah Palin: a disease.
We played at the Hill Air Force Base golf course. Besides being the setting for a great golf course, at Hill Field, one is also treated to the scary specter of playing at a nuclear target site if the bad guys ever take aim at us. That would not be a good time to linger over a long putt. And there's nothing quite like getting all lined up for such a putt only to have an F-16 roar by along the nearby runway. I'm pretty sure City Weekly paid for foursomes two years running, and I'm happy to report that it looks like those funds have helped in some small measure because McBride's team is winning this year. Or maybe the money went to beer. I really don't know.
I did get a handsome Weber State windbreaker vest out of the deal one year and a pair golf shoes the next. I may be invited to this weekend's game when the Utes host Weber State. And most likely will kill, depending on Utah coach Kyle Whittingham's sense of fair play and loyalty to his mentor McBride. If you see an apish fellow wearing black golf shoes and a Wildcats hat who is chasing the Jack Daniels mini-bottles falling out of his Weber State vest, say, "Hello." It's me.
But, back to that fellow who asked for a refund on his free tickets. The e-mail was from Magna's famous Bad Bill. He watched as the UCLA Bruins attempted a 0-0 tie against BYU only to see that strategy fail as the UCLA defense yielded 59 points to the Cougars. Did UCLA even try to score? I didn't know, so I asked for insights from freebie-ticket recipient Bad Bill, who sent along the report below. I took the liberty of doing some minor edits and deletes so he wouldn't suffer financially from pissing off with his colorful insults some of the people he likely does business with. I think you'll get the point, though.
From Bad Bill: "I tried to make it a weekend event. I priced renting a Bruins bear-suit costume since I'd have felt pretty foolish with nothing to cheer about all afternoon. I worked at the office in Provo on Friday and took in the bar scene. Center Street was happenin'! The locals were all hopped up on sugar from the ice cream parlors while I resorted to the private clubs, getting temp memberships at the ABG and the Atchafalaya which are nearly across from the Temple. ABG is a somewhat mellow place, sometimes there's a band, but not that night. The Atchafalaya is named after a region in Louisiana and was cookin'. Lots of hot, bad bitches.
"I slept on the office floor and woke up at 10 a.m. for the opening of the Provo liquor store, which nobody could tell me the location to. Being resourceful, as most Magna men are, I found it. It's only 6.6 blocks from the BYU campus.
"The most unusual thing I discovered was women's rugby. BYU has a women's rugby team! While walking the campus Friday evening, I watched them push the blocking sled and do the hit, lift and drive drill without pads. Cool, way cool!
"I guess there was a football game on Saturday. I had planned to write a synopsis of the game prior to sitting in that stadium and listening to that crowd. There wasn't much noteworthy to cheer about until I found the Jell-O tailgate area. While heavily consuming pocket rockets of Cuervo and Jäger, I watched a little of the USC/Ohio State game on an RV satellite system. Then I just staggered back to the office and licked my emotional wounds."
Thanks, Bad Bill. Your pain is duly noted. Next year, I'll send a check to your favorite Magna bar. You can set up some rounds and you can write your dispatch from there. In peace.