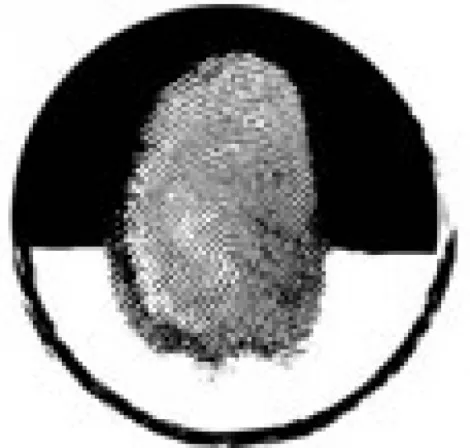 Yeah, I know. I can read our comment boards, too.
City Weekly
is fish wrap.
City Weekly
makes good bird-cage liner.
City Weekly
has no influence, so Jim Matheson shouldn't talk to us, anyway.
City Weekly
needs to be punished for being mean to Matheson.
City Weekly
is a rag.
City Weekly
isn't a real newspaper and real journalists don't work here.
City Weekly
is free—otherwise, no one would read it. Yadda, yadda, yadda. n
Other than the yadda, yadda, the above is a synopsis of what some readers said in response Holly Mullen's column "Matheson the Miffed," [Dec. 25, City Weekly] in which she called out "representative" Jim Matheson for not talking to City Weekly reporters in over three years. Those people think Matheson's God rating is an exact inverse of our Satan-in-newsprint rating.
n
Nearly everyone got it wrong, though. One who came close to getting it was "ttstark," one of my own harshest critics, who began his or her online critique by saying, "If I owned or worked at City Weekly, I'd consider Matheson's boycott a badge of honor. As far as I'm concerned, he's a non-entity. He certainly is not a Democrat and, by boycotting the Democratic convention and Obama's nomination, he is a racist. I have been a party member all my adult life. But I've never voted for Matheson who is supposed to represent me. Utah would do well to get rid of him." Outside of the racist jab, well written, "tt"!
n
The issues between the "representative" and this newspaper pre-date Holly Mullen's tenure at City Weekly. They begin with me.
n
In 2000, Jim Matheson was a political waif banking on his family's good name and the Democrats of Salt Lake County to propel him into Utah's 2nd Congressional District seat. Republicans in the Utah House and Senate had previously divvied up Salt Lake County into three pieces, and gave a piece to each of the three otherwise safely Republican districts.
n
Matheson was given no more than even odds to win the race. I was firmly in his corner. I'm sure the ads he ran in City Weekly—the paper with no influence—were paid at pennies on the dollar. I also granted the Matheson campaign permission to use our office after hours in order to phone bank for him. In hindsight, I should not have granted that access to him and haven't for any other politician.
n
That election pitted Matheson against Derek Smith, who staked his own millions against Matheson's paltry election fund. Smith was running a dirty campaign. I wrote an editorial against his tactics that some leaders of the Democratic Party considered a turning point in the tight race for Matheson's sliver of Salt Lake County. Matheson had another close race in 2002 against John Swallow and I again editorialized for Matheson:
n
"Jim Matheson is going to get my vote, though. Not that he's done a whiz-bang job. I cringe when I hear him invoke the name George W. Bush. But Matheson has done nothing to warrant his ouster after just one term. He's been a fair and able representative for Utah, and there's nothing cliché about his own résumé. He's a man who is part of Utah's urban cloth, a cloth knitted firmly with his own, deep southern-Utah roots. He's a Democrat and a Mormon—the latter a fact never revealed for political expediency (hello, Chris Cannon), just simple part and parcel of who he is.
n
"I've met his mother and his late father. Nice folks. I've never met Jim Matheson, but most assuredly, I will support him, if for no other reason than the Republicans tried to screw him out of his seat via some of the most heinous district gerrymandering ever."
n
Things changed. By 2004, Matheson was ever more shifting his persona to that of a Blue Dog Democrat—that coalition of moderate Democrats who repeatedly sided with the policies of President Bush, first and foremost with their support of the Iraq War. By the way, here's what Matheson says about Iraq (from his Website to which this paper's editorial staff has been referred for his "comments"): "He [Matheson] has called for a new approach to the situation in Iraq and for the pursuit of a comprehensive strategy for success." Yo. Jim. And that "new approach" is what again? Oh, yeah. We can't ask.
n
For me, though, the tipping point came when he lent his support to a constitutional amendment to ban gay marriages. If anyone wondered if Matheson felt secure in his rural Utah House seat and that Salt Lake County's Democrats were his plowboys, that was the proof. In response to his position, I wrote this in March 2004: "So, as the Jazz headed to the showers, I scanned the crowd. I was looking for Jim Matheson, my current representative in the U.S. Congress where a federal constitutional amendment banning gay marriage is being touted. Matheson supports such an amendment. Not even Hatch and Bennett support changing the Constitution! Here's my message to Jim: You can kiss the support of this paper goodbye. You quit dancing with the ones that brung ya long ago—if I wanted a yahoo, I would have supported John Swallow. Being a cross-dribbler is good on the basketball court, but not in politics. Too many fouls, Jim. You have just fouled out."
n
I looked at the Jim Matheson Website today. You can find his "positions" on many topics there, but nary a word about gay marriage or civil unions. Given the recent to-do locally regarding a Mormon-bashing gay boycott of Utah after Prop 8 passed in California, I wonder how many gays voted for Matheson this year.
n
I didn't vote for Matheson in 2004 and haven't since. I've never asked the readers to follow suit. They can make up their own minds. Matheson's press aide, Alyson Heyrend (who treated me like a dog the night Matheson was first elected) told Holly Mullen my comments are "snarky." Guilty as charged. Yet, the former TV teleprompter reader Heyrend, won't separate my snark from a reporter's right to ask questions and a reader's right to know. She shelters Matheson from our reporters, though not a one of our award-winning staff has ever been unduly unfair to Matheson.
n
It gets worse. In 2004, City Weekly ran an election issue that featured now-Gov. Jon Huntsman Jr. sipping milk at Burt's Tiki Lounge. All candidates were given simple questions via e-mail to respond to. Scott Matheson, Huntsman's Democratic opponent (and Jim's brother), declined to participate and we ran white space where his comments should have appeared. At the Huntsman inaugural, a close associate of City Weekly's asked Scott Matheson, who attended, why he punked City Weekly. He told our associate "it was a staff decision" and that "it was a mistake" he regretted. Alyson, did your bitterness influence Scott's staff? If so, was your phony act of putting us in our place worth it?
n
That's just fine, though. I like the sound of "Gov. Jon Huntsman." And I'll like whoever runs against Jim Matheson in the future, possibly Rocky Anderson—especially if Utah gets its 4th Congressional seat. I was over-the-top "snarky" with Rocky for years, but he never retaliated against City Weekly by crawling into a hole and not talking to our reporters—that would be the Deseret News. Small potatoes. But let the record speak.
n
From GovTrack.us: "Jim Matheson has sponsored 41 bills since Jan. 3, 2001, of which 34 haven't made it out of committee and 0 were successfully enacted." Yes, let's be fair—he has a nice smile and votes an awful lot.
n
Matheson makes the news by falsely donating his annual pay raises to charity, while keeping the prior year's raise. With that record, he should donate the whole damned barrel.
n
(Not) According to Jim: It's been 174 weeks since Rep. Jim Matheson spoke to City Weekly.
n