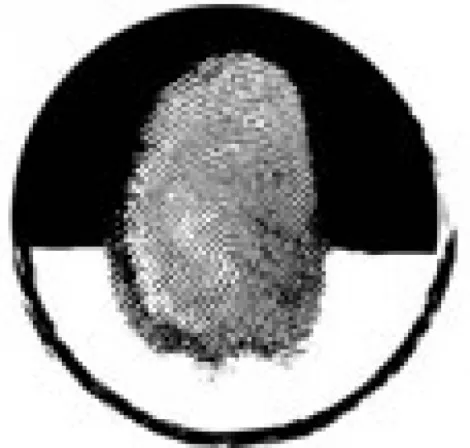 I lit my University of Utah football victory cigar before breakfast on Friday morning, Jan. 2. The Utes wouldn't wallop Alabama for another eight hours or so, but the sweet smell of success emanating from
The Cigar Factory
on New Orleans' Decatur Street was just too tempting. I walked past several people skillfully rolling cigars and into a humidor where a nice fellow suggested my best option would be a handsome $30 Corona. I told him that an $8 job on the bottom shelf would do just fine.
I don't know a thing about cigars. I asked the female cashier the difference between my humidor cigar and the cheaper ones in glass jugs in counter displays. "Well, for starters, you don't have to cut these," she said. "You just lick 'em, stick 'em in your mouth and start sucking." I told her my mistress doesn't even talk to me like that. She said she wasn't my mistress and picked a cigar from the jar. She powered up some kind of torch lighter, held my hand and lit what I am sure, given her experience, was the correct end of the cigar. "Welcome to New Orleans," she said.
Welcome, indeed.
I don't think I made it another block up the street before I tossed my little friend. I really do love the smell of a cigar—before it's lit—but I never got the hang of smoking them. Just the same, in those few steps I had the pleasure of looking cocky and confident before the many Alabama fans also walking along Decatur on Friday. I told one of them I was enjoying the Ute win. He told me to wait till game time. I said I couldn't wait. He said Utah just played little girls this year. I told him the only girls we played were the ones from BYU, and they were pretty good. He said Alabama would kick Utah's ass. I said please, oh please, go easy on us. Then, the geographically challenged Alabama fan really laid it on me:
"Whatsa Ute?" he asked.
He was dressed sort of preppy like nearly all the other Alabama fans, but I swear, when he said, "Whatsa Ute?" all I could see was ZZ Top. I saw Jeff Foxworthy getting beat by fifth graders. He had a Central Grocery Market sack in his hand, a sack that I guess held his daily muffaletta sandwich. I like muffalettas, too, but the way he held his sack, I imagined him carrying a banjo, not lunch. Right then, I saw every stereotypical dumb Southern-cracker hick I ever imagined. And then some.
"That's what we call Utah for short," I told him.
"Well, that's dumb," he said. "We're gonna whup you no matter what you are."
I'd been asked "Whatsa Ute" about 20 times by Friday morning—and I got to New Orleans late Thursday night! I'd hear it all day long up to game time. On Royal Street. On Bourbon Street. On Iberville. On Canal. I even heard it in the Bourbon Cowboy bar, the unofficial home for Utah fans. Lumpy's and Fiddler's Elbow had set up their stead there and sometimes a wayward Alabama fan wandered in. Sucka!
Utah already owned Bourbon Street, and we were laying claim to the rest of New Orleans, too. The locals were on our side, since they're basically all LSU fans, mortal enemies of Alabama who became even more spiteful when former LSU coach Nick Saban took the Alabama job. The LSU folks wanted us to beat Alabama—the enemy of my enemy is my friend. I told them not to worry, that we already had.
I was hoarse by the time our group left the Bourbon Cowboy for the Superdome, a mile away or so. I saw Ken from Lumpy's. He lost his voice the day prior. That mile walk was a raucous funfest. Just before we left Bourbon Cowboy, two of our scouts, Alan and Clyde, returned with a nice surprise. They found a scalper and sold the tickets we bought here on the University of Utah site and upgraded us to some better seats.
We were not only better off, we had the best seats in the house, bar none. Fifty yard line, mid-dome. One row behind us sat a past president of the Sugar Bowl. Nice man. Surrounding us were other Sugar Bowl and BCS officials or their families, most of whom were Alabama fans but far different from those crawling the French Quarter. I decided to win them over with small talk. "Whatsa Ute? Why, according to The New York Times' crossword puzzle, that name comes from a Siouxan tribe residing in northeastern Utah, and they graciously allow Utah to use their proud name."
"Your offensive guard is always on his back—you're trying to trick us, aren't you?"
"Oh, no. Not true. The U.S. border is not the Mississippi River, ma'am."
"You poor things have never seen Polynesians play football, have you?"
"Do you still play basketball in here? We're going to need 3 digits before this is over." And then it really was over, Utah kicking total butt in the best football game I've ever seen. The LSU folks around us couldn't thank us enough.
The Alabama folks became wise and humble. Not counting the jackass who kept flipping me the bird and tossing popcorn at us. He left early. Back on Bourbon Street, most Alabama fans nodded, said, "Good game," and kept on walking. One guy came up to me, and I expected to hear the "Whatsa Ute" thing yet again. Instead, he said, "I came to New Orleans to see a great team play football. The great team turned out to be Utah, not the Tide."
As he walked away, I asked one of my friends, "Whatsa Tide?