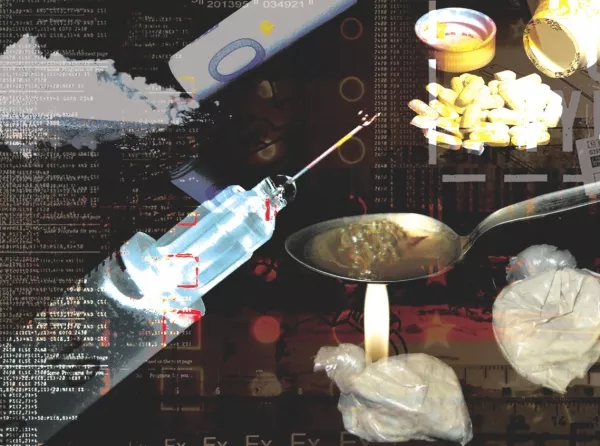 Sometimes, doing the right thing can still mean getting locked up—at least in the case of reporting drug overdoses. People who are under the influence of drugs or in the possession of narcotics at the time police respond to a 911 call seeking help for someone overdosing can be charged and possibly prosecuted. Zach Baker, head of Salt Lake Community College's Students for a Sensible Drug Policy club, says Utah law needs to be changed to protect lives at the point when an overdose means someone's wrong decision to not report an overdose is at risk of becoming a fatal decision.

"By the time the [overdose] happens, it's no longer about the circumstances that brought them to this," Baker says. "This is really just trying to help save some lives."

Baker's club rallies students to help fight the "war on drugs," a disastrous set of drug policies in the country. To that end, he's enlisted the help of lawmakers to work on a bill for the 2014 session that will allow people to avoid prosecution for minor drug-related crimes that are discovered in the course of them seeking medical assistance. It's an idea that's catching on in a number of states across the country and has some initial support from Sen. Curtis Bramble, R-Provo—but it's also one that won't please everyone, cautions some in law enforcement, as the family of those who die in overdoses may want to see charges brought against those who passed the pills.

Baker says "Good Samaritan" laws like the one he's pushing recognizes the simple truth that people make mistakes, and when it comes to medical emergencies that result from drug overdoses, they shouldn't have any "hesitation" over doing the right thing and calling for help. His chapter is part of the larger, international Students for Sensible Drug Policy organization. According to the SSDP umbrella organization's database, 21 states have different versions of this law, and 186 schools have similar campus policies. Recently, Republican New Jersey Gov. Chris Christie signed a similar bill into law in that state. He was joined at a press conference for the signing by those who have had family members suffer from drug overdoses, including singer Jon Bon Jovi.

In 2012, Republican Indiana state legislator Jim Merritt passed a bill offering immunity for certain alcohol-related offenses, called the "Indiana Lifeline" bill. For users to receive immunity from prosecution, offenders have to enroll in a mandatory diversion program.

Bramble, who passed Senate Bill 233 in the 2013 session based in part on the Indiana legislation, says he's been approached by Baker's group and looks forward to potentially carrying the bill in the Senate, while Rep. Carol Moss, D-Holladay, is expected to introduce the bill in the House.

Bramble says the new bill would present different challenges than the one he passed in 2013, which focused on alcohol, but he sees the principle as the same.

"We've had in Utah several instances where a companion or friend has left someone behind that has overdosed because they were concerned about the legal ramifications," Bramble says. "That's true whether it's an alcohol-induced problem or a drug-induced problem." Bramble's 2013 bill easily cleared both houses, and he hopes this new bill will also enjoy similar success in the 2014 session. He says it's a bill that's easy to support.

"There is not an argument out there that says the rule of law should be upheld even though it costs someone their life," Bramble says.

Salt Lake City Police Detective Mike Hamideh, who worked the homicide beat for four years investigating intentional and unintentional homicides, says the one killer that seems to keep getting away with it is accidental overdoses, especially the "epidemic" of prescription-drug overdoses. While Hamideh says he can't speak to the specifics of "Good Samaritan" laws like the one Baker is proposing, he says that police and emergency responders always prioritize the life and safety of those involved in overdoses over anything else.

But Hamideh also acknowledges that police do have to collect facts when investigating overdoses, and that effort may lead to charges filed against those who called for help.

Hamideh didn't speak against the bill idea but did note there is a balancing act when it comes to overdoses.
While offering immunity to those involved may help more people come forward, Hamideh says the proposed law doesn't take into consideration the relatives of an overdose victim who may want to press charges against someone for sharing or selling drugs to the victim.

"You have loved ones [who] want to make sure that justice is done," Hamideh says. "There is due process for their loved ones that has to be considered."

Still, Hamideh says, even if the law isn't passed, people need to understand that if they fully cooperate with police, it can only help their chances of avoiding prosecution. Hamideh recalls an investigation where a person had dialed 911 and tried to revive their friend who was experiencing an overdose. Ultimately, the overdose victim died. Hamideh had to refer evidence to prosecutors, but because the person had cooperated with police, the prosecutors dropped the charges.

"In my experience, you don't go wrong for doing right," Hamideh says.

For Baker, such a bill would not only save lives but offer a lifeline to help addicts survive an overdose and also get a second chance for recovery, treatment and redemption. "If they don't get out of this, they won't recover," Baker says. "It's helping people get help."

Salt Lake City Community College's Students for a Sensible Drug Policy will be talking about their efforts and hosting a free film screening of The House I Live In, a Sundance 2013 documentary on the war on drugs, at the Salt Lake City Main Library (210 E. 400 South) on Monday, May 20, from 6 to 9 p.m. The screening will include a panel discussion including former Salt Lake City Mayor Rocky Anderson and retired narcotics officer Dave Doddridge.
Twitter: @EricSPeterson