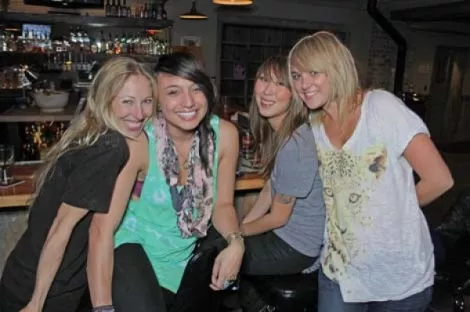 Pumpkin Pie Shooters At Jam
SLC's Marmalade district gets very festive each year around this time and Club Jam (751 N. 300 West) is adding some spice to the area with drink and revelry. As usual, you can grab the Orange Creamsicles or $5 Long Islands if you need to imagine you're not in the freezing cold, or try the new pumpkin-pie shot if you want to cozy up to the season with the cutest (male) bartenders in town.
Patron Thursdays: A Tony Time
Patron Tequila is one of the best sipping tequilas around, and Tony's Bar (3615 S. 1300 East) has made a glass super affordable at only $3, along with Patron's German cousin—Jagermeister—on Patron Thursdays. Also, check out DJ Bentley as he plays the music that has made him such a popular DJ in the area.
Rye Rye @ W.
M.I.A.'s prodigy, the well-named Rye Rye, is coming to W Lounge (358 S. West Temple) for an amazing dance party Thursday, Dec. 9. This hot young thing's style is hard to explain and best understood on the dance floor. See what the fuss is regarding her new, as-yet-unreleased album as she performs tracks produced by some of the best up-and-coming producers in the dance biz. Get there early to check out local spinstress and G-Elect artist Chic Bangs when she opens the show.
Beck's Best: The Old Yellowstone Garage
If a bar is cool enough for a band like Spindrift to drop into for a free performance, as they did a few weeks ago at The Old Yellowstone Garage, it must be worth a second glance. Take your own second look at the former Club Jimax (1199 Beck St.).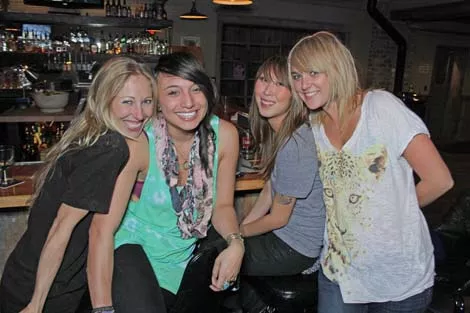 The Old Yellowstone Garage Hot Shots:
1. Nate Sandberg, Steve Oh
2. Ben Gustafson
3. Lindey Workman, Karamea Puriri, Jenny Hong, Annie Jarman
We want to keep Utah up to speed on local nightlife. Submit tips about club openings, closures, remodels, special events, drink recipes and noteworthy changes to comments@cityweekly.net.