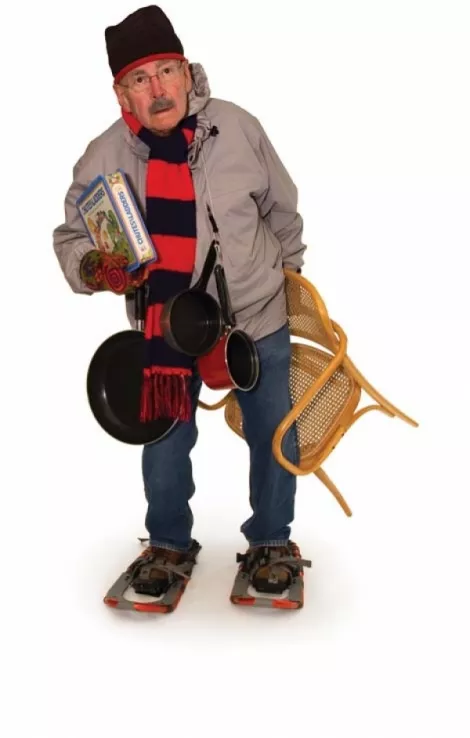 Roger (David Phillips, pictured) is a nerd, even by the standards of retired English teachers. He composes poetry for his wife, Francie (Dee Macaluso), and revels in his personal narrative of how they met more than 50 years before. He's not good with a Wii-mote, and has a detailed plan for his own funeral—unless he ends up opting for the cryogenics he's been idly researching online.
At least, that's what we learn about him in the opening minutes of Elaine Jarvik's new play. Later we learn that he loves his house and will not abide the encroaching developers hoping to tear it down for their New Urban walkable community. It's not the walls or the yard he's attached to, but the memories; he's a sentimental man who can't throw out a typewriter or the family Chutes & Ladders game that's been hiding in a closet for decades.
He's not exciting, yet he's a full-formed character. The script doesn't rely on easy tropes, instead creating a familiar archetype out of original and believable pieces, including repeated playful dream sequences that remind us that even a boring old man has an active internal life.
It's worth noting that the performance I attended was in no way negatively impacted by a cast change that brought Barb Gandy to the stage with script in hand in a last-minute cast change due to a medical emergency. She was excellent, and the cast as a whole took it in stride. Troupers all around in a production well worth checking out.
Pygmalion Theatre Company: The Coming Ice Age @ Rose Wagner Black Box Theatre, 138 W. 300 South, 801-355-2787, through Nov. 6, $20. PygmalionProductions.org