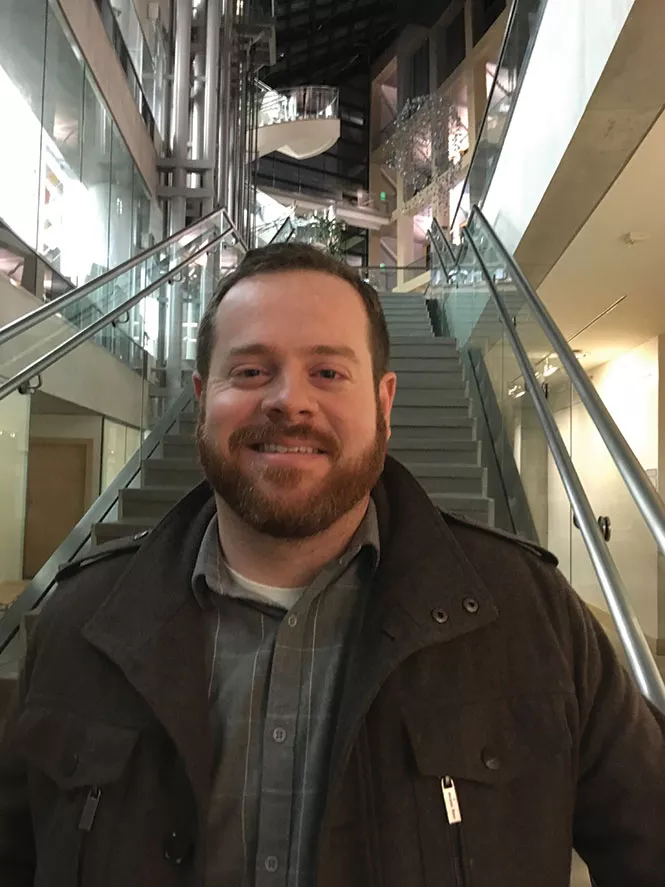 The most vigorous Shakespeare troupe in Utah is probably an intimate all-volunteer nonprofit you've never heard of, appropriately named the Grassroots Shakespeare Company. The company, which performs multiple plays each year, is gearing up for a production of King Lear. It will be performed at the Masonic Temple at 650 E. South Temple in January 2017, as well as another yet-to-be-announced location. Dave Mortensen, director of development for the company, recently spoke with City Weekly at Salt Lake City's downtown library before a casting meeting.
Is it true Grassroots performs more Shakespeare plays than any other group in the state?
Well, we perform two shows in the summer that tour. We remount a third show during the summer from the previous season, so that's three [in the summer]. And a Halloween show, a winter show, and Romeo and Juliet every Valentine's Day. So six plays each year.
What can someone expect to see at your performance?
Shakespeare unlike you've seen it anywhere else. Our company strives to perform Shakespeare a lot like he did it in his day where it was more of a mixture of a rock concert and play. It was a huge event for the community. It's not something you go to to be bored; it's where you definitely go to to be entertained and moved. And so we often incorporate local bands with performances at the beginnings. The shows are fast-paced and interactive.
Interactive as in breaking the fourth wall?
Yeah. The actors are right there in front of you. They're not going to ignore you in the audience. You're part of the show. We're not going to pull you up on stage, but if they ask a question in their dialogue, the audience is encouraged to answer the question as well.
This is a grassroots organization. How does that work?
It's an ensemble-based group. One thing that is interesting is that when we hold auditions, when we bring actors in for call-backs they perform for each other, and they give each other notes because we don't have a director in our shows. And from that interaction, everyone that attended call-backs votes for who they think should be in the company. It is a self-selecting company. Then everyone goes in and they don't know what role they're going to play. Tonight they're going to read the script for the first time together, and then they'll be voting on who should be in each role. The rehearsal process is a two-week process before the show gets up on its feet in front of an audience. Again there is no director guiding how the show's going to be. The actors themselves are creating the show. In Shakespeare's day, the actors would get together the morning of to practice some of the scenes, like the fights.
How is this company unique for an actor?
In Shakespeare's day, men played all the roles. In that same spirit, any of the roles are up to be played by men or women. We don't change the gender of the characters, but the actors can be playing a different gender. Also, this company is 11 members and many of them will be playing multiple roles.