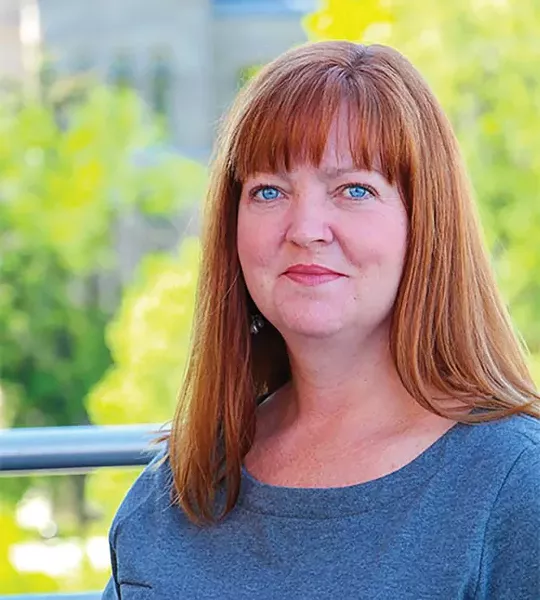 Alison Einerson has been director of the Downtown Farmers Market at Pioneer Park since 2012. We asked her for some of her perspectives on how the year-round gathering fits into the local dining scene.
What is the most significant change or evolution you've seen in the Farmers Market over the past several years?
It really has become the place to see what is happening in the food world—what the trends are going to be. It's still about farmers and it's still about agriculture. But it's really a lot more about where the food world is trending, and what people who are fascinated about the culinary world are looking to do next. It might be new, interesting vegetables or heirloom vegetables that people are just re-discovering or ginger beer or kombucha or fermented foods, which is very big right now.
How do you think the Farmers Market fits into the growth of "foodie culture" in Salt Lake City?
We are ground zero for what is new and interesting. We have buyers from Harmons and Whole Foods coming to see what's next. And we're very proud of our ability to cultivate even ideas like fermenting that are thousands of years old, but with interesting twists [and] ways for Jane and Joe to want to buy them.
Are you aware of local chefs/restaurants finding their ingredients at the Farmers Market?
Yes, absolutely. A lot of them. On any given Saturday, you'll see Jerry Leidtke from Tin Angel traipsing through the park; of course, his restaurant is right there. You'll see them all, and we invite them to do demos and teach classes.
What are some of the ways that the Farmers Market helps educate visitors about what's happening in the food world?
We have demos and events at the market and throughout the year, such as our "Power of Produce" program for kids. Kids of all ages can stop by the P.O.P. booth and complete an produce-based activity, such as a coloring page or a tasting, and then they get free P.O.P. bucks (worth $2 each) to go buy fresh produce from a farmer. They can buy whatever they want, from berries to carrots and so on. We also host "Taste the Market" events at our Education Station, where patrons can sample products from around the market in one convenient place. We are a founding partner of Utah Eat Local Week, which educates people about the importance of eating locally year-round and teaches people about the bounty of food grown, raised and produced in [the state].
When you're walking around a farmers market yourself, what can you not resist picking up?
It depends on the season. If it's the first of spring, I'm doing cheese. The breads, because there are so many great bread vendors. Definitely noodles. All the prepared foods, because you only get to enjoy it during the summer.