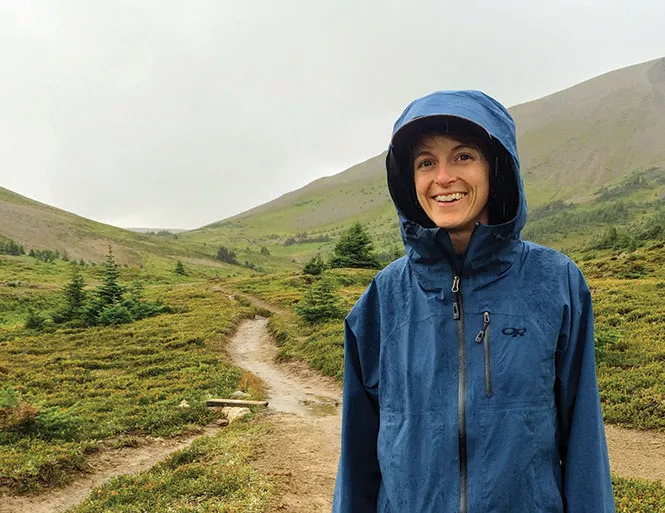 Addison Odom's first career as a photographer-writer morphed into teaching high school visual arts in Memphis, Tenn., and now she helps save the world here in Utah through wilderness therapy after a brief stint as an organic farmer.
What began your transformation from artist to educator?
I had grown up on what had been my grandparent's farm in Illinois, although, by that time, my dad had moved into construction. In addition to photography, I've published short stories and poems in literary magazines. Today, I am writing a mystery novel. I moved to Memphis and, due to a grant, I was offered an inner-city school visual arts teaching position. I had 435 students, textbooks that dated back to the 1950s and no teaching experience. It was occasionally terrifying, but I did it for seven years and found it gratifying to show them things they had never seen before, especially when we took hikes into the woods in small groups.
But then you moved on?
Yes. I got my MS in teaching, packed up the truck and moved to southern Oregon where I took an outdoor job farming. Have you ever heard of WOOF-ing? It's World Wide Organic Farming. Mushroom farming is really hard work, but it is so rewarding. I didn't say I have a green thumb, but I just enjoy it. Teaching is what I am really good at. It's demanding and takes a lot of skill.
What caused you to move to Utah?
I took three months off for a series of conservation trips up and down the West Coast, living out of my car, then headed back East where a friend told me about a wilderness therapy organization in Utah that might be able to use me. I did the tryout and got hired three years ago as a field guide for hiking, biking and climbing. It felt great doing therapy work outdoors with kids and seeing real change happen to them in a short time. Since then, I moved up to become academic coordinator. I enjoy it.
Any thoughts for the future?
I would love to design a qualitative and quantitative assessment for classrooms. I've had two job offers, but Utah pays teachers with a master of science degree less than Memphis paid with a bachelor's. Former teachers have told me that they make more working at Kohl's than in the classroom.
What do you do when not working?
I've transformed my truck into real living space and travel as much as possible with my partner Rachelle and dog Margo. We're thinking about converting our Sugar House garage and backyard into a community urban dining space. The idea is in its infancy.