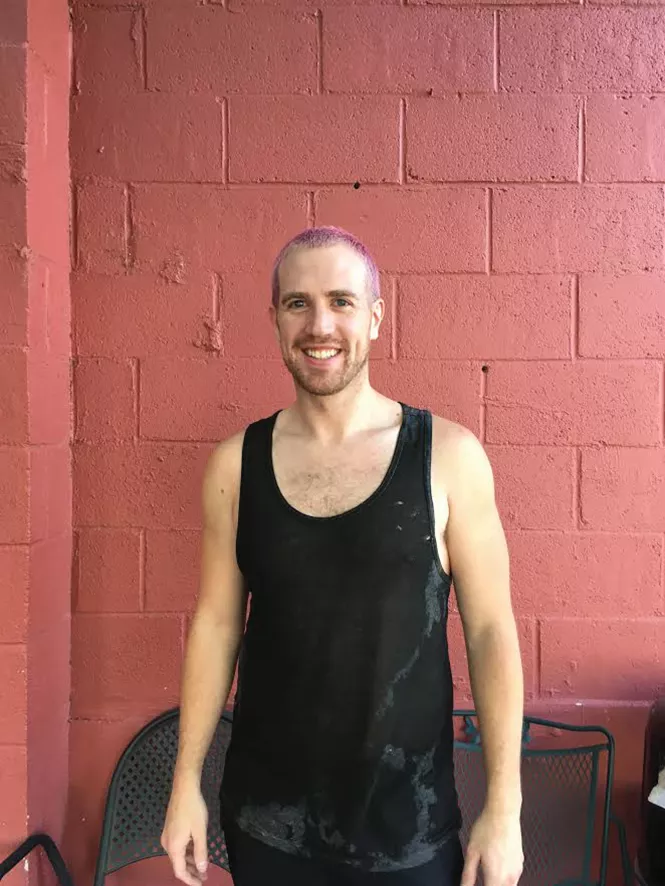 Leave it to the storytellers to destigmatize sex. At least that's one of the ideas behind a quarterly Tea Party: Sexy Storytelling event, according to founder Benjamin Holdaway. The night of intimate storytelling is meant to entertain, provide a safe venue where people can share their stories about love and sex and ultimately build a community. A cocktail hour for the next Tea Party begins at 7 p.m. Friday, June 16, at JenkStars Center for Arts & Sustainable Living (193 W. 2100 South). For ticket information, visit facebook.com/teapartyslc. All proceeds after costs go to supporting services for people living with HIV, as well as HIV and STI prevention and health care access programs.
The Tea Party, that's a name people have different associations with. Tell me about the name.
It's the 'Tea Party: Sexy Storytelling.' We chose that because we were referencing Paris Is Burning, which is a classic and iconic queer history film about the drag scene and the queer scene in New York City. For those familiar with Paris Is Burning or who watch RuPaul's Drag Race now, you know that 'spilling the tea' means to tell the truth. So the Tea Party is about telling the truth about your life or your story. Sometimes I like to say, 'All tea, no shade.' Shade is when you talk shit on someone, basically; we want all tea, no shade.
Are there rules for a story?
The rules are these: The story has to be about you. That's where a lot of the power of the story comes from. The second is stories should have a start, middle and end. Tell your story a couple times and make sure it has those things. Try to be on theme. We're not going to throw anyone off the stage, but try to be on theme. And stay within five minutes.
What are the themes?
The theme for the first one was 'Firsts.' So first love, first kiss, first sex, first kink. This time we're doing 'Secrets.' There are so many secrets around sex, so it could be as simple as a secret crush or a secret romance or a secret love that you have—requited or unrequited. Or it could be the down-low hookup or the secret fantasy you've never told anyone.
Salt Lake, it turns out, is a good storytelling city. We have The Bee: True Stories From the Hive. How is your event different?
Our event is different because, every single time, it's about sex. Before I did this, I met with Giuliana [Serena, The Bee co-founder,] and said, 'I want to work together, I want to be collaborative, because I think there are so many stories to tell and so many audiences.' But I think it's important to talk about sex. That's how we're different. Every single time, we'll be talking about sex.
Who are telling the stories?
The storytellers are the audience members. We don't curate anything. You come, and if you want to tell a story, you put your name in the teapot. We draw out 10 names randomly throughout the night, and they tell a five-minute story. What matters to me is giving people an opportunity to take ownership over a story and put words to something that has happened in their sexual lives and put that out to an audience who listens without judgment. We have gay storytellers, we have bi storytellers and we have straight storytellers. And [at the inaugural event] we had winners in all categories.
Is it a competition?
We have 'Brewmasters,' who are our three favorite stories of the night that people vote for: Our sexiest story, our most honest story and our funniest story.
What was the idea behind the Tea Party?
How this came to be is I was working in public-health information, and people don't want to come to a class on chlamydia. Or there will be a bunch of people who are public-health majors who talk about trends in epidemiology. That's not who needs to hear those stories, I think.