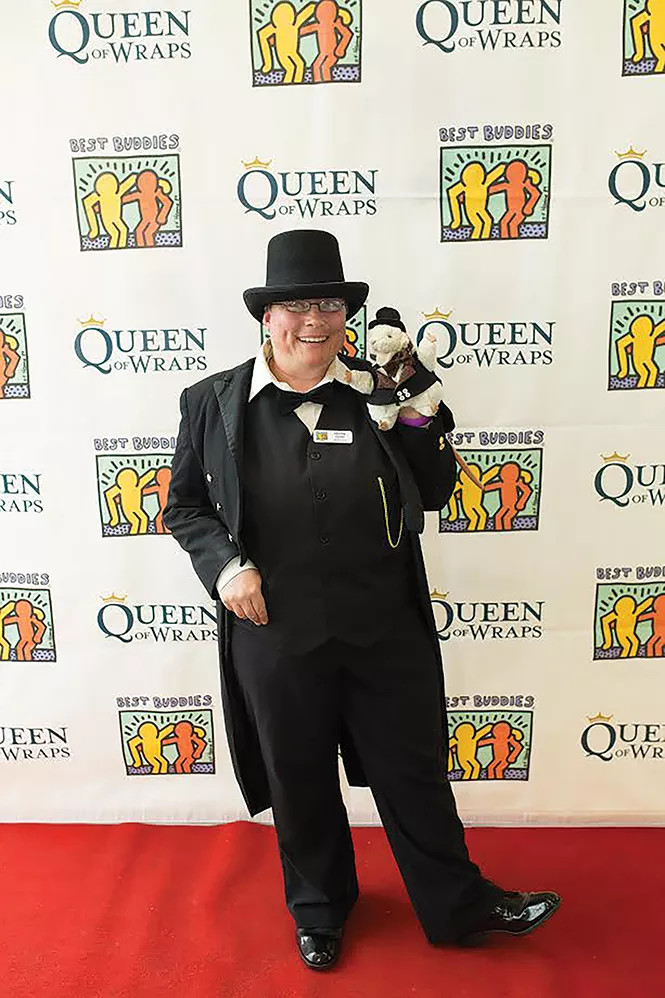 Matchmaking isn't confined to a bygone era or the musical Fiddler on the Roof. So says Donna Marie Gunn, an "ambassador" with Best Buddies of Utah, which pairs special-needs individuals with high school and college students. We caught up with the ebullient Gunn and her constant companion, a well-worn hand puppet named Willard.
Didn't a Kennedy family member organize Best Buddies?
Anthony Kennedy Shriver—son of the late founder of Special Olympics Eunice Kennedy Shriver—founded Best Buddies in 1989 at the University of Miami. Fact was that athletes who were in Special Olympics didn't have friends to show their medals to, and it made them feel left out. Anthony's concept was that, if a normal person without a disability was able to befriend the athlete and have a one-on-one connection, it would make them feel more appreciated and accepted.
You have chapters in schools, correct?
We have many chapters in high schools and some colleges including the University of Utah, Utah State University and BYU. BYU has the largest delegation.
Can members of the general public participate?
Right now, it's limited to high schools and colleges. I'm hoping for a citizen chapter in the near future, but that requires funding and support on the national level.
Do you conduct background checks?
Yes. Best Buddies is authorized to do background checks for the safety of participants. It keeps us safe knowing that we can enjoy Best Buddies without having issues.
Are these pairings supervised?
No. Participants have an independent system in which the trust factor is highly maintained.
How many pairs are in Utah?
That's a tricky question. I believe we have over 200 participants statewide.
What are Best Buddies expected to do?
Each high school and college participant has a record sheet for making notes on the various activities so that the Best Buddies international program in Miami can use it in reports.
Do you have any upcoming events?
The Best Buddies Friendship Walk will be Saturday, Oct. 7, at Veterans Memorial Park in West Jordan. Teams can register at bestbuddiesfriendshipwalk.org/utah. There'll be many activities for young and old. And, yes, the general public is invited.
Tell me about your companion, Willard.
Willard Thaddeus Mouse has been a huge help to me for nearly eight years. He's a mouse who loves to meet people and bring a little fun to young and old. He even has his own Facebook page called Willard's Corner. He mostly loves karaoke and making people happy.