It was 1968 and public radio mogul-to-be Blair Feulner, then 16, was no longer welcome at Olympus High School. He had upset the principal by reporting on a sex scandal between two members of student government in the underground newspaper he began putting out that year—and ended up heading to the University of Utah a year early after Olympus kicked him out.

"They were gonna get rid of me, and I said, 'I don't think you can do that. There's such a thing as the First Amendment,'" Feulner said.

Fast-forward to July 15, 2008. A staffer for KPCW 91.9 FM, the Park City public radio station Feulner founded in 1980, was walking into the station just as Feulner was walking out. Feulner had just made an announcement that stunned the station staff and listening audience: He was leaving KPCW on sabbatical and might or might not return.

The staffer asked Feulner, "Well, what does that mean?"

"He just said something like, 'That's my last time on the air,'" former KPCW general manager Tina Quayle said. "Everybody's mouths were just simply hanging open."
It had been a tense few months around KPCW. Feulner had been negotiating his employment contract with the board of directors for the station's licensee, Community Wireless, since April, after he had brought in a general manager the previous fall to take over some of his duties at the station. "I had promised my wife that I was going to go part-time and just do news—which is the reason I started the station in the first place," Feulner said. "Frankly, I was tired of spending 90 percent of my time on personnel and fund-raising."

Community Wireless board chairman Bill Mullen refused to explain where the negotiations with Feulner had broken down, describing it as a private personnel matter. But, Feulner said, the last contract the board had offered him stipulated that he not talk to the press about Community Wireless, KPCW, or Community Wireless's former station in Salt Lake City, KCPW 88.3 FM. Feulner believes the board didn't want him to disclose to the press disagreements he'd had with the board since turning day-today operations over to it in January. Since then, he'd butted heads with board members when he told them he disagreed with some of their decisions, he said.
"It didn't have anything to do with money or anything to do with working hours or anything like that; in fact, they were offering me more money than what I'd asked for," Feulner said. "It was just the notion of being gagged. I'd spent my life fighting for everybody else's First Amendment rights. I just couldn't handle that." In his letter of resignation, Feulner told the board he wouldn't talk to the press—but he has broken his silence partly because one member of the board (whom he wouldn't name) made what he felt were inaccurate public statements.

Former board member David Simmons also cited "issues" between Feulner and the board over operations of KPCW, and of Salt Lake City station KCPW—which the licensee announced it would sell in February 2008. The board confirmed Feulner's resignation in a statement issued two weeks after his final broadcast, but Mullen described the final sign-off itself as a resignation. However, Feulner said when he signed off the last time, he was still hopeful he would reach an agreement with the board and be back in six months.

Nine days after Feulner walked away from the microphone, the board issued a statement saying they had voted unanimously to abandon efforts Feulner began the previous fall to apply for broadcasting permits in several cities, including Moab and Nephi. Feulner said, when he heard that, he was dumbfounded. For one thing, computer problems kept the Federal Communications Commission from receiving the applications anyway, rendering moot any intentions the board had for them. Secondly, said Feulner, "I don't know why you would want to give up on millions of dollars worth of free frequencies."

Mullen said he couldn't remember whether the FCC received the applications or not, but the board issued the statement because Community Wireless wanted to concentrate on Park City, Summit County and Wasatch County. But that was Feulner's goal, too, he said—to put all efforts into strengthening the Park City station. "I didn't have any ambitions for a statewide empire," Feulner said. "But, I did think it was foolish, when the government was giving away for free the last of those licenses not to at least apply for them."

In fact, Feulner made Community Wireless more than $2.6 million by buying a license for a station in Coalville in 1991 and selling it in 2004. When Community Wireless sold the Coalville license, its frequency was blocking applications for eight commercial stations to change their frequencies and increase their power, Feulner said.

At first, thinking Feulner was "a public broadcaster who didn't understand the value of that license," the Marathon Media broadcasting group out of Salt Lake City offered $50,000 for it, he said. Figuring the station was obstructing about $20 million worth of applications to upgrade the commercial stations, Feulner made a deal to sell the Coalville license for $3.6 million—having invested only about $18,000 in it originally.
"In terms of timing, it was just superb," Simmons said. "Blair's foresight in seeing the value of what that license could be and then later his ability to help get that license sold at a value that was substantially higher than what it had been before, or in the current environment, was I think a real testament to his abilities."

Feulner and his wife, former KPCW co-general manager Susan Feulner, were paid $895,000 by Community Wireless for their role in negotiating the Coalville deal. When that news was made public, and when The Salt Lake Tribune publicized in 2005 that Feulner was being paid $150,000 per year by Community Wireless, media blogs lit up with the stations' listeners' outraged reactions.

At KCPW, the Salt Lake City station Community Wireless established in 1992, employee gripes about management always came back to the founder and his wife's salaries (she was paid $44,795 for her part-time work in 2004), one staffer said. "When someone had something to complain about [regarding] management, it would always essentially come down to, 'They're the ones getting paid,'" KCPW operations manager Jesse Ellis said.

In a statement issued at the time, the board defended the compensation. It said Feulner was doing the work of three people and had been undercompensated during KPCW's first years on the air (Feulner said he was a volunteer from 1980 to 1982 and his and Susan's combined annual salary averaged $31,481 between 1982 and 2000). "We wanted to be prudent and as fiscally conservative as possible, yet at the same time recognizing contractual obligations that we had," Simmons said of Feulner's pay. "It wasn't based on any kind of decision on the board to say, 'Well, let's figure out a way to try to get somebody a lot of compensation.'" At the same time that Community Wireless was paying the Feulners salaries some called exorbitant, as well as their share of the Coalville windfall, it was losing money—$609,366 in 2005 and $413,250 in 2006.

Salt Lake City's KCPW had been struggling since 2001, when Salt Lake's other public radio station, the University of Utah's KUER 90.1 FM, began airing more news and less music.

"There just wasn't a good relationship between [Feulner] and KUER, and so the rest of KCPW was kind of associated with that," operations manager Ellis said. "They actually had a meeting with [KUER]—we're working with each other, we communicate more, we figure out when we're going to be doing pledge drives and whether we're going to be doing them at the same time or different times."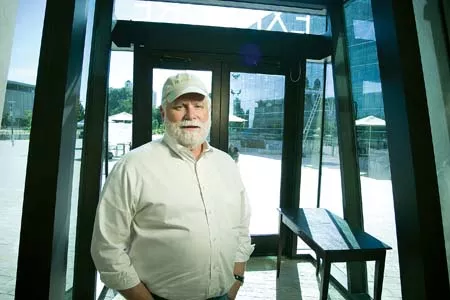 Wasatch Public Media CEO and owner Ed Sweeney said although both KCPW and KUER air NPR's All Things Considered and Morning Edition, they aren't broadcast at the same time, and each station carries other NPR programming its competitor does not. Sweeney was general manager of KCPW until June of 2008, when he started the nonprofit Wasatch Public Media and had 60 days to raise $600,000 in listener contributions and secure a bank loan, making up the station's total $2.4 million purchase price. The accomplishment was unique in that a capital fund-raising campaign of that magnitude would typically be spaced out over at least a couple of years, Sweeney said.
Sweeney is leery of discussing the station's relationship with Feulner, just as Feulner won't talk about Sweeney. "That's like talking about an old girlfriend," Sweeney said. "It'll just open up old wounds."

But Ellis said Feulner was not well-liked around KCPW, and he often sent board member Joe Wrona to deliver news to the station because Feulner was "never a good people person."

"Whenever he came around it was like, 'Oh, God, the boss man's here,'" Ellis said. "He kind of came with a dark cloud every time." Feulner said since he was bouncing so much between KCPW and KPCW trying to save the Salt Lake City station during the last two years, perhaps some people on the operations side of KCPW felt neglected.

Quoting figures from Arbitron Inc.'s radio ratings service, Sweeney said KCPW's listenership has increased since the station changed hands— from 27,800 weekly in the summer Wasatch Public Media first bought it to 61,300 weekly in January 2009. But after a reporter, Faroe Robinson, recently was let go, KCPW's staff was stretched too thin to continue producing its only live local show, Politics Up Close, which went on hiatus June 5 and won't return until October. When it becomes financially feasible, KCPW hopes to bring back the public-service hour it used to air and move its satellite dish from Park City to Salt Lake City, Sweeney said.

Feulner said it would be unfair for him to judge how KCPW and KPCW are doing since he let go of the reins. But, the stations will succeed, he said, as long as they adhere to the mission statement that guided KPCW from Day 1: provide a quality source of local news that holds public officials accountable. Feulner said he isn't sure if the stations are doing that.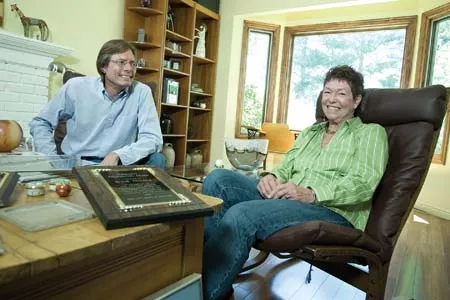 Park City's KPCW has seen its share of changes since Feulner's resignation in July 2008. In September of 2007, he began training the station's new general manager, Tina Quayle, to ensure the station kept the same programming, fund-raising strategies, and general operations he and Susan Feulner had developed over the years. No major changes were made, Quayle said—until her ouster in December 2008, though she wouldn't detail what the changes were.
In a move that might signal a new direction for the station, the board replaced Quayle, whose background is in nonprofit work, with former CBS division president Jonathan Klein, whose 31-year career has been spent in broadcasting.
Unlike Feulner, Klein is not an on-air personality— news director Leslie Thatcher fills that role and is a "worthy successor" to Feulner, KPCW reporter Rick Brough said. Yet, to many in Park City, Feulner is synonymous with KPCW—"the voice of community radio" there, as Park City Mayor Dana Williams put it.

"He's one of the best interviewers in the nation, period," Park City public affairs director Myles Rademan said. "If you watch television or you listen to NPR—there's no one better than him in terms of knowing the issues and getting hardhitting interviews with people."
Feulner was notoriously tough on interviewees, according to Rademan, Williams, and former KPCW host and program director Don Gomes. Public officials knew they wouldn't be able to hoodwink Feulner, who often had a better grasp of the issues than they did—for a couple of years Utah Sen. Orrin Hatch wouldn't call KPCW back for an interview. During the annual Sundance Film Festival, preening actors and directors sometimes got taken down a peg, Gomes said.

"When somebody came in and left after an interview, the main thing is they felt like, 'Well, I didn't just have to mail it in; I was there and really had to hold myself accountable,'" Gomes said.

Being on the air and reporting news was always the point, Feulner said, and that's what he wanted to get back to focusing on when he proposed the change in his contract to the board last year. His drive to create local- and national-news programming was the reason Feulner left commercial radio and started the station after the FCC changed regulations, requiring less news on commercial radio, he said.
In the 10 years since he first began as a junior engineer at KSL in 1969, Feulner worked for almost every commercial station in Salt Lake City and was a news broadcaster or DJ for stations everywhere from Sarasota, Fla., to Cheyenne, Wyo. He was working at KMOR in Murray when, one night in 1978, he and a group of friends from the station were drinking at a bar on Main Street in Park City. They decided Park City needed a radio station.

"People thought it was a terrific idea, but it was like, 'How in the heck is this going to be put together?'" two-time Community Wireless board member and former Park City City Councilwoman Tina Lewis said. "He got cast-off equipment from other stations, and he did a little of this and a little of that to kind of jury rig this thing together—and that, for years, was kind of a joke about how in the heck he got all this equipment together and made this thing work."
The day in 1980 when Feulner signed KPCW on the air, a throng of Park City residents crammed into Car 19, a former Main Street restaurant, for the ceremony. At the flip of a switch, Feulner was live for the first time on the station he created. "I heard him before I met him," Williams said. "It was like the Barry White voice in the Pee-wee Herman body. He had this amazing, resonant, deep, rich, radio voice, and then you meet the guy and he's tiny."
For the first few years, KPCW was housed in an old projection booth in a gymnasium in the Main Street Memorial Building in Park City. "To get there, you had to kind of step around all of the people who were either playing basketball or having a yoga class or whatever, and you had to climb up all the bleachers," Lewis said. "It got the nickname of The Bunker."

KCPW was still in the Memorial building two years on, when Susan Feulner( then Susan Finegan) came on the scene as the station's development director—and quickly developed a crush on Blair (the two married in 1984). Drawing on her experience volunteering with the Junior League, Susan pioneered a fund-raising strategy so successful and unique in public radio, it was eventually the subject of a research paper issued by the Corporation for Public Broadcasting that noted the station's vast fund-raising success compared to that of another resort town, Aspen. Instead of giving away mugs and tote bags to pledge contributors, Susan offered donated Deer Valley Resort ski lift passes and Chez Betty restaurant dinners for two as pledge incentives. A 1993-94 Corporation for Public Broadcasting study found KPCW raised more money from listeners, underwriting and special events in the same amount of listener hours than any other public radio station in the country.

KPCW has moved twice since its "bunker" days: to the basement of a former elementary school and now to an updated studio on Swede Alley. Meanwhile, the population of the station's broadcast area went from 2,000 to 35,000, and the station evolved with it. Local news was central to the programming from the beginning, former host and program director Gomes said. KPCW went from playing some music to being only local news, interviews and NPR.

"I travel a lot, and I don't know of any other public radio station in a small town of this caliber," Myles Rademan said. "They had over four hours a day, five hours a day of local programming—in most communities they have Clear Channel and have a bunch of junk on the air."

Before he ever signed the station on the air, Feulner went around to everyone in town and talked to them about possibilities for the station, Lewis said. Later, Feulner, a self-professed "research nut," hired a Denver-based media research company to study the listening area's tastes and degree of satisfaction with the station. Paragon Media Strategies owner and CEO Mike Henry said the company asked people in the listening area where they got their local news and which media were involved in the local community. "It was a dominating local media force," Henry said. "There really wasn't a close second, even. They won with runaway margins just about every important image and position that we tested."

When Feulner left, the station was due for its periodic research and reinvention, which was done approximately every five years, he said. Henry said he hasn't worked with KPCW since July 2008 (when Feulner left). Current KPCW manager Jonathan Klein said he would like to do more research but "we have nothing on the table right now."

But when Feulner stepped back from management duties in January 2008, he was really ready to relinquish control over the business decisions he had used to make KPCW a success, Susan Feulner said. Exhausted from 14-hour days that began with interview preparation over breakfast, Feulner was ready to lay down his burden and "just be a news guy," she said. "We were both so focused on making those radio stations work and serve the community that we lost part of ourselves."

Last summer, Blair, 57, and Susan, 64, who retired from KPCW in 2005, spent a month in the Caribbean, hanging out on the beach. Last fall, they visited family in England, and Feulner spent the winter "skiing my brains out," he said. The two of them are currently taking a photography class together.
"I hope he can find some outlet for his talents, whether at the radio station or some other journalistic endeavor," Rademan said. "I hate to lose him from the public sphere."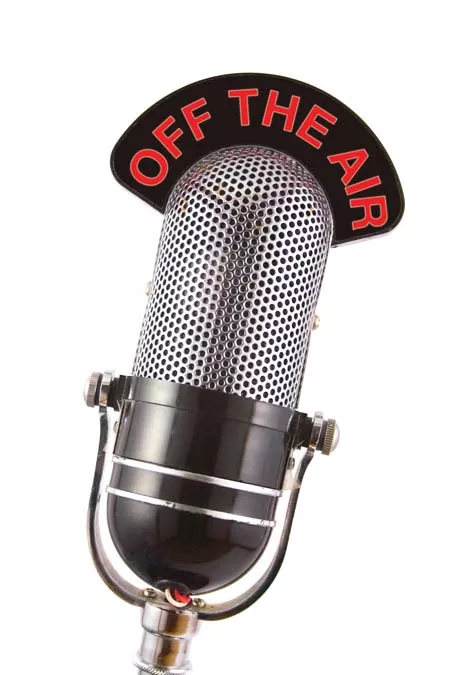 During his 40-year career, Feulner said he witnessed a positive evolution in public radio toward programming more targeted to listeners' needs. With the increasing popularity of satellite radio, public-radio stations have only one advantage to exploit—the ability to create locally focused programming, he said. If he were starting out today, Feulner said he would be concentrating on the Internet.
"I think he's the kind of person who doesn't usually sit around for very long before he's off doing something," Rick Brough said. "Who knows? Maybe he'll set up a Website that will take over the world."