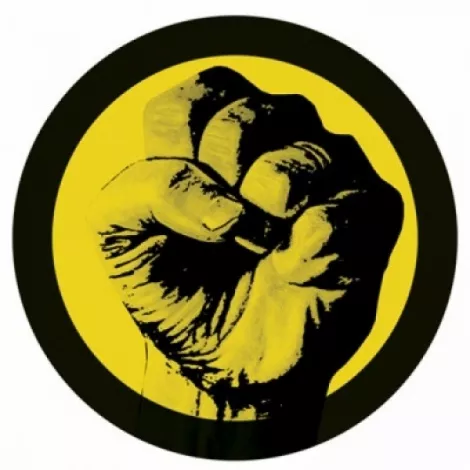 When Arizona passed a law allowing police officers to question any individual's citizenship, critics said it was racial profiling while defenders said, "Hey, relax, the bill specifically says not to racial profile, so … cops won't." This week, thousands will go to the street to call bullshit on this draconian law and encourage the government to take charge of a situation it's dropped the ball on. Whatever your stance on the Arizona law, this will be a great chance to get out and shout about this crucial issue. Later, take a swing at more enjoyable activism by hitting the links to help support individuals with developmental disabilities.
Rally for Solidarity
Thursday, July 29
The Rally for Solidarity—organized by a coalition of groups, including the Revolutionary Student Union, MEChA, the Brown Berets, Queer Students of Color, Jobs with Justice and the Mormon Worker—is calling upon all who feel that recent events in Utah and in Arizona are designed to criminalize and terrorize the Latino community—documented or undocumented. The rally will bring marchers out against Arizona's SB 1070, which gives law enforcement the ability to question an individual's citizenship status.
It's not just our southern neighbor's new law that's prompting the rally. A similar bill is likely to be debated at Utah's next legislative session. The rally also represents a stand against those who sought to terrorize Utah's Latino community by anonymously releasing a list of more than 1,300 people alleged to be undocumented immigrants residing in the state. Utah State Capitol, 300 N. State, 801-759-1322, July 29, 5-7 p.m. For more information, e-mail Yahaira Avalos at yavalos18@hotmail.com.
Golf Fore Abilities
Friday, July 30
It's time to tee off for a good cause and enjoy a round of golf to help support the Work Activity Center. For more than 50 years, this organization has been providing health assistance and crucial residential and employment services to developmentally disabled Utahns. This charity tourney costs $100 per person or $400 a team and includes lunch, a raffle and the satisfaction of a day on the links in the service of a worthy organization. Stonebridge Golf Club, 4415 Links Drive, West Valley City, 801-977-9779, July 30, 7 a.m.-2 p.m., WorkActivityCenter.org