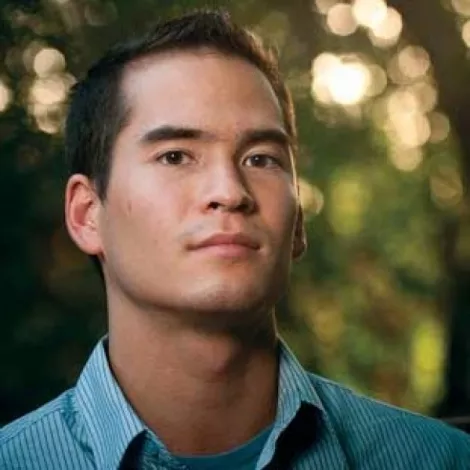 Brigham Young University's honor code remains a major flash point in Utah, as the pages of comments on our recent cover story reveal [see "Gay Students vs. BYU Honor Code"]. The debate focused mostly on whether BYU has a right to discriminatory policies—most said that it does—and whether students who get in trouble with the honor code should just leave the university—and maybe the LDS faith—entirely.
"The institution as a whole is trying to lead people to Christ and to be like him," wrote John. "That can't happen as effectively when the honor code isn't followed."
Those who don't want to adhere to BYU's version of Christlike behavior can leave. "If you don't like BYU's honor code, don't go to BYU. Period," wrote Javier and maybe a dozen others like Wendall and NYC Dude.

Brian Clement was suspended from BYU
and evicted from student house during
his last semester as an undergrad.
(photo by Chad Kirkland)

One commenter said it's not always such an easy choice to leave. "Yes, no one has to go to BYU," wrote HB, "but a lot of young Mormons are put under enormous pressure by their families to attend."
Others were more concerned with the merits of the honor code, regardless of whether BYU has the right to enforce it. "The real question is if such a code is correct, beneficial or worthy of merit. … I empathize with all of these students that for one reason or another had to endure BYU and did not have the means to attain their education elsewhere," wrote RNC.
"The system fosters fear, rather than faith," wrote frostout, adding later, "Bluntly, there are some rights that cannot be signed away. Furthermore, just because an organization can get away with something, doesn't mean it should."
Several said restricting students from exploring their identities and ideals is contrary to the mission of a university. "[C]olleges are supposed to enhance students in an open environment of learning and intellectualism," wrote SMC, "not to teach them how to be homogenous and sheepish followers of this religious and socially uber-conservative propaganda."
A small group of commenters were sympathetic to the BYU students accused of dishonorable behavior, but like the critics, suggested the students just leave. "If you really want to affect change, go be 100 percent out and authentic and stop placing so much importance on where your degree comes from," wrote JT.
A self-described "older gay man who grew up in Utah" who now lives in San Francisco had some sage advice. "Leave the church its institutions. Fight on the public square as was intended by the nation's founders," wrote Mel Baker. "Stay in the church and fight if you wish, but do not place yourself at the mercy of an institution which can threaten your livelihood, mental health or family. … [We] should build up our own institutions or support those who treat us as equals."