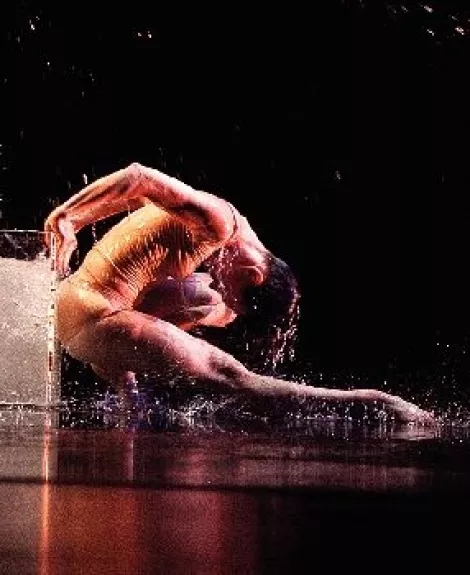 Water is undoubtedly one of Earth's most valuable natural resources. In fact, while a gallon of gas costs around $3, a gallon of bottled spring water can run up to $10. It would cost around $150 to fill a car's tank it with bottled water.
Repertory Dance Theatre aims to take a look at this evaporating resource in H20, the inaugural performance celebrating the company's 45th anniversary. The Sapphire Season is dedicated to the sustainability of RDT, the community and the Earth. Each and every piece slated for the evening will focus its attention on water in some form or another. The contemporary work of Zvi Gotheiner's "Glacier" will be juxtaposed with the classic aesthetic of Doris Humphrey's 1928 piece "Water Study." Also on the playbill are RDT alum Ford Evans with his work "Watermark" and Francie Lloyd with "The Lady of the Lake."
In conjunction with RDT's exploration of all things water is a Brolly Arts minifestival curated by Amy McDonald and Margaret Willis. It will include invited choreographers, painters, sculptors, filmmakers, poets and performance artists exhibiting their work during a pre-performance installation running from 5:30-7:30 p.m. Attendees will be treated to artistic interpretations and investigations, such as wearable architecture by Robin Lasser and Adrienne Pao, sculpture by Blaine Black and Keith McKeown, films by Maggie Nowinski and even more choreography by Mallory Rosenthal and Sofia Gorder.
Repertory Dance Theatre: H20 @ Jeanné Wagner Theatre, 138 W. Broadway, 801-355- ARTS, Sept. 30-Oct. 2, 8 p.m., $15-$30. ArtTix.org, RDT.org