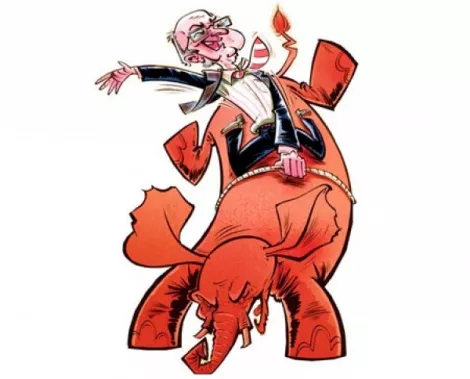 Hunter and sportsman that he is, Tim Bridgewater's on the scent. Revolution. He can feel it. He's part of the movement, a movement that's going to take back America, by God, and not just from the damned Democrats.
"I think that there's an anti-incumbent sentiment among voters in the country," says Bridgewater, one of a growing number of Republican challengers to U.S. Sen. Bob Bennett, and perhaps the most vocal in the call to sweep out the old, old guard. Oh, did he mention that Bennett is 76?
Bridgewater is, ahem, younger than that. At 49, he's a tall, brawny former football player whose handle is The Raspy Voice, a reference to his perpetual hoarseness. He doesn't really look the part of a financial wonk, although he is.
Bridgewater (TimBridgewater.com) just returned from Washington, D.C., where he huddled at conservative think tanks about The Plan. It's a plan to wrest control from those tax-and-spend Dems who are "taking too much money from the public for unlimited government," Bridgewater says.
"Kentucky State Senate race is a harbinger of things to come across the country," he Tweets. In that special Senate election, voters there chose a Republican over a Democrat in a heavily Democratic district, ostensibly because the GOP had successfully "nationalized" the race.
Lacking any "sexy" hot-point issues like immigration or weapons of mass destruction, this race has become one of economics—and core Republican values. And that is part of the national debate.
Bridgewater is heading into his third race for national office since returning to Utah in 1999. His chances of winning this time got suddenly better when the two top challengers—first Attorney General Mark Shurtleff and then Merit Medical founder Fred Lampropolous—dropped out. Shurtleff had campaigned for well over a year before withdrawing because of family issues. Lampropolous joined the race in late November for one bittersweet week before backing out. Lampropolous actually had a $4.4 million proposition waiting in which the state offered an incentive package to increase jobs. "This is the biggest momand-pop store in the state," says longtime friend and state GOP chairman Dave Hansen. And since Lampropolous is a hands-on owner, Hansen says, he likely would have had to give up Merit to run.
Even with Shurtleff and Lampropolous exiting, Bridgewater is still watching the field grow. On Twitter, he hailed an announcement from Mike Lee, who was general counsel to former Gov. Jon Huntsman Jr., even though he hasn't declared yet. There's been talk of outgoing Provo Mayor Lewis Billings and 3rd District Rep. Jason Chaffetz joining the race, too.
Already running is a gaggle of fun and fanciful characters. There's Cherilyn Eagar (EagarforSenate.com), a self-professed expert on the conspiratorial evils of the high school International Baccalaureate Program, who quips in the style of former Alaska Gov. Sarah Palin and fashions herself an anti-feminist. There's James Russell Williams III (VoteforJamesWilliams.com), a little-known party worker who "is fighting to restore Constitutional principles," according to his Website, supports traditional families and wants to help small business—and who's been pretty much ignored in the media. And in late November, even ex-con Cody Judy (CodyJudy.us)—whose 1993 attack on LDS Apostle Howard W. Hunter shot him to infamy—announced he was running. Judy has already run unsuccessfully for Congress multiple times and for the U.S. presidency in 2008.
Had Shurtleff or Lampropolous remained in the race, the Senate race might have been more mainstream. But as the right wing lines up, it's becoming more and more evident that Bennett's on the defense against a philosophical faction, says Matthew Burbank, chair of the University of Utah's political science department.
"Having a sitting attorney general and Fred Lampropolous—a fairly heavyweight challenger—is an indication there's some real dissatisfaction," Burbank says. But neither Shurtleff nor Lampropolous would likely have quelled that dissatisfaction. They just weren't anti-establishment enough.
"Clearly the odd thing, from my perspective, is that the dissatisfaction is from people quite conservative, saying [Bennett is] too much a Washington insider and too willing to make deals," Burbank says.
Purity Rings
So, enter the purists: The constitutional die-hards, the Tea Party Patriots, Glenn Beck's "9.12 Project" disciples and just about anyone else willing to Tweet about the sad state of the nation and the end of democracy as we know it.
This sort of drive toward purity typically happens after a political party suffers defeat, Burbank says. Barack Obama's victory in 2008 was exactly the slap in the face that conservative Republicans needed to fuel their jets. That they're angry is an understatement. That their anger is turned toward their own incumbents is curious.
The purists may already have had an effect on the Senate campaign, spurring Bennett to release his book, Leap of Faith, just as attack ads from the national right-wing Club for Growth (ClubForGrowth.org) were unleashed. In his book, Bennett declares his deep and abiding faith in the truth of the Book of Mormon—a handy way of saying that he's one of the white, male, Mormon gang. Still, it may not be enough, and the question remains as to whether any in the crowd of upstart conservatives can oust the elder statesman.
Club for Growth is helping to ask the questions with at least two scathing TV ads. "We were trying to educate the folks in Utah about what we thought were his pretty serious flaws in health care … and whether he is a real economic conservative at all," says Mike Connolly, Club for Growth spokesman.
That, in effect, is a clarion call to his opponents. "Bennett is not a bad guy," says Bridgewater. That's what all the challengers are saying. "He's not corrupt, but he hasn't represented this state as well as I will."
Bridgewater notes that National Journal rates Bennett as only the 33rd most conservative senator. "Coming out of a state that is the most conservative in the nation, that seems to be a disconnect," Bridgewater says.
For sure, Bridgewater wants to represent the state. He ran in 2002 and 2004 for the Republican nomination in the Congressional 2nd District, which would have earned him a chance to run against Rep. Jim Matheson, D-Utah.
Not-So-Tiny Tim
This time around, Bridgewater is emphasizing the generation gap. "I'm 49, and two-thirds of the country is younger than I am. Then you think, we have a senator who's nearly 80."
Bridgewater's initial campaign push was to visit all 29 counties in the state, where he spoke to potential delegates and tried to work up some affection. For sure, he's done more party work than other candidates, says Burbank. "It's the kind of thing delegates reward you for, getting out and raising money for the party. The problem is that he is more in the true conservative mode, and I'm not sure he's a candidate that there's a whole lot of excitement about."
Maybe the reason Bridgewater is so keen to win office is that he thinks of himself as the American dream fulfilled—or nearly fulfilled. After his father walked out, his mother raised him and his brother alone, for a time even depending on welfare. When he was 7 years old, she remarried and moved the family to a West Jordan trailer park.
"We lived in a single 12 [foot wide] by 60 foot long trailer, and by the time I was a [high school] senior, we'd upgraded to a double-wide," he says. "My stepfather was a mechanic—it seemed like a pretty good childhood to me."
His friends were diverse: One ended up in prison, and another started flying jets for the Navy. Bridgewater was a big, strong kid who was the first in his family to go to college. Snow College offered him a scholarship to play football, and he attended the junior college in Ephraim for two quarters before going to Venezuela on a mission for The Church of Jesus Christ of Latter-day Saints. He later earned a degree in finance from Brigham Young University and got a graduate degree in international economics from the University of Utah."I've been really lucky. I had a modestly successful business career, and I've been around government politics," he says.
The career includes a stint at the Export- Import Bank of the United States, where he worked as an international loan officer, and later, he co-founded six companies. Bridgewater calls himself a small-business consultant and investor who has worked in a wide range of industries over his 20-year career. Currently, his company Interlink consults on investments for industries in building materials, automotive components, software, education curriculum and energy development.
He started a company, Ignite Learning, in 1999 to deliver multimedia curriculum to middle-schoolers, and that interest in education caught the attention of former Gov. Jon Huntsman Jr., who tapped him as his education adviser.
"One of the things I'm passionate about in education is how to improve public education and the challenge with charter schools. We tried to close the achievement gap, and I was the point person to take on No Child Left Behind," Bridgewater says.
Bridgewater disdains the idea that government can solve the problems of education. "I think federal mandates are ineffective," he says. According to the Department of Education, the federal government contributes less than 8 percent of funding for elementary and secondary education, yet the feds try to mandate every aspect of education, which makes Bridgewater bristle.
Bridgewater is, in every way, a conservative. "People have to suffer the consequences of their mistakes, and the system will heal itself," he says.
Bridgewater served on the board of conservative think tank the Sutherland Institute, is staunchly pro-life, and would support and defend the definition of marriage as between a man and a woman.
Along with his congressional runs, he has plenty of political experience within the Republican Party. He worked on election committees for George W. Bush in both 2000 and 2004, and was the Western states coordinator for Arizona Sen. John McCain's presidential campaign, working closely with Sarah Palin. He even briefly considered the race for the state GOP chair in 2009—which was eventually won by Hansen—before deciding instead to run against Bennett.
Improbable Battleground
But behind-the-scenes political work and showing conservative credentials may not be enough in this race. Bridgewater worries that the Bennett opponents are going to try to out-conservative one another, and at this point, it does seem like a race for conservative conscience.
The Los Angeles Times has even dubbed the race an "improbable battleground" in the GOP's civil war. Since the equally improbable victory of Chaffetz over then-Rep. Chris Cannon, GOP incumbents seem more vulnerable than ever.
There's a sense that Bennett has the exact same problem as Cannon—that Utahns were never convinced he was conservative enough for them, says the U's Burbank. "Chaffetz took advantage of that, and he sort of morphed into being the more conservative candidate."
But Chaffetz also had a screamer of a focus issue: immigration. Not so with Bennett, who has drawn ire from conservatives for his support of more immediate issues, such as the 2008 bailout package.
"The [bank] bailout is one thing," Burbank says. "There's a sense that it should never have happened, and we should punish the incumbents. Health care is another issue, but it still remains to be seen what happens there."
Meanwhile, Mike Lee, more academic but certainly more expressive than others in the pack, is emerging as the challenger to beat in the state Republican nominating convention on May 8, 2010. As the son of former BYU president and former U.S. Solicitor General Rex Lee, he has a bit of that regal connection that Bennett, whose father was also a U.S. senator, possesses.
Helping to generate buzz for Mike Lee are conservative bloggers, many of whom are humming with excitement about him. "There's a lot of talk about Mike Lee," says Burbank. But discussions tend to be almost all positive during the testing stage, he says. Once Lee officially announces, the tide will likely change.
Lee, a lawyer who does litigation on the appeals level, has also been working the delegates, but in a different way than Bridgwater, focusing his discussions on constitutional issues—issues that can be especially heady. According to the Website of his legal firm, Howrey, "Mr. Lee has developed a unique type of government-relations practice—one that draws upon his expertise in constitutional law and statutory construction, and is devoted to helping businesses formulate comprehensive legal and political strategies to hasten the resolution of regulatory and litigation-related threats to their success."
Lee clerked for District Court Judge Dee Benson and spent a year clerking for Supreme Court Justice Samuel Alito before coming back to Utah in 2007. Now, he's holding a series of cottage meetings around the state, talking about the growing threats to the Constitution.
Not surprisingly, he begins by telling the crowd that Bennett is a good man, but emphasizes that it's time to "release" him with a vote of thanks. Right now, government is too big, spends too much money, costs too much and regulates too much.
Lee wouldn't comment on his candidacy, but he's got a constituency of followers within the party, unlike Bridgewater. In an attempt to separate him from the other conservative challengers, his supporters insist that Lee's not a "right-wing nut who wants to take us back to 1776." But he is a stickler for the Constitution.
And Lee, by virtue of his birthright and his legal experience, has many politically connected friends, such as Rep. Craig Frank, R-Pleasant Grove, who has blogged about Lee and how great it is that Lee is back in Utah.
Bridgewater knows that his lack of political connections was his Achilles' heel during previous campaigns, but those were just warm-ups. "I'm better now that I know what I'm doing," Bridgewater says. "I won in the people and policy arenas, but I didn't win the primary because I was beaten on process."
In other words, he didn't really know the secret handshake. Bridgewater says, when he ran for Congress, he hadn't been back in Utah long enough to build relationships within the party. Since then, he's been trying to make friends. Still, he's not getting any return phone calls from those whose endorsements he could use, such as Shurtleff.
Anti-Incumbent Attitudes
Bridgewater´s arguments are not unlike those of Lee's, whose cottage meetings tend to denigrate Bennett's support of TARP, the Troubled Asset Relief Program, in which the government bought assets from financial institutions in 2008, ostensibly to shore them up.
Republicans don't like Obama's stimulus package, either, and generally believe the Democrats are participating in a spending orgy that will put the country further in debt. Even while acknowledging a $13 trillion debt, the federal government continues to add more.
Bennett, meanwhile, has vocally opposed a balanced-budget amendment. His office did not respond to questions from City Weekly.
Another issue for the beat-Bennett cadre is the Healthy Americans Act. Lee recently divined the Constitution to a group, saying that the American Revolution was a reaction to the idea of a "large, generalpurpose, distant national government."
"There is discontent on a number of fronts," says Burbank. "But there's not an overriding issue." Burbank doubts that there's a huge level of interest in the race, except that Bennett is a sitting Republican senator from a Republican state. That makes it more interesting nationwide, but pretty old hat in Utah.
And absent something along the lines of a sex scandal, there's really nothing particularly notable about the Bennett race. The GOP's Hansen calls it an "anti-incumbent" attitude, especially in the Senate. "Our three members of Congress haven't served that long, so they're not perceived as established or entrenched. The senators are older, and that's part of the problem."
Money may make a difference, although nearly $3 million didn't win it for Lampropolous when he ran for governor in 2004. And Joe Cannon, now editor of the Deseret News, lost the primary to Bennett in 1992 after spending $5 million to Bennett's $2 million.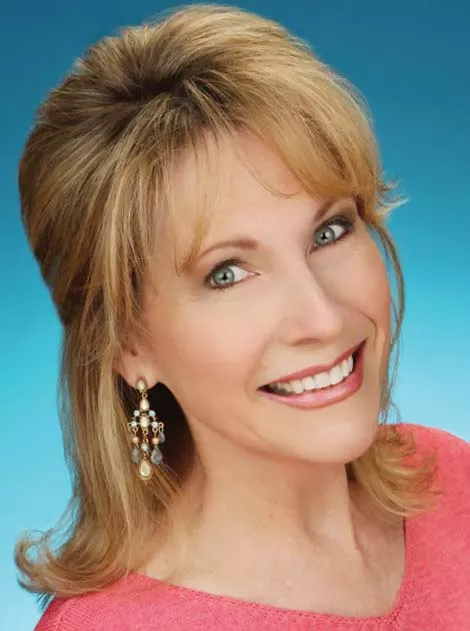 So it's kind of funny to look at the fundraising amounts of the announced candidates thus far. According to Open Secrets (
OpenSecrets.org
), Bennett already has raised $2.7 million and spent $1.8 million. Shurtleff had raised about $210,000 and spent about $64,000. Eagar has raised $26,000 and spent almost $16,000. Williams has spent more than he raised—$4,600 to his $4,300. The lone Democrat, Sam Granato, has spent about $13,000 of his $22,000.
Bridgewater hadn't reported yet—a sore point with Republican blog Nacilbupera (Nacilbupera.blogspot.com), which believes he's run afoul of the Federal Election Commission by not reporting money spent "testing the waters." Bridgewater, however, says the FEC is fine with his reporting, and that he's trying to keep it under $10,000 this year. He figures it will take something like $500,000 to unseat Bennett in the convention/primary campaign.
Money isn't as much of an issue in these early stages, when candidates are playing to a field of 3,500 potential delegates, most of whom will be elected in caucus meetings on March 23, 2010. It's a system used in only a few states, including Utah, but one that party chairman Hansen thinks beats all. At the nominating convention to be held in May, those delegates will vote on candidates through three rounds of balloting. All but the top three are eliminated in the first round. The second ballot winnows the field to two. On the third ballot, one of the top two candidates must secure 60 percent or more of the delegate votes to become the party's nominee. If neither has 60 percent, they head to a June primary runoff.
In 2008, for instance, Chaffetz got 59.5 percent of the vote at convention, so he had to face Chris Cannon in a primary race. The common wisdom then was that Chaffetz would fall to Cannon, since delegates tend to be more conservative than the broader Republican base. It didn't help that when David Leavitt was eliminated during the convention, Leavitt threw his support behind Cannon. But Chaffetz worked on the fringes—on the truly active Republicans—and they came through for him in the primary.
People Who Demand Answers
"This time around, there's an interesting dynamic," Hansen says. "You have the Tea Party, the 9.12 groups, that are very active, holding meetings on how to get elected as delegates. There are a lot of people in those groups who've never been active, and it will be interesting to see how many get elected delegates this time."
Bridgewater talked to Club for Growth and Americans for Tax Reform in D.C. "Great groups of 'movement conservatives,'" he calls them.
Eagar is also stumping for those activist delegates. She calls herself the "real Republican conservative" in the race and has been a featured speaker at events promoted by Glenn Beck's 9.12 Project, although the group is is not currently endorsing candidates. Under the banner, "We the people demand answers," the 9.12 project offers nine principles and 12 values, including "America is good" and "God is the center of my life."
Eagar has also mentioned the Club for Growth prominently, even though they haven't yet announced endorsements. Eagar was taken to task for implying an endorsement by Palin, whom she greatly admires. Eagar seemed to suggest that she was appearing with Palin at a Salt Lake City book signing on Dec. 9, but she was actually waiting in line with the hopeful throngs. Still, she's gathered support from Utah right-wing forces such as the Eagle Forum and state Sen. Margaret Dayton, R-Orem, who hosted an event for her.
Interestingly, Burbank thinks Eagar may be the only Republican candidate who could lose to the Democrat Granato in a general election. "If it's Cherilyn and there's a bloody bath to get there, then Sam Granato is in better shape," he says.
It doesn't look like she has a whole lot of respect in academia, despite her layman's credentials as a researcher. Her research in the education arena is probably most infamous. Her Website proudly notes that she "secured funding for legal research on a bill that restricted the activity of the Gay-Straight Alliance Clubs on school campuses," and "she funded and provided research for the legal brief that virtually killed the ratification of the Equal Rights Amendment and its big-government agenda to remove protections that women once had."
These are the issues that alienate liberals from conservatives. Damned right, conservatives say. On Dec. 5, the 9.12 Project held an activist training seminar in Sandy. But despite Facebook and Twitter postings and other attempts to generate hype, fewer than a dozen people attended. On the other hand, some 3,000 people rallied for a Tea Party protest at the Capitol in November.
Made in D.C.
"Sometimes, I think we get into purification of party a little too much," says Hansen. Now, with the two sort-of moderates (Shurtleff and Lampropolous) out of the race, it's only the purists against the senior senator.
"Bennett is more a product of Washington, D.C.," says Bridgewater. "He's spent half his life there; his father was a four-term senator, and he is detached from the common everyday needs of Utahns."
OK, so the issue of this election is that Bennett's old, out-of-touch and entrenched. "It's hard for an incumbent to be a fresh face," says Hansen.
That's exactly why some people are encouraging Chaffetz to run. He hasn't been around long enough to get entrenched. Chaffetz was the ultimate outsider, someone the pundits didn't expect to win. His buoyant victory signaled hope to the disaffected in the Republican Party.
But Chaffetz, whose Spartan lifestyle in Washington has become emblematic of his call for conservative spending, might not be as successful seeking the cushier ground of the Senate. Plus, those close to him say he can rise faster in the ranks in the House than he could in the Senate.
Hansen says there's room for another "credible candidate" to jump into the race before March. But the right wing has its own definition of credible. If the disparate groups unite behind a conservative candidate, Bennett could feel the pain.
"People are angry, scared and mad about what's happened in Washington," Hansen says of Utah Republicans. "And anybody they perceive has influence in Washington—they want their pound of hide from them."