Page 3 of 3
Anti-Incumbent Attitudes
Bridgewater´s arguments are not unlike those of Lee's, whose cottage meetings tend to denigrate Bennett's support of TARP, the Troubled Asset Relief Program, in which the government bought assets from financial institutions in 2008, ostensibly to shore them up.
Republicans don't like Obama's stimulus package, either, and generally believe the Democrats are participating in a spending orgy that will put the country further in debt. Even while acknowledging a $13 trillion debt, the federal government continues to add more.
Bennett, meanwhile, has vocally opposed a balanced-budget amendment. His office did not respond to questions from City Weekly.
Another issue for the beat-Bennett cadre is the Healthy Americans Act. Lee recently divined the Constitution to a group, saying that the American Revolution was a reaction to the idea of a "large, generalpurpose, distant national government."
"There is discontent on a number of fronts," says Burbank. "But there's not an overriding issue." Burbank doubts that there's a huge level of interest in the race, except that Bennett is a sitting Republican senator from a Republican state. That makes it more interesting nationwide, but pretty old hat in Utah.
And absent something along the lines of a sex scandal, there's really nothing particularly notable about the Bennett race. The GOP's Hansen calls it an "anti-incumbent" attitude, especially in the Senate. "Our three members of Congress haven't served that long, so they're not perceived as established or entrenched. The senators are older, and that's part of the problem."
Money may make a difference, although nearly $3 million didn't win it for Lampropolous when he ran for governor in 2004. And Joe Cannon, now editor of the Deseret News, lost the primary to Bennett in 1992 after spending $5 million to Bennett's $2 million.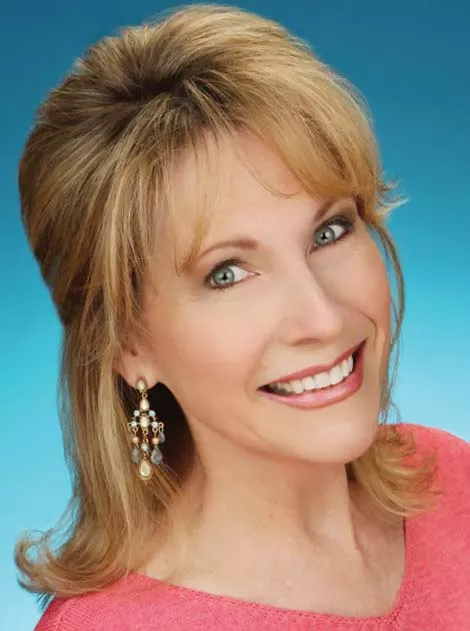 So it's kind of funny to look at the fundraising amounts of the announced candidates thus far. According to Open Secrets (
OpenSecrets.org
), Bennett already has raised $2.7 million and spent $1.8 million. Shurtleff had raised about $210,000 and spent about $64,000. Eagar has raised $26,000 and spent almost $16,000. Williams has spent more than he raised—$4,600 to his $4,300. The lone Democrat, Sam Granato, has spent about $13,000 of his $22,000.
Bridgewater hadn't reported yet—a sore point with Republican blog Nacilbupera (Nacilbupera.blogspot.com), which believes he's run afoul of the Federal Election Commission by not reporting money spent "testing the waters." Bridgewater, however, says the FEC is fine with his reporting, and that he's trying to keep it under $10,000 this year. He figures it will take something like $500,000 to unseat Bennett in the convention/primary campaign.
Money isn't as much of an issue in these early stages, when candidates are playing to a field of 3,500 potential delegates, most of whom will be elected in caucus meetings on March 23, 2010. It's a system used in only a few states, including Utah, but one that party chairman Hansen thinks beats all. At the nominating convention to be held in May, those delegates will vote on candidates through three rounds of balloting. All but the top three are eliminated in the first round. The second ballot winnows the field to two. On the third ballot, one of the top two candidates must secure 60 percent or more of the delegate votes to become the party's nominee. If neither has 60 percent, they head to a June primary runoff.
In 2008, for instance, Chaffetz got 59.5 percent of the vote at convention, so he had to face Chris Cannon in a primary race. The common wisdom then was that Chaffetz would fall to Cannon, since delegates tend to be more conservative than the broader Republican base. It didn't help that when David Leavitt was eliminated during the convention, Leavitt threw his support behind Cannon. But Chaffetz worked on the fringes—on the truly active Republicans—and they came through for him in the primary.
People Who Demand Answers
"This time around, there's an interesting dynamic," Hansen says. "You have the Tea Party, the 9.12 groups, that are very active, holding meetings on how to get elected as delegates. There are a lot of people in those groups who've never been active, and it will be interesting to see how many get elected delegates this time."
Bridgewater talked to Club for Growth and Americans for Tax Reform in D.C. "Great groups of 'movement conservatives,'" he calls them.
Eagar is also stumping for those activist delegates. She calls herself the "real Republican conservative" in the race and has been a featured speaker at events promoted by Glenn Beck's 9.12 Project, although the group is is not currently endorsing candidates. Under the banner, "We the people demand answers," the 9.12 project offers nine principles and 12 values, including "America is good" and "God is the center of my life."
Eagar has also mentioned the Club for Growth prominently, even though they haven't yet announced endorsements. Eagar was taken to task for implying an endorsement by Palin, whom she greatly admires. Eagar seemed to suggest that she was appearing with Palin at a Salt Lake City book signing on Dec. 9, but she was actually waiting in line with the hopeful throngs. Still, she's gathered support from Utah right-wing forces such as the Eagle Forum and state Sen. Margaret Dayton, R-Orem, who hosted an event for her.
Interestingly, Burbank thinks Eagar may be the only Republican candidate who could lose to the Democrat Granato in a general election. "If it's Cherilyn and there's a bloody bath to get there, then Sam Granato is in better shape," he says.
It doesn't look like she has a whole lot of respect in academia, despite her layman's credentials as a researcher. Her research in the education arena is probably most infamous. Her Website proudly notes that she "secured funding for legal research on a bill that restricted the activity of the Gay-Straight Alliance Clubs on school campuses," and "she funded and provided research for the legal brief that virtually killed the ratification of the Equal Rights Amendment and its big-government agenda to remove protections that women once had."
These are the issues that alienate liberals from conservatives. Damned right, conservatives say. On Dec. 5, the 9.12 Project held an activist training seminar in Sandy. But despite Facebook and Twitter postings and other attempts to generate hype, fewer than a dozen people attended. On the other hand, some 3,000 people rallied for a Tea Party protest at the Capitol in November.
Made in D.C.
"Sometimes, I think we get into purification of party a little too much," says Hansen. Now, with the two sort-of moderates (Shurtleff and Lampropolous) out of the race, it's only the purists against the senior senator.
"Bennett is more a product of Washington, D.C.," says Bridgewater. "He's spent half his life there; his father was a four-term senator, and he is detached from the common everyday needs of Utahns."
OK, so the issue of this election is that Bennett's old, out-of-touch and entrenched. "It's hard for an incumbent to be a fresh face," says Hansen.
That's exactly why some people are encouraging Chaffetz to run. He hasn't been around long enough to get entrenched. Chaffetz was the ultimate outsider, someone the pundits didn't expect to win. His buoyant victory signaled hope to the disaffected in the Republican Party.
But Chaffetz, whose Spartan lifestyle in Washington has become emblematic of his call for conservative spending, might not be as successful seeking the cushier ground of the Senate. Plus, those close to him say he can rise faster in the ranks in the House than he could in the Senate.
Hansen says there's room for another "credible candidate" to jump into the race before March. But the right wing has its own definition of credible. If the disparate groups unite behind a conservative candidate, Bennett could feel the pain.
"People are angry, scared and mad about what's happened in Washington," Hansen says of Utah Republicans. "And anybody they perceive has influence in Washington—they want their pound of hide from them."