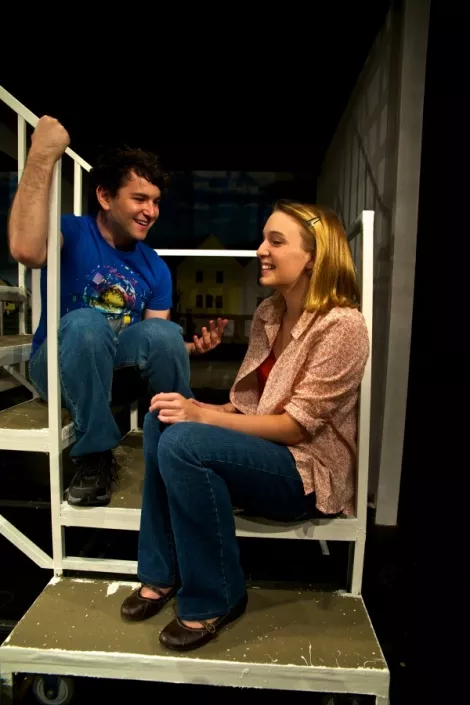 The Goodman family—the protagonists of the magnificent, Tony Award-winning musical Next to Normal—are convinced they are far from normal. But it is the way in which this one story captures the stories of so many families that makes it so devastating.

Author/lyricist Brian Yorkey and composer Tom Kitt follow the Goodmans over the course of one year when the fragile combination of therapy and medication holding wife and mother Diana (Judy McLane) together begins to fail. Having lived with Diana's volatile moods for years, her husband, Dan (Jonathan Rayson), and 16-year-old daughter, Natalie (Ephie Aardema), are also crumbling under the strain, forcing a possibly life-changing decision for Diana: consenting to electro-convulsive therapy.

Pioneer Theatre Company's production creates a terrific backdrop for the story, led by George Maxwell's versatile multilevel set for the Goodmans' home. The casting is top-notch, with bold voices and rich performances by all of the leads.

But the operatic, nearly through-sung text is the star here—a bold, often darkly funny exploration through the psychology not just of the tortured Diana, but of those whose lives have been defined by her behavior. The tone of the songs swings from haunting lullaby to crunching rock guitar, all capturing the emotions of people dealing with a sense of being cheated out of that elusive idea of "normal." There are no simple happy endings here—except for audience members who get a chance to experience Next to Normal's pure, heartbreaking humanity.

NEXT TO NORMAL
Pioneer Theatre Company
Pioneer Theatre
300 S. 1400 East
801-581-6961
Through Oct. 1, $36-$62
PioneerTheatre.org