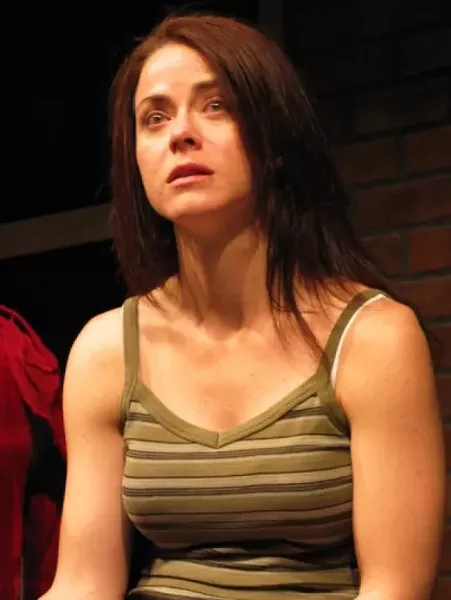 Proof is about math—but don't let that scare you. Though there is much talk of mathematics, there is no actual math knowledge required of the audience. It's really about family—specifically the alternating joy and horror of growing up to be just like your parents. I don't know about you, but I call that relatable drama.
I kind of have a crush on Pinnacle Acting Company, but I've always been attracted to talent. Proof is a reprise from their first season in celebration of the company's fifth anniversary. Having spent the past half-decade producing some of the valley's best theater, it's nice to see them come back around to such a strong show.
Catherine (Melanie Nelson, also the company's managing director) is a bright young woman drinking cheap champagne out of the bottle on her birthday. Her father (Ron Fred Erickson) politely refuses to share, mostly because he passed away a few days ago. It hasn't seemed to have slowed conversation between them.
We know they were close because the relationship is executed with perfect pitch by these actors. They banter easily, each in the skin of their respective characters. Erickson holds himself just slightly off-kilter; we soon learn that something was off with his genius mind, and that Catherine is afraid she's inherited more than just his head for numbers.
Holly Fowers as the sister, Claire, is one of my new favorite performers in town. Stein Erickson makes his math nerd, Hal, normal, but still nerdy.
In short, all of the performances gel to create one of the best nights of theater I've seen in a while. And I didn't have to show my work.

PROOF
Pinnacle Acting Company
Midvale Performing Arts Center
695 W. Center St. (7720 South)
Midvale
801-634-5802
Through May 14
$12-$15
PinnacleActingCompany.org